Windows 10 Migration for Large Government Integrator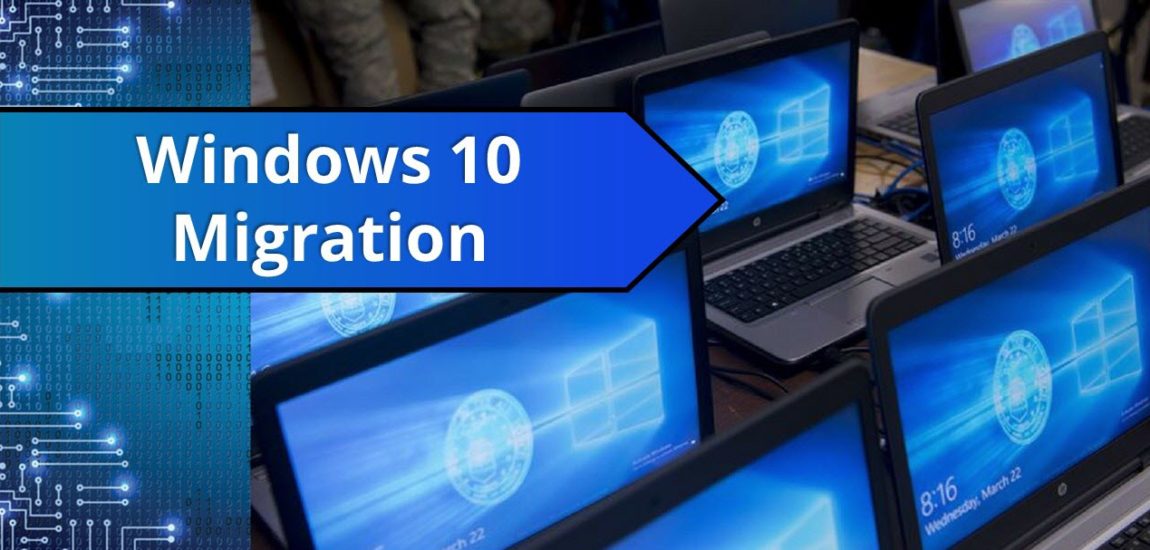 Client Brief
Our client, a large government integrator, needed to upgrade end user machines at more than 150 bases across the United States from Windows 7 to Windows 10. TSG built and managed 15 teams (3 of them utilizing a WOSB-Woman Owned Small Business partner). Each team migrated and/or upgraded the existing machines from Windows 7 to Windows 10.
We provided IT professionals with leadership experience, DoD security clearances, and CompTIA certifications within a very short time. Our client asked us to grow from 4 teams to 15 teams, comprised of 9 consultants each.
Challenges
Migrate and upgrade an Enterprise Military Network (DoD contract) from Win7 to Win10.
Recruit, screen, and retain top cleared IT talent to perform nationwide migrations.
Provide team leadership to manage and report daily activities related to the upgrade.
Centrally support more than 7,000 users across 150 sites.
Solutions
Multiple approaches for update execution:
Use SCCM to remote into computer (if in an AD group).
Disk/flash drive for a hands-on upgrade (re-image).
Set up a new machine with an existing profile, then migrate user data.
TSG Managed Solutions delivers:
Scalable process for expense and travel processing for project resources.
Recruitment, hiring and performance management of consultants according to aggressive project timeline.
EOS reporting for client to compile and send to government.
Results
TSG Engagement Manager led hiring efforts to identify new resources within 2-3 day window.
TSG owned HR and interview processes for all consultants.
The client awarded TSG with additional teams, growing this project by almost 5x.
Saved our client more than 65k hours of internal labor.
---
Learn More about TSG Managed Solutions
To learn more about TSG Managed Solutions and Digital Transformation, check out our Managed Solutions page.
Read our Chief Services Officer's blog on the Top 4 Benefits of Utilizing Managed Solutions.
Let's Get Started!
Have a project or service you're interested in partnering with us on? Fill out this form to submit a request, and we will follow up within 2 business days.
Contact TSG Managed Solutions
Downloadable Content
Featured Links