About Us
The Select Group is not your typical technical services firm. We excel by listening, building relationships, and exceeding client, consultant, and employee expectations in the technical services arena. Our singular purpose: to impact lives one positive experience at a time.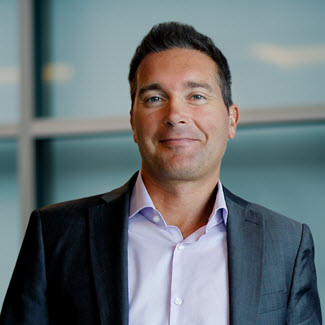 Sheldon Wolitski
Founder and Chairman of the Board
History
Our story is one of perseverance and willpower. Sheldon Wolitski founded our company in 1999, leading our agency through uphill challenges on the pathway to success.
A native Canadian, Wolitski moved to the US to attend the University of Alabama - Huntsville. After graduating, Wolitski began working with several prestigious staffing companies in Huntsville. Armed with training and experience, Wolitski decided to venture out, and so he began fulfilling his lifelong dream of entrepreneurship.
While the company was flourishing, but still in its infancy, unforeseen tragedy struck America on September 11, 2001. Soon to follow was the dot-com bubble burst in 2001, and a cascading economic downturn.
Wolitski used every tool at his disposal to keep the ship afloat — at one point even maxing out a credit card to pay the bills. Learning from the uncertainty of the situation, he began adjusting his business model to better meet client demands, offering permanent, temporary and contract jobs. That versatility proved invaluable.
Today, The Select Group is thriving, and has evolved to offer managed solutions and project-based resources to help clients achieve their strategic goals and organizational objectives. Headquartered in Raleigh, NC, The Select Group has 15 markets throughout North America, including Atlanta, GA; Austin, TX; Boston, MA; Charlotte, NC.; Columbus, OH; Dallas, TX; Denver, CO; District of Columbia; Greensboro, NC; Huntsville, AL; Raleigh, NC; Los Angeles, CA; San Diego, CA; San Jose, CA; and Toronto, Ontario.
At TSG, We Are Family
We consider ourselves a family, spread out across North America, made strong by our diversity, and drawn together by our common mission of positively impacting lives, one experience at a time. By helping businesses flourish and job seekers reach their professional dreams, we fulfill our purpose.
Impacting Lives
While helping individuals and companies grow, The Select Group is equally as dedicated to giving back to our community. Serving the greater good is woven into our DNA.
Community
Working with The Select Group
Can you see yourself working with an extraordinary group of people who aspire to make professional dreams a reality? If your passion is helping to forge meaningful connections, we want to get to know you.
The Select Group Experience
Get To Know Us
These are the experienced team members of The Select Group. It's not magic. It takes dedication and hard work. We are proudly changing the world of recruitment and creating professional connections, positively impacting lives one experience at a time.