5 Problems IT Consultants Can Relate To
Publish Date
September 26, 2019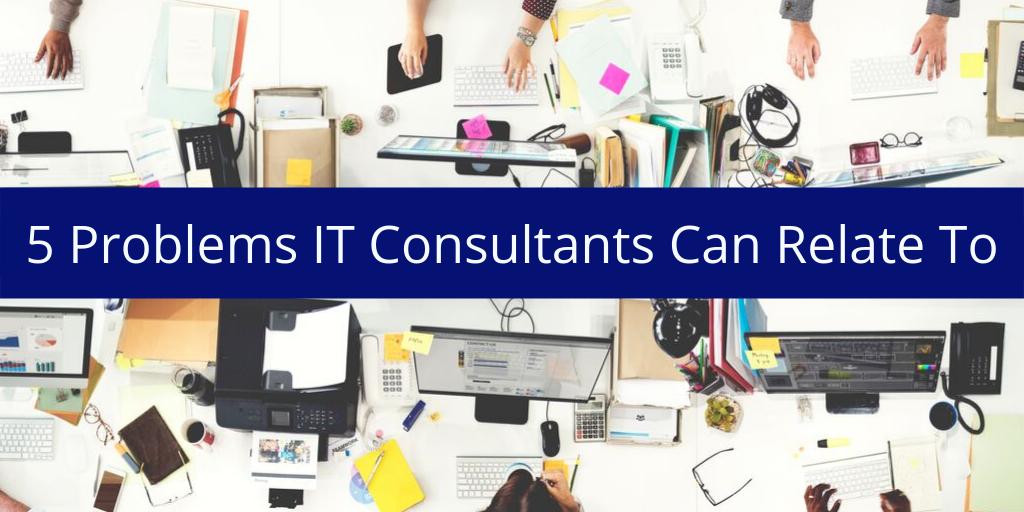 Life as an IT consultant definitely has its benefits. You often have a more flexible schedule than most full-time employees, the freedom to select only the jobs you want, and a competitive hourly wage. With each assignment comes the opportunity to learn new skills and gain exposure to different environments.
Of course, IT contracting has its challenges too. Rest assured, you are not alone – and we've got advice to help you navigate this unique career path!
1. "Settling in" at new companies. Repeatedly.
IT consultant life entails frequent changes in work environments, so you have to learn and adapt to new company cultures fairly often.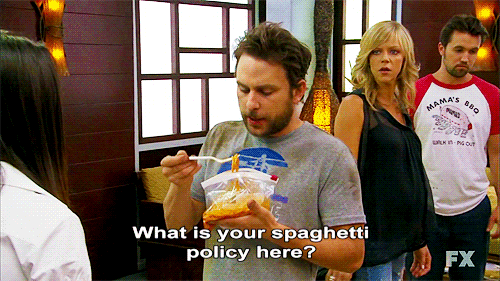 Not only do you start over with a new desk space and equipment each time, but you also have to learn new names, the hierarchy of roles, and where in the world the spare notebooks are kept. As you navigate unfamiliar territory, reference these best practices for starting at a new job.
On the bright side, working at companies on a temporary basis means you're less likely to get caught up in "office politics." You also have the freedom to switch up roles and locations often, lessening potential feelings of monotony. So, enjoy the pros of a gig economy!
2. Professional networking is all on YOU.
To thrive as an IT consultant, you need to actively build a strong network of recruiters, mentors, managers, and technical peers. Unlike most permanent positions, you won't be in the same office with consistent colleagues and management over a long period of time. You will likely have to dedicate extra effort to forming and maintaining professional relationships during and after your contract period.
A great way to build your network and open future opportunities is to strategically develop your personal brand. Engaging in local events and increasing your LinkedIn activity are just a couple ways to extend your reach and make a memorable impression on others (in a good way).
Struggling with where to begin? Start at the beginning of our guide to personal branding for career development.
3. Choosing a tech hub.
With more and more areas rapidly earning recognition as tech hubs, it can be difficult to decide where to take your skills. How are you supposed to choose between cities as interesting and different as San Diego and Denver, or Austin and D.C.?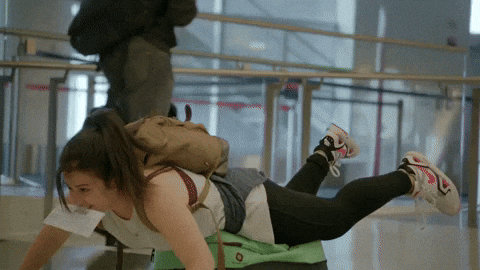 Luckily, our recruiting experts know where the job markets are the hottest for your personal skill set and can help guide your decision.
Once you've landed on your ideal location, we recommend heading over to our two-part series, Reinventing Yourself in a New City.
4. When you're naturally introverted and have to interview and meet new coworkers all the time.
"Hi, I'll be here for three months."
We get it. It's difficult to consistently start over with coworkers and managers, especially if you're someone who has to muster up extra effort to socialize or form relationships in the first place.
Boost your confidence, make a great first impression, and identify similar minds more quickly by proactively honing your personal identity and career goals. Interviews and new faces become less stressful to navigate when you're comfortable discussing your strengths and have a personal statement prepared.
5. Deciding which certification to get next.
The number of certifications out there can be overwhelming, but the benefits make the effort worth it! Certifications make you more competitive in the tech job market. You'll have a leg up in landing interviews and jobs by expanding your skill set and executing projects more efficiently.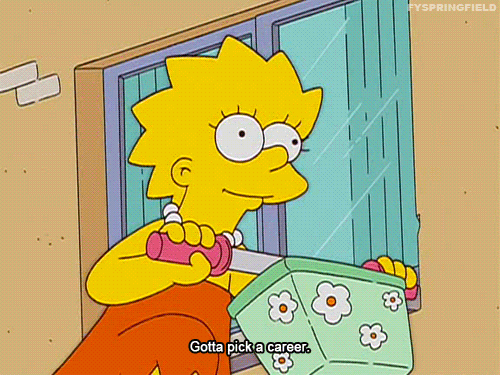 A good place to start is seeking certifications for your existing expertise. Even if you already have a strong knowledge base around a topic, an official certification increases your professional credibility.
There are many guides available for defining your career path, such as this helpful IT Certification Roadmap. The Select Group's team of technical recruiters can also assist you with choosing a relevant, desirable certification in your field and taking advantage of our discounted training offerings.
Ready for your next IT career move?
About TSG
The Select Group excels in forming bonds between exceptional talent and great companies for project-based and managed solutions, as well as contract, contract-to-hire, and permanent positions.
We're in the business of impacting lives, one positive experience at a time. Learn more about how The Select Group helps career seekers.
Categories
Career Tips, On the Job Advice, Professional Development