Reinventing Yourself in a New City – Part 1
Publish Date
September 1, 2017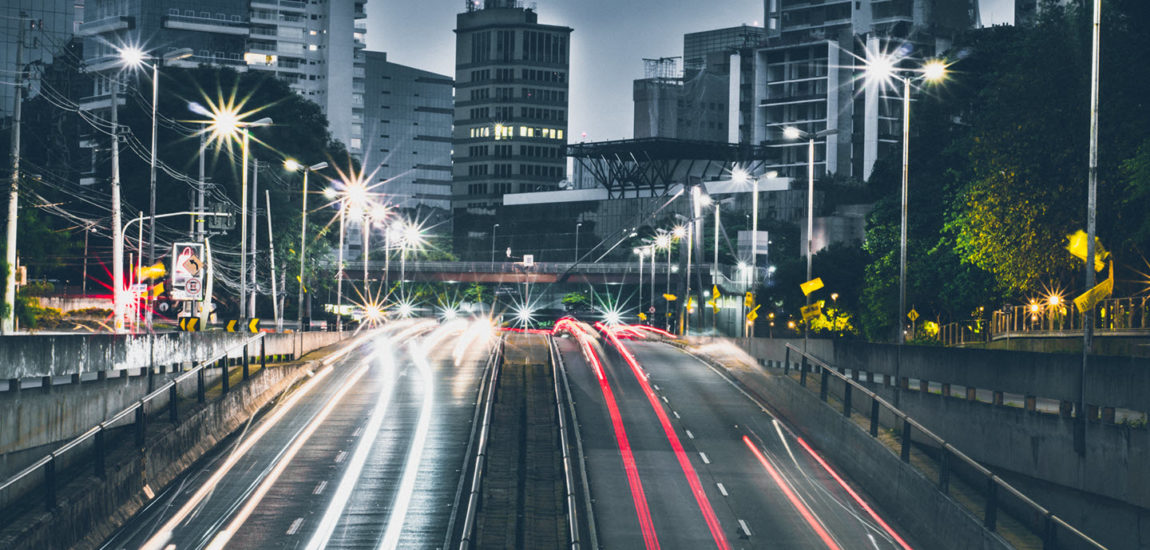 Part 1: Benefits of Moving to a New City
This is the first in a two-part mini-series on Reinventing Yourself in a New City. Stay tuned for Part 2: My Story.
I'm not here to persuade you to move to a new city. This article is for those who have already made that decision—a decision that's never easy but will certainly pay off.  If you've decided to leave comfort behind, I'm here to share some tips on how you can make it in the new city and what benefits can come from your new adventure. I promise there is a light at the end of the tunnel—a tunnel that, right now, might be blocked by all those moving boxes.
Reinventing Yourself
Starting fresh in a new location is like being in your own incubator – an opportunity to develop in many ways. You're a software engineer working on yourself, designing yourself to be the best version of you, working out the bugs through iterations and experiences. Now that you have a blank slate with limitless opportunities, you can reinvent yourself to be the person you want to become. Moving can be intimidating, but it is also liberating. You are free from baggage and the expectations of the people who knew you in your previous location. You can be who you want to be, live how you want to live, and spend time with the people you want.
Tips & Advice:
Practical Advice
Take time to explore before you sign a lease – if possible, find a place to stay at while you search. Reach out to friends in the area or check out an Airbnb for the weekend!
Know your budget, and stay true to it. There are many apps out there to help you track your spending. Find one that works for you or create your own method!
Adopt minimalist habits – if you know this is a temporary move, say three to four years, why spend your resources buying fancy furniture and shipping everything you own?
Relationship Advice
Stay connected – don't lose touch with friends and family back home.
Learn to love solitude – the move may be lonely at first while you build your home and develop a new base of friends and network.
Get involved
Personal Advice
Find your recharging zone – create a place in your new home that will act as that space where you can recharge your energy.
Don't be afraid to reinvent yourself: new habits, new style, new hobbies, new places, new friends!
Things to Keep in Mind
Enjoy the freedom.
Give yourself time and patience. Don't expect this new place to feel like home in a week or four; it's going to take time to find your routine, your go-to places, and your favorite bar.
Push yourself – seek adventures, and explore life.
Enjoy the little things. I moved from a city where I drove everywhere to San Francisco, where I can walk everywhere! I walk to the grocery store, to the gym, and to my favorite coffee shop. I find time in those walks to enjoy the scenery, the smells, the sounds, and the diverse culture.
Stay true to yourself.
Conclusion
The truth about moving somewhere new by yourself is that it won't be easy. The beauty of it will come once you find yourself growing stronger and getting more in touch with who you are. Living by yourself in a new city helps you separate from past expectations and become a more genuine and authentic version of you. The journey of getting to know yourself and moving to a new city, away from your support system, will help you find an excellent balance of confidence and humility.
About the Author
Paola is a Talent Acquisition Manager in San Francisco, CA. She started her career with TSG in Raleigh, NC as a Technical Recruiter after graduating from Virginia Tech in 2013. Paola moved to California in 2015 and has been assisting the Talent Acquisition Team with West Coast hiring efforts for the past two years. Her favorite thing about her role is having a direct impact on TSG's growth by hiring talent and spending time on campus connecting with students. Outside of work, she loves to spend time exploring San Francisco.