Landing Your Dream IT Job: The 4 Pillars of Personal Branding (Part 1)
Publish Date
August 22, 2019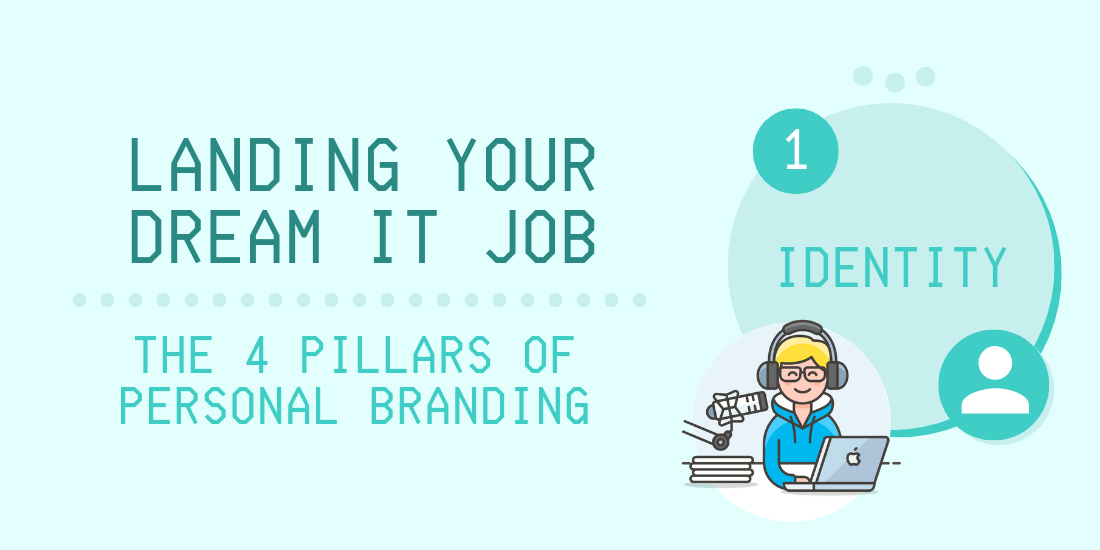 1. Identity
Personal branding begins with identity because it is who you are at your core. It is integrated into every aspect of your life and every action you take. Your identity is the foundation of your brand.
Who are You?
To begin, spend some time with each of the following questions – writing them down can help you dig deeper!
Values – what drives you?
Personality – how do you describe your behavior and thought patterns?
Interests & Passions – which activities & subjects capture your attention?
Hobbies – which activities & subjects do you consistently engage in?
Make a Move
Once you have your answers, decide whether you like them. If not, it might be a good time to create a plan of action.
For example, if you listed "art" as an interest, but none of your hobbies are art-related, your plan could be to take drawing classes. Those drawing classes would become a part of your identity. You would no longer be someone merely interested in art; you would be an active artist – that's personal branding!
Go to next section: Social
Ready to take the next step in your IT career?
The Select Group empowers you to reach your professional goals. We leverage our connections to market your skills and open doors to opportunities where you can make an impact.
Submit a resume with TSG, or browse our current job openings.