Landing Your Dream IT Job: The 4 Pillars of Personal Branding (Intro)
Publish Date
August 22, 2019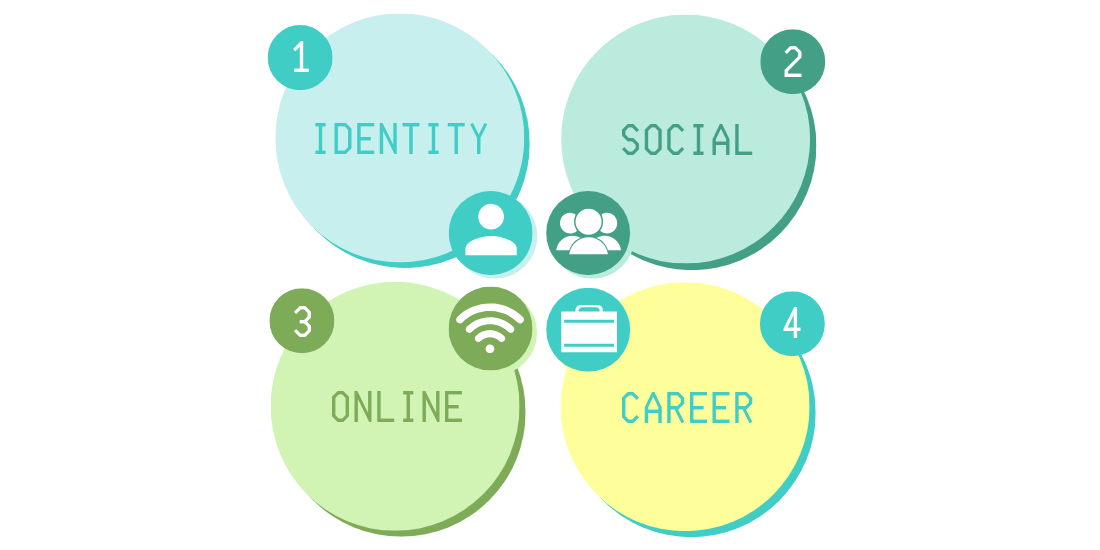 Introduction
When it comes to advancing your IT career, the benefits of personal branding are limitless. Proactively build your personal brand to define the path you want to be on and how you'll get there.
Your Dream Job: Standing Out as a Candidate
You've found it.
The job description that has everything you're looking for. It's the perfect blend of your past experience and future aspirations.
There's one problem, though. Your dream job is with one of the top local tech giants, and you know there will be plenty of competition for the role – people who will be equally, if not more, qualified than you.
You must differentiate yourself from the other applicants, but how?! On paper, your technical skills and experience are likely similar to your competition. The answer comes in the form of personal branding.
What is a Personal Brand?
Consider your reputation among your coworkers. Your community, your friends. If each of those groups was asked about the value you bring to the table, what would they say? When someone asks what you do for a living, or for fun, what do you say?
All of this and more coalesces your personal brand. It is the practice of marketing yourself and actively forming an identity, with an emphasis on your career success and trajectory. Personal branding is an ongoing process, changing parallel to your goals, experiences, and accomplishments.
Where to Start
Let's start by breaking personal branding down into four main categories: Identity, Social, Online, and Career.
These categories feed into each other, each providing a foundation for the next. Your personality is embodied by your values and interests, which influence who you spend your time with. This can all be expressed online, and this online content can then be used as a tool for pursuing career opportunities.
See how it all fits together? Now, let's dive deeper into each of these categories!
Go to next section: Identity
Ready to take the next step in your IT career?
The Select Group empowers you to reach your professional goals. We leverage our connections to market your skills and open doors to opportunities where you can make an impact.
Submit a resume with TSG, or browse our current job openings.