Best Practices for Starting a New Job
Publish Date
March 12, 2018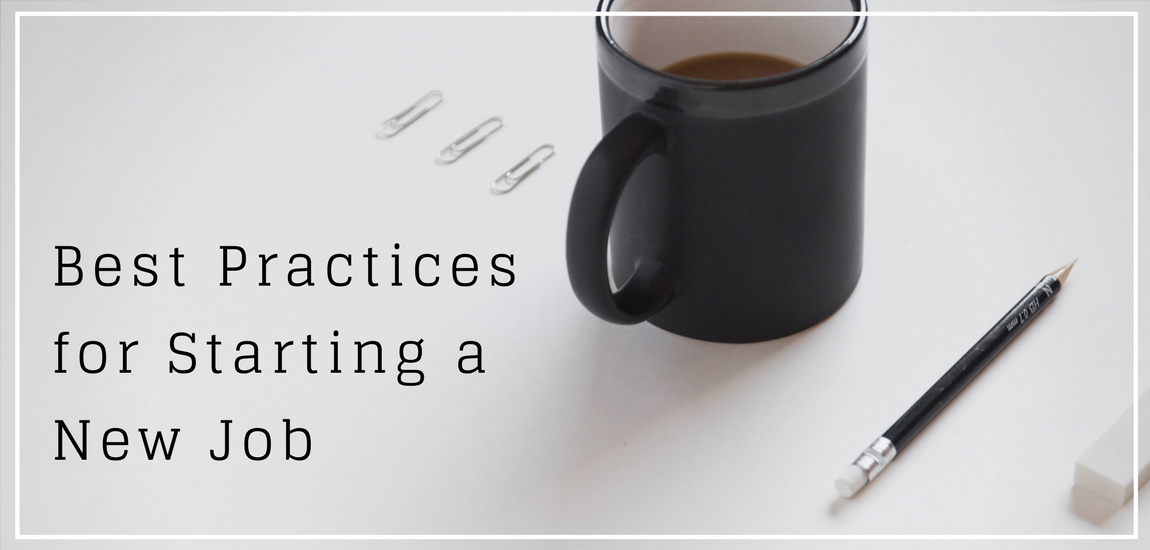 By: Stephanie Wills, Communications Specialist
Between meeting people, being in a different environment, and learning about the company, starting a new job can be nerve wracking! Here are a few tips I've found helpful during my recent transition to a career with The Select Group.
Take detailed notes: 
So much information will be pushed out that you need to know. If you're like myself, it's easy to forget details of programs, acronyms, best practices, etc.
Detailed notes make it easy to refer back after training when you're really "starting" the job. You don't want to ask the same questions over and over again, and your manager will appreciate not having to say something more than once!
Ask questions: 
If you receive training time, never let your manager/trainer glide over something if you don't understand it fully. It's ok to ask them to explain in depth – that's what they're there for!
Always ask if something is confusing, but make sure to research on your own, too. Things covered in training can be quick basics of programs and company practices, so it's helpful to show initiative and be knowledgeable.
Learn about your team: 
Learn about their strengths and weaknesses, and where YOU fit into the team.
Also try and get to know them on a personal level. You will be spending a lot of time with these people, and it will be nice to talk about more than just work!
Ask for feedback: 
After your first week or two weeks, ask your manager for feedback. You don't want to develop habits that may be detrimental to your work, so asking for feedback early on will increase productivity.
Your manager can tell you what things they like and don't like about your current work, and give you tips for improvement.
Get involved: 
Make sure you are trying to partake in conversations or even social events. You don't want to be seen as unapproachable – especially if you are shy (like myself) or don't speak much when you don't know people well (also like myself).
Learning the names of your new coworkers can be daunting and seem impossible. After being introduced to someone, say their name five times in your head – repetition helps!
I would love to know some of your die-hard tips for starting a new job. Let me know (in the form) below:
Anonymous submission:
"Don't be afraid to evaluate existing processes or practices. Obviously, you don't want to appear to be sharpshooting, but many times previous employees were so busy doing the job that they couldn't step back and objectively evaluate what they were doing. Things get put on auto-pilot and will stay there as long as it isn't crashing. That's where a fresh perspective is extremely valuable. So, while you're learning the new job, be evaluating how the job is done in terms of streamlined effort, effectiveness, etc. Take notes about areas you think could be improved, then watch for a month or so to confirm or deny your observations. When you're sure there are good changes to be made, especially if they are cost-savers, present them to your boss. By then, you'll know if the presentation should be formal or if you can simply bring it up in a morning meeting over coffee. Key point: Don't be afraid to evaluate everything around you. Just pick the appropriate time and forum to address your confirmed observations."
About the author:
Stephanie Wills is the newest member of TSG's communications team in Raleigh, N.C. She graduated with a Bachelor of Fine Arts in Photography and has worked in PR, marketing, and communications since 2015. Outside of work, Stephanie enjoys watercolor painting and traveling.
Categories
On the Job Advice
Featured Links