Women's History Month: Employee Spotlights 
Publish Date
March 2, 2020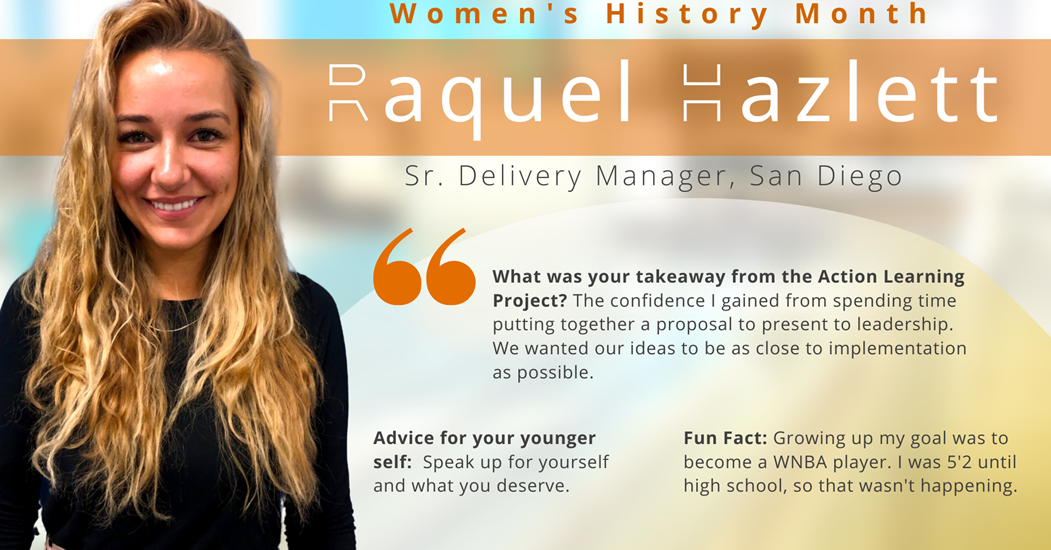 As a company that focuses on personal and professional development, we are proud of the action, momentum, and results of creating an environment where women are represented at all levels of the organization. In celebration of Women's History Month and International Women's Day, we are recognizing the accomplishments of several women who have tackled challenges and achieved success through our esteemed Women in Business (WIB) program.
TSG's WIB program ensures women are equipped with support to pursue long term personal and professional success. There are so many ways that one can celebrate Women's History Month, but we encourage you to celebrate the women in your life, learn about change makers through history, and share the importance of having responsibility on creating a gender-equal world.
Each week during the month of March, look for a new TSG employee spotlight on females from across the company, in various roles and tenure. We are inspired by the stories from our Women in Business graduates and hope you join us as we work towards an #EachforEqual world.

Employee Spotlight #5
Raquel Hazlett, San Diego Senior Lead Delivery Manager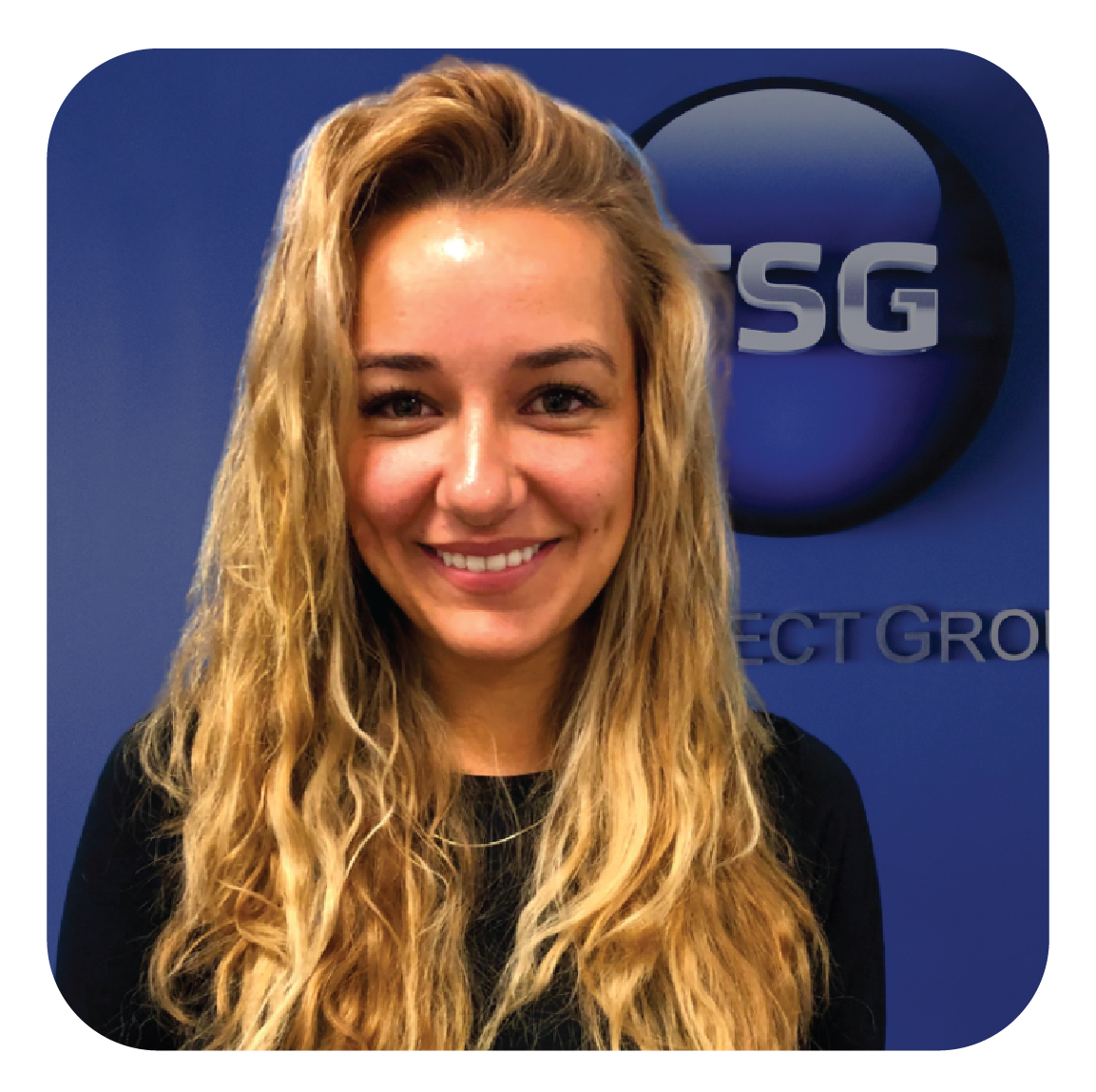 TSG's Women in Business Program had an IMMENSE impact on me. Coming into the WIB program, I struggled with self-confidence, assertiveness, and risk taking, to name a few. I constantly had a feeling that I wasn't good enough, and it kept me from taking risks and feeling confident in my work.
Through listening to speakers, presenting to executive leadership, 1:1 calls with an executive coach, and strengthening relationships with other women in the company, I have grown immensely – both in my personal life and professionally. I no longer shy away from celebrating my successes for fear of offending others or appearing too cocky. I have confidence in my ability to do my job, stand up for myself, and ask for what I deserve. I feel confident in my ability to take on new challenges and risks, which has led me to take on exciting challenges I never dreamed of being able to achieve.
My advice to women starting their career is that you are going to need to stand up for yourself and ask for what you want. Even though you think hard work alone will be recognized and will always pay off, that is unfortunately not always the case. Work hard, stay humble, and be good at what you do, but ALSO speak up for yourself and ask for what you deserve. Also – don't be afraid of accepting compliments or celebrating your wins – this is where you celebrate all your hard work.

Employee Spotlight #4
Jessica Hurley, Columbus Lead Delivery Manager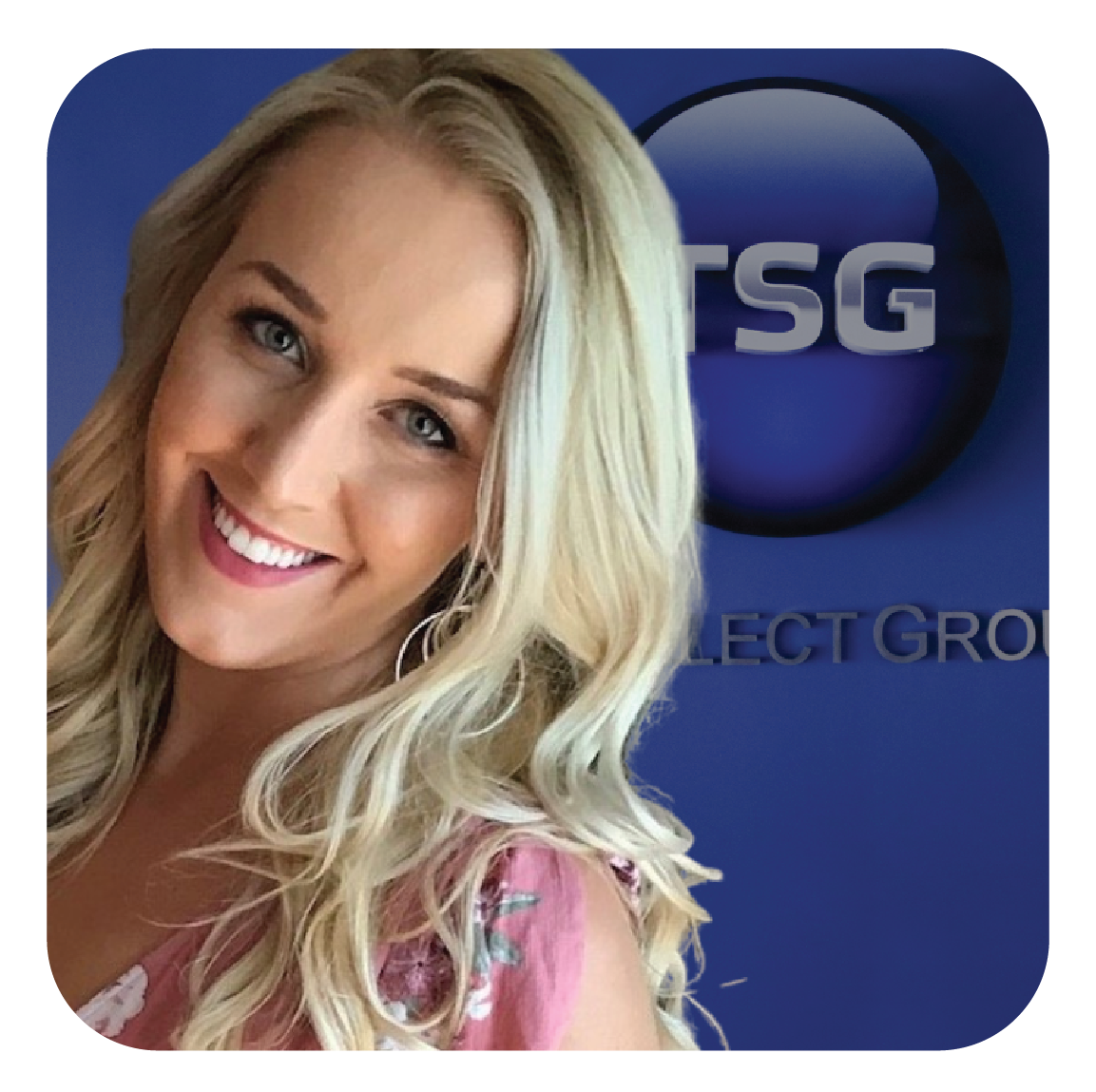 Society tells us to talk, dress, feel, and be a certain way. Overtime, this has suppressed women's voices from being heard, being taken seriously, or being equal. We not only need to bring awareness to the men around us, but more importantly we need to bring awareness to ourselves. We need to acknowledge that there's conscious and unconscious bias that still exists today and take responsibility to bridge that gap.
Women in history who have done this have been able to make a positive impact – not only on other women, but on our world. Women's History Month is a reminder to me that I need to continue to bring awareness, and to build those around me to have a voice, to be confident, to feel validated, and to be their authentic self!
TSG's Women in Business (WIB) Program was a huge awakening for me. It took me over a year, along with participation in the program, for me to realize I had unconscious bias towards other women and towards myself. My determination and career driven mindset always pushed me to compete with the guys and view other women as less than. The words to describe me were unapproachable, intimidating, or unemotional and that was how I viewed myself. Now I view myself as confident, determined, and a leader, which has made a huge impact on not only myself but my office, as well!

Employee Spotlight #3
CJ Ryder, Atlanta Manager of Branch Operations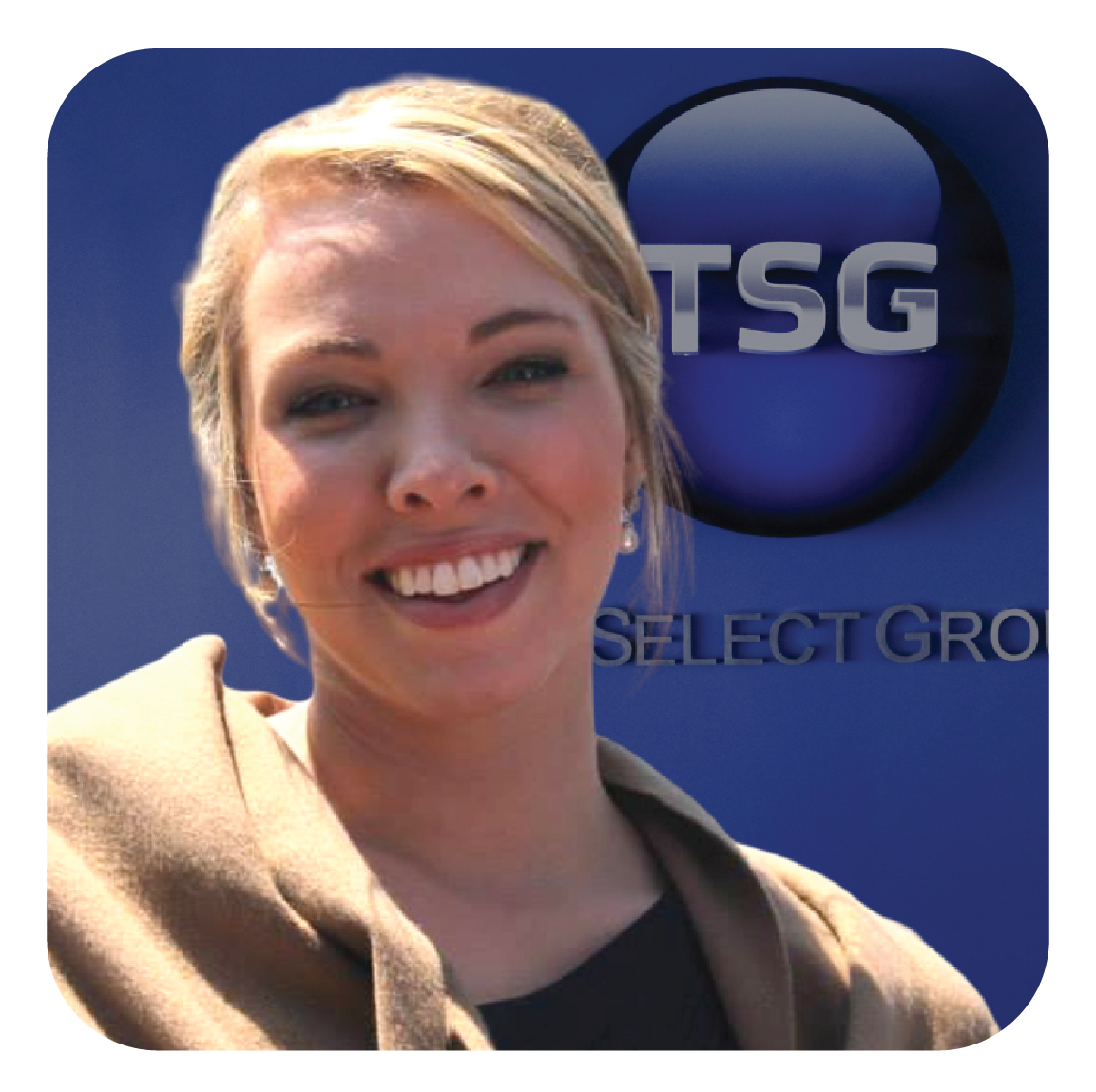 Women's History Month will act as a reminder for me to reflect on all the important women in my life. Whether I remember a woman who has inspired me from afar or a woman who has a direct impact on me now, this month serves as a great time to check in with each of them and say thank you for all they've done.
My mother has been an inspiration for me throughout my life. She became one of the first female business editors as a news anchor in Detroit and was a pioneer for women in that field. She went on to pursue several successful careers and owned her own business, all while raising a family. She was able to build such a successful life and maintained a tremendous energy while doing so.

Employee Spotlight #2
Thivya Sivananthan, Toronto Sr. Delivery Manager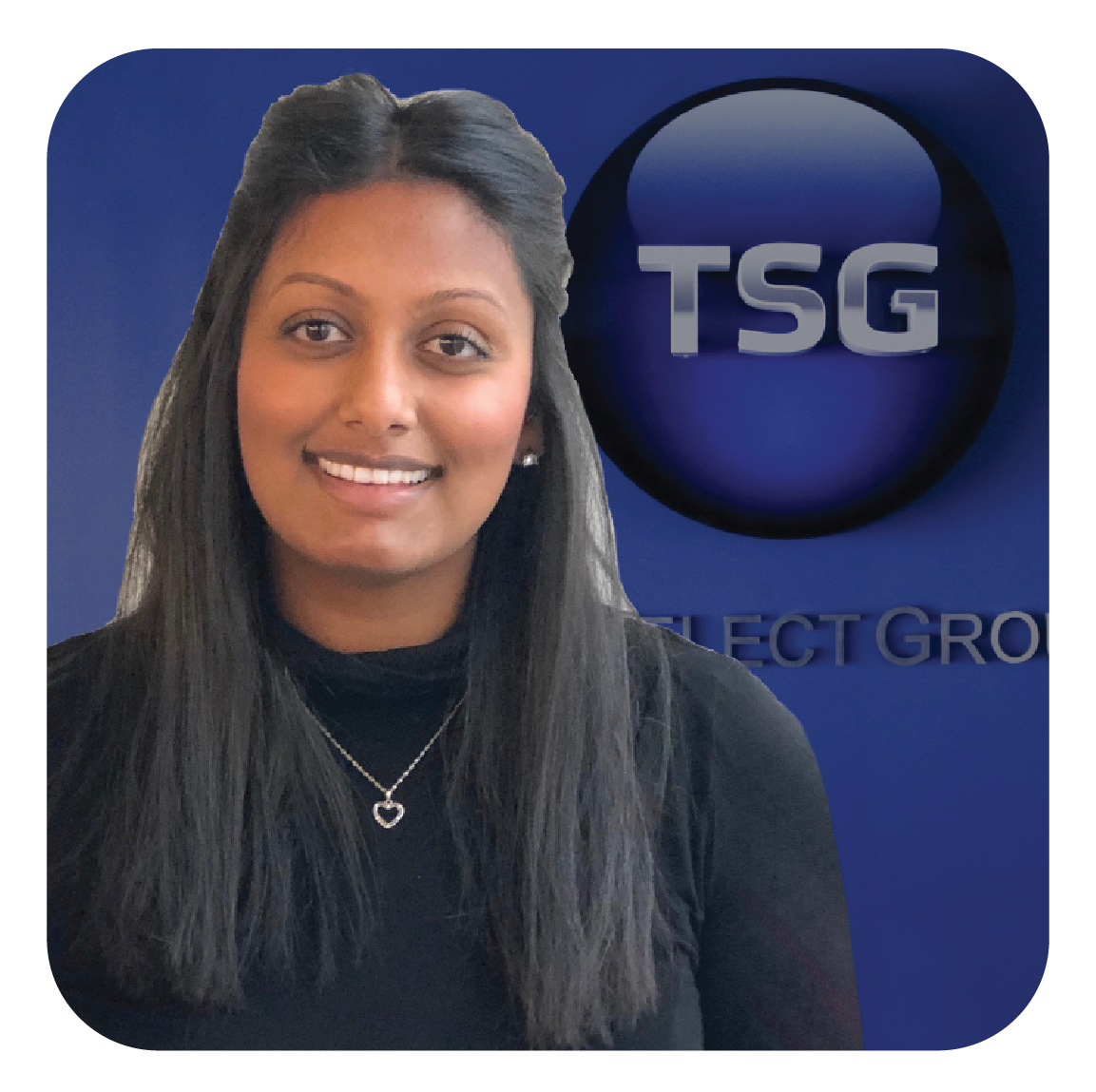 Women's History Month means so much to be as a woman in business and in a corporate occupation. Things have radically changed since my mom moved to Canada and started looking for a job. It's not something I take for granted. There's still a long way to go but taking time to think about the struggle women went through to get the same level of consideration and acknowledgement in years past in the working world is very important to me.
This month allows not just women who have the privilege of avoiding some of the hardships (not all, but some) to reflect but it also allows men to have a look into what women had to overcome to be in the position we're at right now. I am so proud to be a woman of color in the sales and business industry. I know it wouldn't be possible without the generations before me who fought for us to have this freedom and equality.
My advice to women starting their career is to be more confident in your abilities and don't sell yourself short. When I first started with TSG, I was a few days out of university and my training class was huge! I am now the only person left from my training class and I truly believe that is because I have the grit necessary to move past some of the hurdles in our industry. This is something I wish I knew about myself the first year of my life at TSG. I'd be way less hard on myself and the turnaround from one struggle wouldn't take so long.

Employee Spotlight #1
Stephanie Cashwell, Director of Marketing & Communications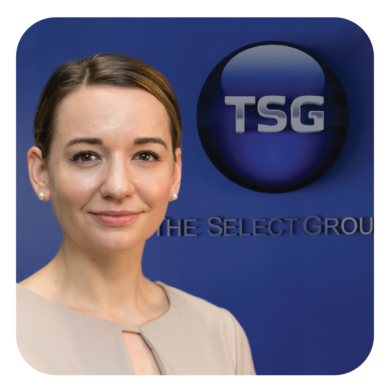 To me, Women's History Month is a reminder and celebration of achievements for the many female pioneers who made the impossible possible. When I reflect on my own inspirational women figures, I think of people like Harriet Tubman, Amelia Earhart, and Malala Yousafzai. I think about the courage it took for them to be rule breakers, and to ultimately change the world for the better.
We talk a lot about "getting out on the skinny branches" at TSG; the idea of moving ourselves outside the comfort zone of our existence to create meaning and positive change. As I remember these important cultural figures, it provides me inspiration that I, too, can be a rule breaker.
TSG's Women in Business served as the link to connect me with other women inside and outside of the company that I would have otherwise never gotten the opportunity to build bonds or learn from. From inspirational keynote speakers, to my fellow small group project members, to individuals from competing companies that I met while researching our action-learning project, the program helped me form relationships that opened my eyes to a new way of thinking and doing.
Something that makes me unique as marketing and communications manager is deep passion I have for communication and the opportunity for memorable experiences that good, two-way communication can create. You can literally see the excitement building up in me when I get fired up about a new project idea or concept. I truly love what I get to do as a creator and communicator.
Categories
Diversity & Inclusion, People of TSG