Female Employees at TSG Lead the Way for Change
Publish Date
December 19, 2018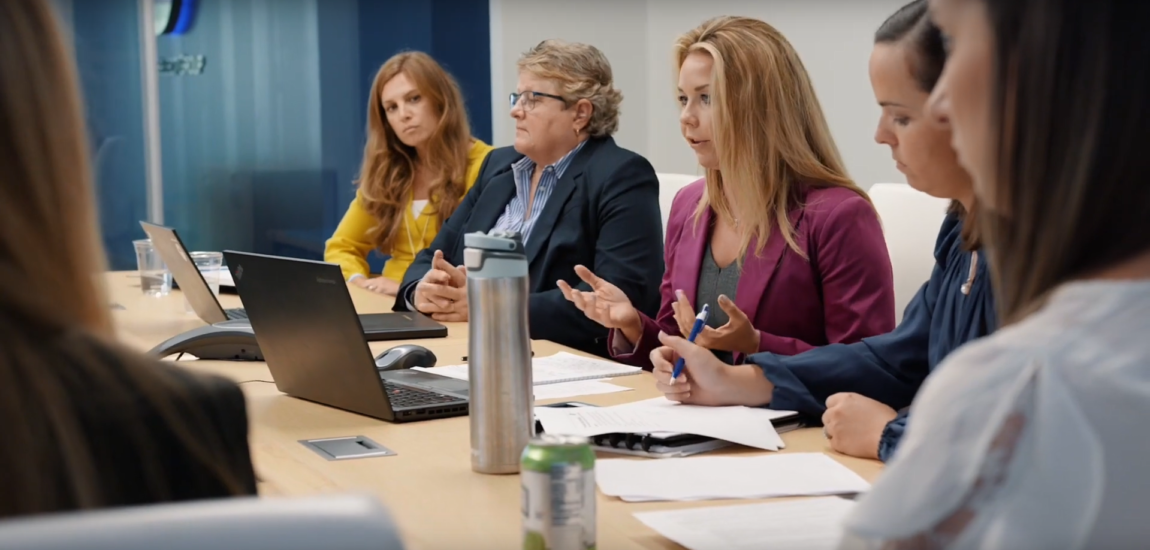 Press Release:
GlobeNewswire – Female Employees at The Select Group Technical Services Firm Lead the Way for Change
We are excited to announce our inaugural graduating class of The Select Group's Women in Business leadership program. TSG is committed to developing our employees with methods that expand both professional and personal growth for all avenues of life. Headed by Chief Services Officer, Jill Harlamert, the program spanned seven months, focusing on enabling and equipping women at The Select Group to envision and implement a path to pursue long-term personal and professional success.
"Our Women in Business program is designed with the purpose of increasing engagement and empowering The Select Group's women employees to grow both personally and professionally. We have seen leadership development in each individual that has come out of the program and we are very excited about the level of participation," explained Harlamert. Providing the skills and resources for female employees to exceed in their professional lives has been an immense goal for Harlamert and the executive team.
The Women in Business program was launched in January 2018 by Missy McCormick, Director of Talent Acquisition, and Leigh Wallace Dodd, Corporate Trainer. Open to female employees of all levels across the company with a tenure of at least one year, the program provided participants access to small group coaching, webinars lead by Fortune 100 female business leaders, and action-learning projects supported by TSG's executive leadership team.
The 20 program graduates were coached on specific traits essential to professional success, enabling them to be a top performer in whichever role they choose. These traits included being assertive, disrupting the norm, developing management skills, gaining confidence to empower themselves, and advancing strong business acumen.
"I've always struggled with not just accepting but owning who I am as a person in the office. I worried that I was coming off as unapproachable or aggressive for the last 3 years. Through the Women in Business program, I've learned that the assertive, passionate and direct person that I am is a strength, and not a weakness, and this is what makes me uniquely successful in this industry," says Shelby Bickel, Delivery Executive and one of this year's Women in Business graduates.
During the action learning segment of the program, each small group focused on one topic given by members of the executive team. These included real world business challenges and innovative research ideas for which each group developed creative and flexible strategies around. The solutions were presented to each group's executive sponsor and the outcome resulted in company-wide process improvement and transformation.
"The Select Group's commitment to the long-term success of its high-performing women leaders is clear through the investment in the Women in Business program. Missy McCormick and Leigh Wallace Dodd, with the support of executive leadership, have designed an incredible approach to building community, increasing retention, and improving performance of these talented leaders. They are setting an industry standard for leadership development, and I'm proud to be a part of the program," says Lydia Schimmelpfenig, Executive Coach and Organizational Effectiveness Adviser.
Women in Business is just one of the progressive programs we provide our employees. Other intensive programs include IDEAL leadership – a development program for future leaders, and the High-Performance Experience weekend – an event organized by CEO & founder Sheldon Wolitski teaching participants how successful leaders take care of their mind, body, and soul. Additionally, we fly each new member to our Raleigh HQ office, where training leaders provide extensive role play experiences and kick-off continuous weekly support for new employees throughout the first three months in their role.
We continue our commitment to advancing the community through programs like Back to Business – a program designed to coach women who are re-launching their career, and award recognition like the Catalyst for Change award from Connected Women of Influence – whose vision is to see women lead the way in business.
This is the vision Wolitski had when starting the company in 1999. While working for an industry competitor, he noticed a lack of focus on people and the experience being provided. "I want to be known as someone who has built a company and helped every single person in that company be their best selves and achieve their dreams and aspirations. If my gift is to help The Select Group elevate people, then I've done my job."
We will launch the second year of the Women in Business program, opening to new participants, in early 2019. Alumni of the 2018 program will serve as mentors, providing guidance for personal and professional development to employees across the organization. TSG looks forward to a continuation in innovative ideas and opportunities brought forward by our female employees.