TSG Celebrates Annual Impact Lives Challenge Winners
Publish Date
January 23, 2020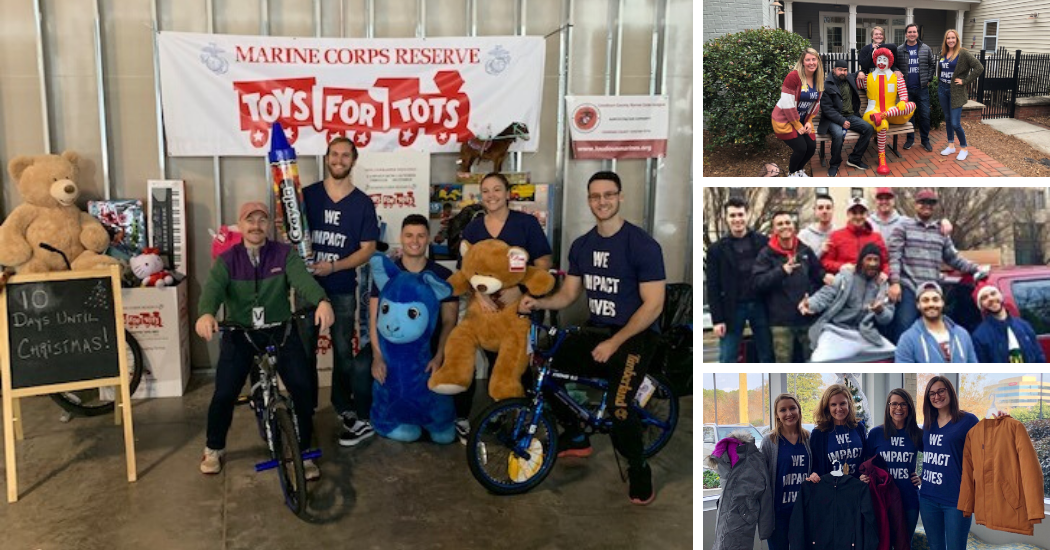 The TSG Impact Lives Challenge
Every year, TSG employees are invited to take part in our Impact Lives Challenge. This initiative encourages TSG team members to give back to their communities during the holiday season. The winning participants earn money towards personal development and a donation to a non-profit organization of their choice.
The Impact Lives Challenge embodies a very important aspect of TSG culture: to impact lives, one positive experience at a time. Whenever a new member joins our team, they receive a blue t-shirt that boldly states "We Impact Lives," as seen in our volunteers' photos. This strong emphasis on community giving and customer service is a large contributor to The Select Group's success and positive work environment.
DC Team Wins with Support for Toys for Tots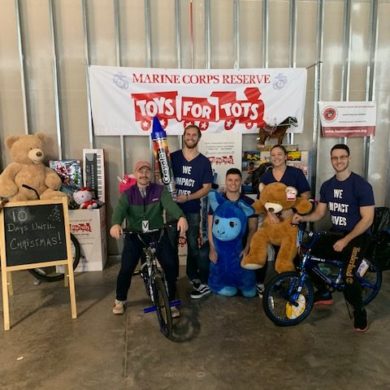 We're excited to announce a group from our Washington, D.C. branch as this year's winners! Brandon McMichael, Alex York, Parker Mills, Michael Mancini, and Nick Spadone supported Toys for Tots to help provide gifts for children in poverty. Each year, Toys for Tots is able to ensure 7 million kids in poverty are able to open presents from their parents.
Brandon McMichael, a senior account manager who led the team initiative, reflects,
"Many children grow up with Christmas morning being the most anticipated day of the year. Once I learned about Toys for Tots during my high school years and how 14 million children in the US do not get to share this joyful experience, I knew I needed to get involved. I have been participating in Toys for Tots for 12 years. Growing up, I have gained perspective not only on how lucky most of us are, but also how many people need help out there."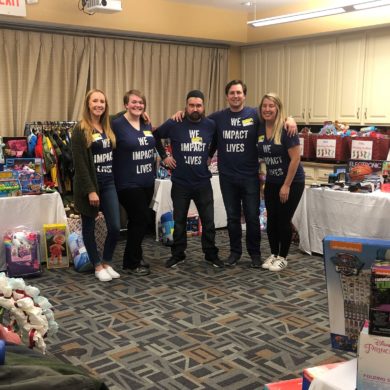 Greensboro Branch Shares the Love at Ronald McDonald House
Our runner up is the Greensboro team: Brent Foote, Ashton Tyler, Kaitlyn Brown, Bethany Heybrock, and Andrew Lumley, who spent their time with the Ronald McDonald House of Winston Salem. More often than not, the families staying there are financially depleted due to ongoing medical expenses and are away from their homes and families during the holiday season. That's where TSG came in. The team helped set up "Santa's Workshop" so that families in need could choose gifts for their loved ones.
Brent Foote, Greensboro Manager of Branch Operations, said,
"For me personally, it was impossible to walk through the RMH and not envision my son as one of the pictures on the wall. My heart ached for the families staying in this home…Helping bridge the gap of 'normalcy' for these families is a huge task, and to do it well is colossal."
True #TSGLove
In a touching move, both winning teams decided to forgo their personal development winnings in favor of donating their entire prize to the organizations they supported. The DC team plans to use their winnings to buy toys specific to 12-to-17-year-old children next Christmas, an age group that struggles to receive enough donations from Toys for Tots supporters. The Greensboro team will donate their prize to the Ronald McDonald House, which will help provide many families a much-needed overnight stay.
To learn more about how TSG positively impacts lives, visit our community page.