Making an impact this holiday giving season
Author
TSG Communications
Publish Date
December 22, 2017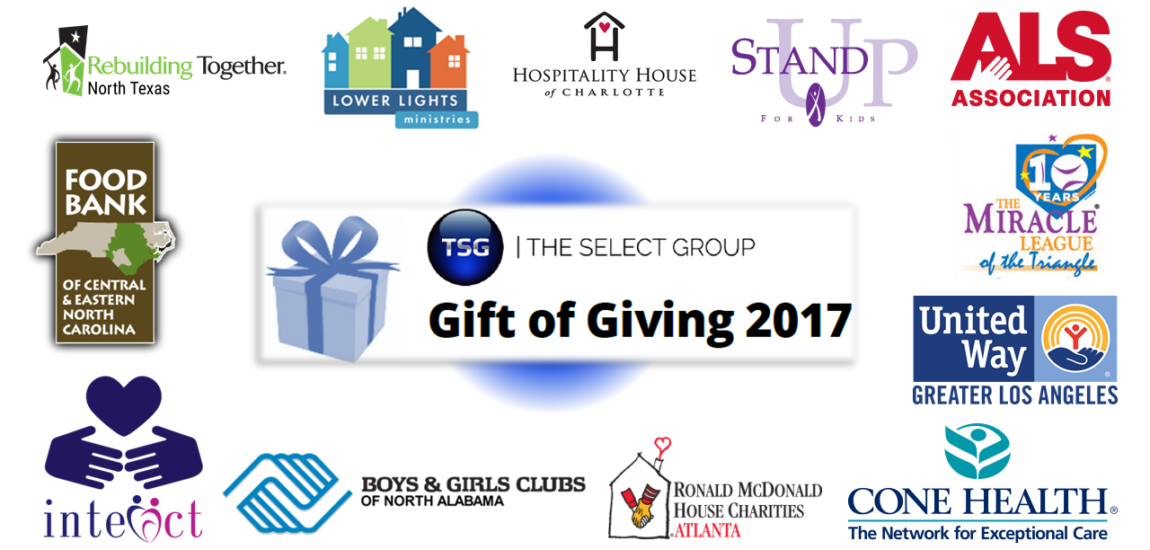 Holiday Giving at TSG
Holiday giving is something you hear plenty about this season. But what about the rest of the year?
AT TSG, we reside in, work with, and embrace our community. Many of our team members have spent time volunteering and forging special relationships with important charities that contribute to the greater good. To make the biggest impact to our local communities, we gave each of our local teams $1,500 for a charity of their choosing.
Overall, The Select Group gave more than $21,000 to local charities this holiday season through the Gift of Giving 2017 program – driven by our purpose to impact lives, one positive experience at a time. 
The Food Bank serves a network of more than 800 partner agencies such as soup kitchens, food pantries, shelters, and programs for children and adults through distribution centers in Durham, Greenville, New Bern, Raleigh, the Sandhills (Southern Pines) and Wilmington. TSG has been volunteering at their facilities in Raleigh, N.C., since 2014.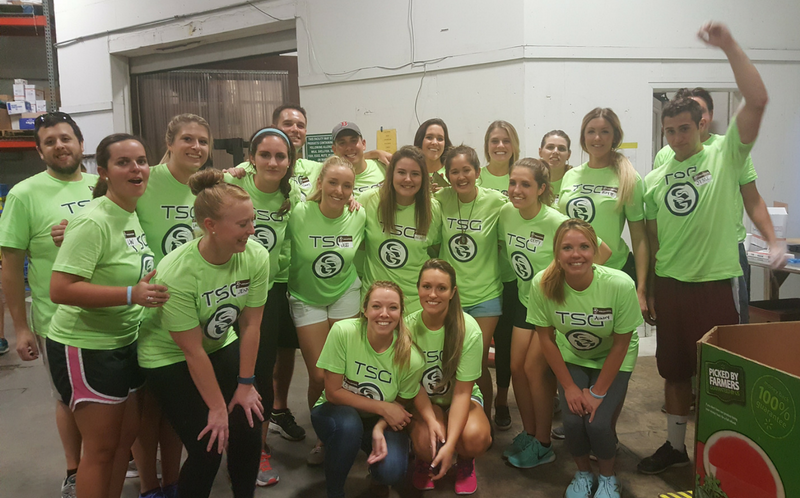 A December 2017 brush fire in Ventura County — which has been named the Thomas Fire — quickly expanded due to the Santa Ana winds and has since burned 65,500 acres, forced 27,000 people to flee, and caused Governor Jerry Brown to declare a state of emergency. The TSG San Diego branch chose the United Way LA – Ventura County Thomas Fire Fund in support of those who lost their homes and belongings in the recent California wildfires.
The mission of Atlanta Ronald McDonald House Charities is to nurture the health and well-being of children and families. The TSG Atlanta branch donated in memory of a team member's nephew, Marcus, who passed away in 2015 at the age of 3 months. A Ronald McDonald house in Virginia hosted at team member and her family while Marcus was in the NICU.
The Massachusetts Chapter supports people living with ALS and their loved ones through services and education. Their mission: to discover treatments and a cure for ALS, and to serve, advocate for, and empower people affected by ALS to live their lives to the fullest.
InterAct is the only provider of domestic violence and sexual assault services in Wake County, North Carolina – saving lives, rebuilding lives, and securing safer futures for individuals and families in our community. In an effort to brighten the holidays for families starting over, InterAct hosts an annual Holiday Bazaar event. For one weekend in December, the agency is transformed into a store, where parents may "shop" to choose toys and gifts for their children – and children can choose gifts for their parent, too.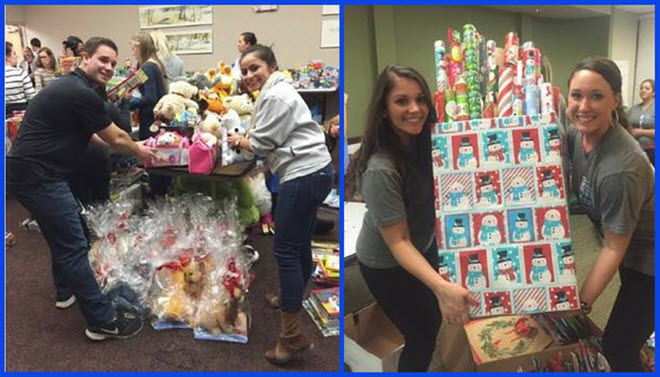 There was a Children's Hospice in Greensboro, N.C., until last year when all of the children were discharged without prior notice. Since then, many of these children have to go to the ER room at different hospitals and wait for a couple of hours (or more!) before being treated. Cone Health, a local non-profit hospital, has created a fund that will exclusively go to rebuilding a program that will serve as a Children's Hospice.
Stand Up for Kids serves unaccompanied homeless and at risk youth – and young parents with children of their own – up to their 25th birthday. Their ongoing mission is to end the cycle of youth homelessness. StandUp For Kids – Silicon Valley has been in the area since 2008 with a mentoring program working one-on-one with homeless youth. One of our TSG San Jose team members regularly volunteers with this organization.
Our Dallas team practiced holiday giving through Rebuilding Together North Texas. This group has a mission to help retain affordable housing and strengthen communities by providing free home repair to low-income seniors, veterans, people with disabilities, and families.
Hospitality House of Charlotte provides the comforts of home for families of seriously ill loved ones by offering affordable accommodations in the heart of Charlotte's medical community. Members of the Charlotte branch had previously volunteered with Hospitality House. On Thursday, Dec. 15, team members practiced holiday giving by cleaning, preparing food, and ensuring those on medical assistance receive the services and accommodations they need.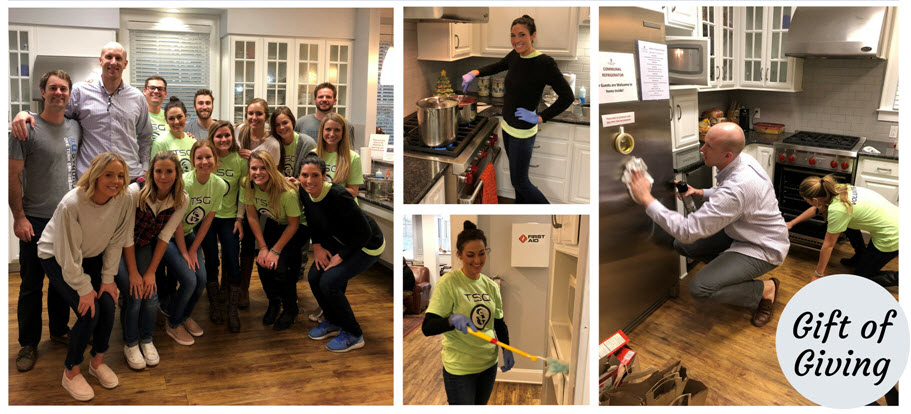 Toronto
Our Toronto team decided to practice holiday giving to their community by donating to an individual in need. True to TSG's values, their generosity will make a big impact on her this holiday season.
The DC/MD/VA Chapter supports people living with ALS and their loved ones through services and education in the District of Columbia, Maryland and Virginia. Their mission: to discover treatments and a cure for ALS, and to serve, advocate for, and empower people affected by ALS to live their lives to the fullest.
Lower Lights Ministries is passionate about serving individuals, families, and the community of Franklinton through holistic ministry. Using innovative programming, a mission-focused staff, and hundreds of dedicated volunteers, they have been working for more than 20 years to minister to those in need by equipping them with the tools and skills to achieve self-sufficiency and break cycles of poverty. The Columbus team chose this organization for their holiday giving efforts, due to the continued impact they have on the community each year and their affiliation with four other charity organizations.
For more than 75 years, Boys & Girls Clubs of North Alabama (BGCNAL) have been in the forefront of youth development by helping to strengthen their community. The BGCNAL is dedicated to ensuring the local disadvantaged youth have greater access to quality programs and services that will inspire and enable all young people to reach their full potential.
---
Related Articles
Check out how Jeff Zirker, our Customer Experience Officer (CXO), put a New Spin on Holiday Giving.