Consultant Spotlight: Q&A with Dan, Retired Navy Command Master Chief
Publish Date
April 14, 2020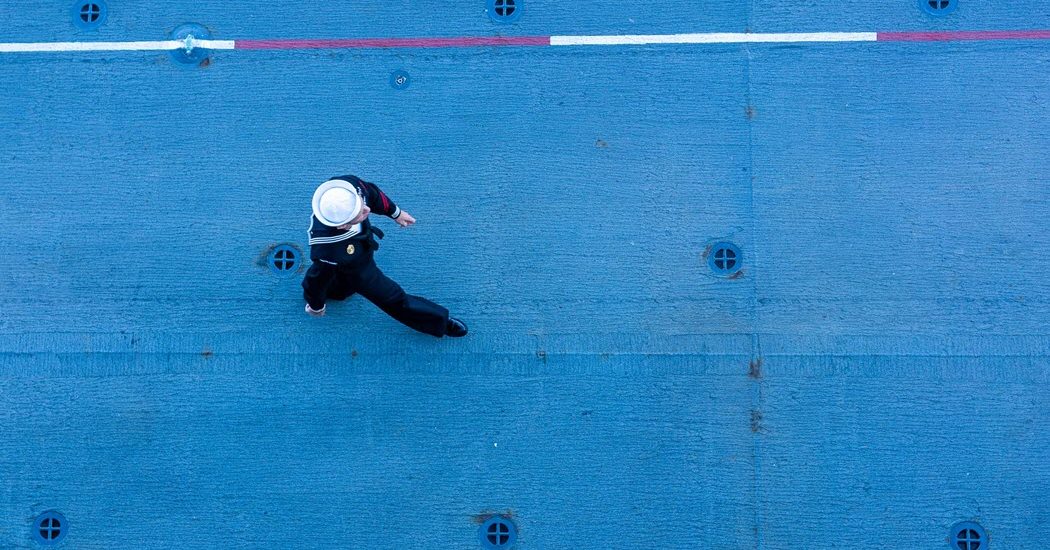 Meet Dan; one of The Select Group's amazing consultants supporting a federal client on the East Coast. Dan recalls his eighteen years of experience in the Navy, focusing on the importance of working together in diverse teams. Greater diversity within teams, including gender, race, religion, age, veteran status, etc., leads to higher levels of innovation, quicker thinking, and increased opportunities for employees. Having a variety of viewpoints from a group will create a larger impact on the business results and productivity within the team.
Veterans, in particular, have learned how to collaborate during their time in the military, regardless of their background or capability, and have the ability to perform as a team quickly.
Leigh Wallace Dodd, Manager of Workforce Development at TSG, connected with Dan, who once served as Command Master Chief in the Navy before retiring, to discuss his experience on diversity and teamwork. Generally speaking, veterans have an accelerated learning curve and are able to work quickly and efficiently under pressure. For many of our clients, hiring a veteran creates a faster ramp-up time in order to accomplish previous goals set in place.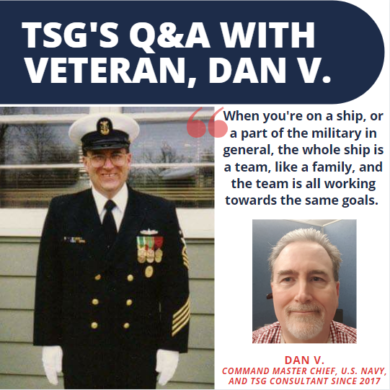 Q: What does a diverse team mean to you?  
A: Diversity has changed over the years. Groups of people used to be categorized as either black or white, men or women. In the military, you also see people as civilian or military/veteran. Having a diverse team is crucial to getting different perspectives. While I was in the Navy, 40% of my ship was female. When you have diverse teams, like I was accustomed to, you get various viewpoints and better discussions and solutions to problems.
Q: How do you feel that a diverse team led to the success of your mission while serving in the military?
A: In the military, we had training on equality. The ships I worked on had people of all genders, race, ethnicity, and ages. When you're on a ship, or a part of the military in general, the whole ship is a team, like a family, and the team is all working towards the same goals. With more people of different backgrounds in a team, you always get a better outcome than with any sort of segregated team.
Q: What advice would you give to teams on ensuring their culture is inclusive of veterans?
A: Veterans bring a large skill set to any workforce, including familiarity and commitment to working in large or small teams. In the military, you often have to take charge in unexpected situations. Veterans are accustomed to this undertaking and quickly step up as a leader in work environments.
Thank you for your service, Dan, and thank you for being part of our TSG family!
---
As a business, we know that welcoming and including a diverse range of backgrounds and perspectives strengthens our organization, and the world, as a whole. Learn more about how TSG is enhancing its Diversity & Inclusion efforts and mobilizing our goals for the future here.
About Leigh Wallace
As a Workforce Development Manager, Leigh Wallace Dodd's objective is to ensure that all populations of TSG's diverse teams have access to the necessary resources and programs to meet their goals. As part of this effort, Leigh Wallace serves on TSG's Diversity & Inclusion task force to ensure we are creating a diverse workforce for our internal employees and onsite at our clients.