Consultant Spotlight: A Deep Dive with Bruce Reichard, Military Veteran
Publish Date
August 17, 2020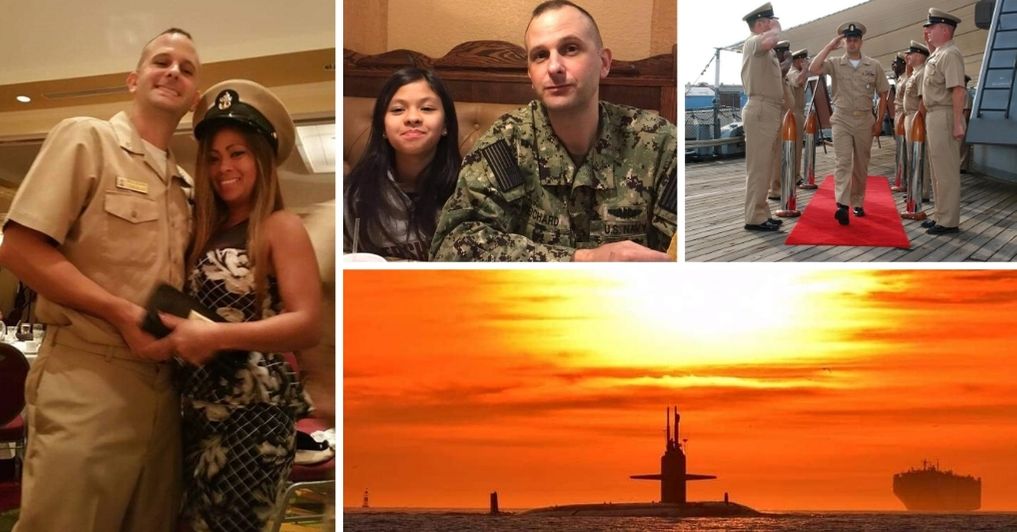 Military service is one of the most challenging, precarious careers a person can choose – and transitioning out of a military career poses its own set of challenges. Bruce Reichard, a current TSG consultant, experienced this transition from military to civilian life firsthand when he decided to retire from the Navy after 20 years to spend more time at home with his wife and three children.
During his time in the Navy, Bruce Reichard served as a computer networking technician on submarines and shore commands all around the world. While this choice meant sacrifices and time away from home, he enjoyed his experiences traveling, obtaining his submarine warfare qualification, and the achievement of advancing from a technical specialist to a managerial role during his military career journey.
We sat with Bruce for an interview to learn more about his experiences, challenges, and advice.
Q&A with Bruce Reichard
Working with Diverse Teams
Q: Tell us about what the teams looked like that you supported or were a part of when you were on the submarines.
A: The teams were very diverse, with anywhere from 120-150 people on a submarine at any given time – you had people from all walks of life, all with different backgrounds and beliefs. You're all thrown together and given a common mission, which is one of the very cool things about a global organization like the Navy. As part of a diverse team, you figure out how to get past those differences, accept and achieve common goals, and include everyone in the success of the mission.
Q: You talk about a diverse make-up of your teams. How did you learn to work together and overcome diversity obstacles? 
A: It isn't really an option to not overcome those obstacles, because you'll fail the mission. Luckily, the Navy has training and mentorship around those soft skills of how to be inclusive of everyone in a diverse environment and band together towards common goals. One of the biggest challenges, but also one of the most rewarding things, is to strive not just for diversity, but also inclusion. That's where success lies; not just being able to say you have a diverse team, but truly including everybody.
Q: Do you feel that mindset has carried through your transition from military to civilian work? What differences have you seen between these environments in that aspect? 
A: In the military, you might be put in charge of a multi-department project, and you learn to influence without authority to get everyone on board with the common goal. Some people think that in the military, it's just barking orders and everyone does what you tell them to do – but really, you have to learn to lead people and get them emotionally vested in the outcome. That's something I see helping on the civilian side because not everyone has the benefit of gaining critical leadership experience in the normal 9-5 job.
Transitioning from a Military to a Civilian Career: Advice & Resources
Q: It's been about a year now since you transitioned from the Navy over to your current role. What has that transition looked like for you? 
A: Well, it was scary at the beginning because it's kind of like starting all over again. You have quite a bit of experience and stability in the military, but when you decide to transition to the civilian sector it's like a whole new world. I had to be humble, ready to learn, and able to identify and accept the resources and mentors available to me.
Q: Can you tell us more about mentorship and the resources that aided your career transition?
A: Mentorship is an ingrained part of military culture because that's really how you learn. Many of the requirements don't have classes or textbooks – they're taught by people who have done it before. So, having that mentality has been useful. The veteran community is also very supportive; when I was looking to transition, I looked to people I knew had already gotten out for advice and expectations.
There's also USO Pathfinder and American Corporate Partners; they'll recommend resources and pair you up with someone with either a similar or diverse background in your field of interest and give you tips. There are many useful options out there that we're lucky to have.
Q: Are there any technical resources that you have relied on for success in your current role?
A: There are a ton of resources for veterans in the IT field to help get vets into the workforce and employed at the proper level. I got my CCNA certification through the Cisco Networking Academy. The Project Management Institute (PMI) offers PMP and other training certifications that allow you to leverage the skills you earned in the military – it allows you to take those skills you already have and get the equivalent civilian certification for them. Syracuse University offers the Onward to Opportunity (O2O) program, which paid for my PMP certification. There are a lot of resources out there, so just focus on what you want to do to narrow down your options and get where you want to go.
Q: What advice would you give to someone who is transitioning into their first civilian role?
A: Focus and clarify what your career goals are and be willing to ask for support. Right now, we have a lot of options and resources as veterans, so it's easy to get overwhelmed. If you have a clear goal in mind, it really helps you narrow down those resources and determine what's really going to be beneficial to your situation.
The process with The Select Group was very helpful for me because my recruiting manager helped me focus my resume for my career search. I had thought it was focused, but I still needed to take it to the next level. I learned a lot from TSG's support, so hopefully this can help others who feel lost or have received unhelpful feedback during their job search.
Key Takeaways
We'd like to thank Bruce for sharing his interesting career experiences and advice for veterans seeking civilian employment. Here are some key takeaways from our discussion:
Takeaway #1: Military veterans offer valuable experience in leading and collaborating with diverse teams.
Takeaway #2: It's extremely beneficial to ask for help and identify mentors and veteran resources when making the tricky transition from a military to civilian career. Bruce found support from these organizations:
Takeaway #3: During a job search, it's crucial for veterans with a wide breadth of skills and experience to focus their resume toward a specific job description. Leverage experienced partners like TSG to help guide you with this step of the career search.
Share your story with us!
Do you have advice for individuals in the IT or consulting field? If you are a current or former TSG consultant, we would love to talk with you! Email experience@selectgroup.com, and tell us a little bit about yourself.
Categories
Career Tips, Consultant Spotlight, Diversity & Inclusion, Networking, On the Job Advice, People of TSG, TSG Federal