The Best Job I've Ever Had: A Father's Day Tribute
Publish Date
June 13, 2023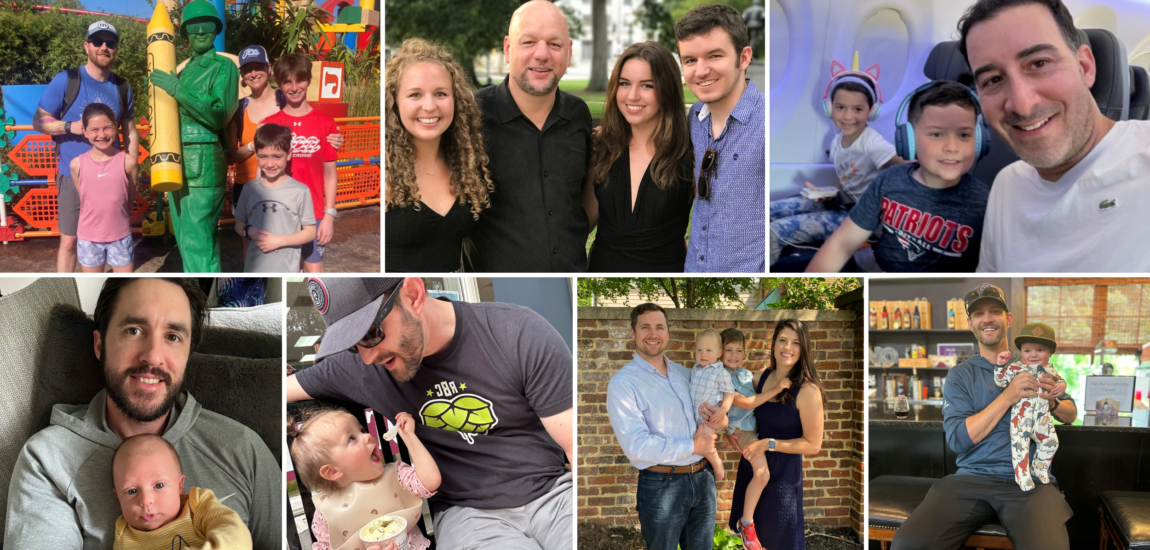 We would like to wish ALL our fathers a Happy Father's Day!
George Karakostantis, Chief Executive Officer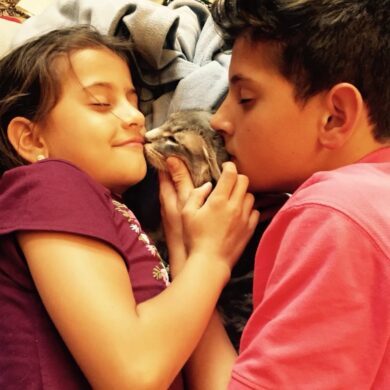 "Being a dad has been the greatest blessing of my life, and I couldn't be prouder to call Gabe (18) and Kathryn (14) my son and daughter. Though Father's Day is supposed to be about fathers, to me, it's all about them! Raising kids has taught me invaluable lessons and transformed me as a father and as a person. As their father, my greatest wish is for both of them to find happiness, follow their dreams, and embrace the journey ahead. They bring so much love, laughter, and meaning to my life, and I truly cherish the moments we share, the memories we create, and the love that binds us together as a family.
Along this journey, I've learned the importance of providing unconditional love, offering patience and understanding, and the importance of being present, engaged, and continuously learning. One way I do this is through carving out one-on-one time with each of them.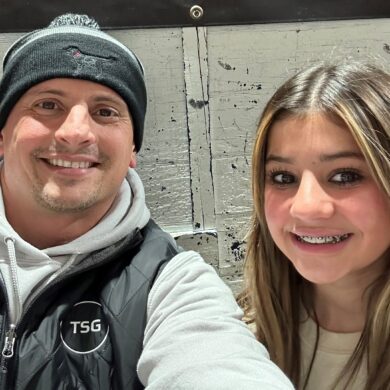 With my daughter, Kat, we've made golf our activity. Not many activities are cool to do with dad anymore, but this one has stuck! Once a week we hit the range, and once every two weeks we play nine holes. This time is special to me because we are truly dedicated to being present with each other. We have a no-phone policy and use the time to catch up on anything that's on her mind – boys, friends, life.
This time is meditative, too. The fresh air, sunshine, and beauty of the course are so relaxing. We leave the stressors and pressures of the world behind us and soak up the simple pleasures along the way. We make sure to stop at the huts on the course that are stocked with ice cream and never miss the air gun blower that cleans our golf shoes. It's the little things that make the biggest impact, and I'm thankful to continue building memories with Kat.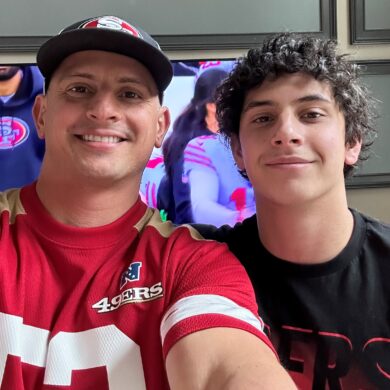 With my son, Gabe, our time together is centered around sports, which involves more action and louder voices than the golf course allows! Starting from the time he was three, I've been by his side as he played soccer. The practices, the games – all of it. It's our thing. You can also find us cheering on the New York Rangers, San Francisco 49ers, or Auburn football. We've even learned jiu jitsu together and spent time working through the techniques and skills that come along with that.
Among the cheering and practicing is time to catch up on life, and similar to Kat, we cover a lot of bases.  I can't believe he's graduating high school this year and will be going off to college soon. He's the one that first made me a dad, so I'm sad to see him go, but I'm so proud of the man he's becoming.
I know life will present its share of challenges, and hopefully through the many discussions we've had, they know they will never be alone. No matter what, I will be there for them, offering my guidance, love, and unwavering support whenever they need it. I am grateful every day for the privilege of being their father."
---
Matt Garcia, Senior Managing Director – Consumer & Industrials
"Being a father to two great girls, Charlotte (3) and Vivian (10 months), and a husband to my wife, Lisa, are the two most important things in my life. I feel blessed to have endless love, laughs/giggles, and admiration from my daughters. In a dynamic and evolving business world, there's a lot to manage among work travel, client engagements, driving growth, and all aspects to family life. Being a leader in my family and at work is important to me, so I use a few pillars to balance this dichotomy: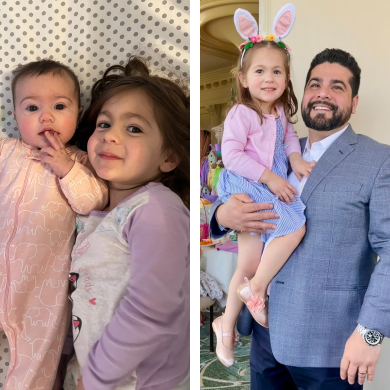 1.       Be present. By being present, I can stay focused and set better boundaries between work and family. In return, I can bring my full self to wherever I am.
2.      Have a plan. Stay organized at home and at work, but also be okay when the plan needs to change. When things get off, just get back on track.
3.      The most important thing you can give children is your time. Your kids don't care if you're superman at work. If you're not there for them, you aren't doing great things.
4.      Keep the important things, important. Family!
These pillars have helped me be present for more moments in my girls' lives. Seeing all the firsts: solid food, crawling, walking, and talking, are truly priceless, and I'm so grateful to have been there for those moments. I'm early on in my journey as a father, and I can't wait to be there for all the memories the future has for us. I'm also so lucky to work for an organization that supports their teammates in all these areas. As the Co-Chair of PACE (Parents and Caregivers Excelling) Employee Resource Group, I feel fortunate to be given tools, space, and flexibility to connect with others on this journey and bring my full self to work every day."
---
Eric Castorina, Senior Director of Learning 
"I am grateful each day to be a dad to my two incredible girls, Ella (10) and Emerson (7).  Since they came into this world, they have taught me more about love, awareness, and patience (still working on this one 😊) than I could have ever imagined. Being their father is a gift, and I remind myself of this each day.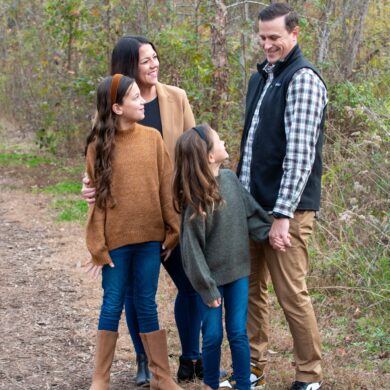 I strive to be a positive role model for them by showing them what it means to be kind, respectful, and hardworking while also instilling the importance of being grateful for all that God has blessed us with.
Raising two girls has also opened my eyes to the unique challenges they will face. I am committed to creating a safe and inclusive environment for them, where they feel empowered to speak up and be their authentic selves. I want them to know that their voices matter and that through hard work, they can command equal opportunities and respect in every aspect of their lives.
Being a part of their journey has allowed me to witness each of them hit milestones and learn to navigate this world, which has given my life deeper meaning and purpose. I know they will become amazing women and do amazing things, and I cannot wait to be standing alongside their mother cheering them on while they do it!"