TSG Wins 2016 Best of Staffing Client and Talent Awards
Author
Stephanie Cashwell
Publish Date
February 18, 2016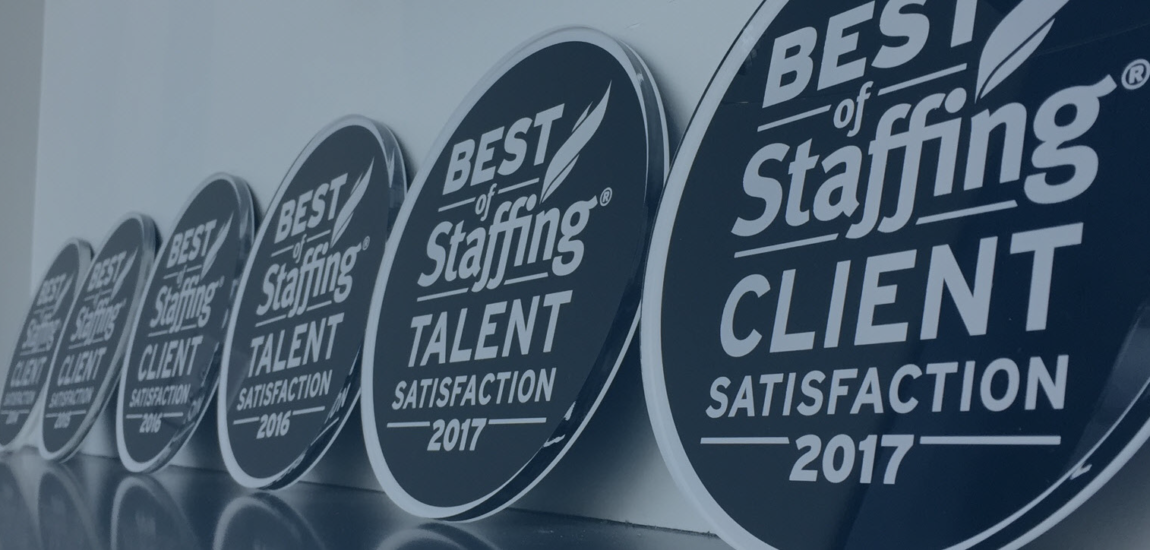 The Select Group (TSG), a leading technical staffing firm headquartered in Raleigh, N.C., announced today they won Inavero's Best of Staffing® Client and Talent Awards for providing superior service to its clients and talent. Presented in partnership with CareerBuilder, Inavero's Best of Staffing winners are proven industry leaders in service quality.  Scores are based completely on the ratings given to the companies by their clients and placed employees/consultants.
Focusing on one purpose: to impact lives one positive experience at a time, The Select Group places the client and talent experience at its highest level as a staffing provider. Through this commitment, TSG received satisfaction scores of 9 or above, out of 10, for 79 percent of TSG clients and 68 percent of their talent provided responses. This response rate is significantly higher than the industry average.
Compared to clients and talent working with non-winning agencies, clients and talent of winning agencies are more likely to be completely satisfied. Specifically, clients are three times more satisfied, and talent is 50 percent more satisfied.  Best of Staffing award winners make up less than two percent of all staffing agencies in the U.S. and Canada.
"To receive this level of positive feedback from our clients and talent is truly humbling," expressed Sheldon Wolitski, CEO & Founder of The Select Group. "Our teams connect with each customer through every step of the staffing process to provide an above-and-beyond experience. We truly seek to impact their lives in a positive way, which is why The Select Group continues to be the best."
"Leaders of growing companies are more committed than ever to staying flexible in this stable yet volatile market making staffing firms the most viable employment partnership," said Inavero's CEO Eric Gregg. "Finding the best staffing partner with a proven commitment to service excellence can be really tough. We are very proud of the 2016 award winners."
About Inavero
Inavero administers more staffing agency client and talent satisfaction surveys than any other firm in the world. Inavero's team reports on over 1.2 million satisfaction surveys each year, and the company serves as the American Staffing Association's exclusive service quality partner.
About Inavero's Best of Staffing
Inavero's Best of Staffing® Award is the only award in the U.S. and Canada that recognizes staffing agencies that have proven superior service quality based completely on the ratings given to them by their clients and talent. Award winners are showcased by city and area of expertise on BestofStaffing.com – an online resource for hiring professionals and talent to find the best staffing agencies to call when they are in need.