TSG Announces Spin-off Division for Growing Federal Sector Business
Author
Stephanie Cashwell
Publish Date
June 29, 2020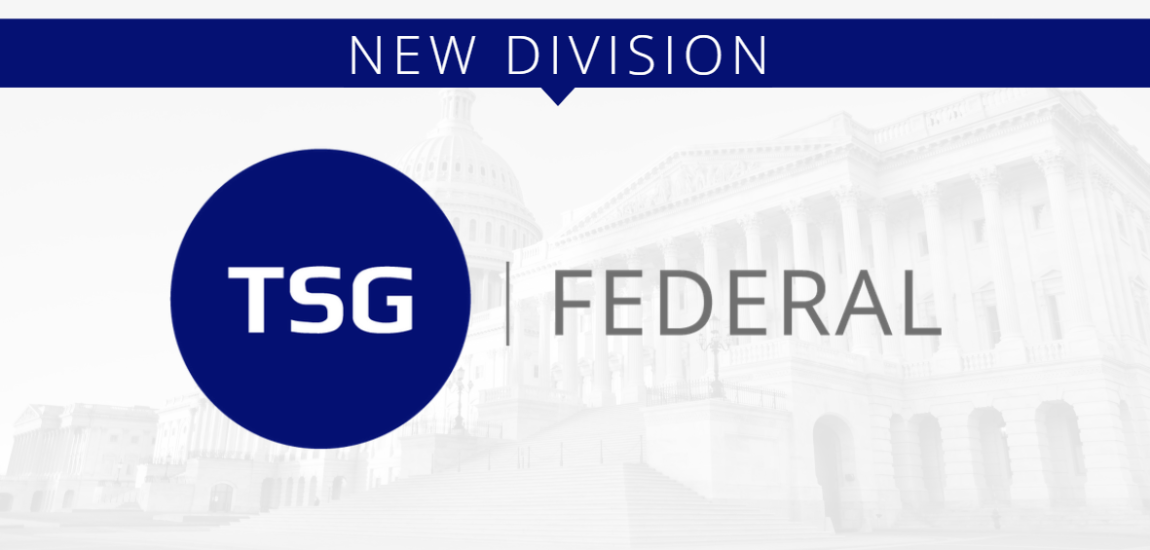 RALEIGH, NC | June 29, 2020 – The Select Group (TSG), one of the fastest-growing technical services firms in North America, announces the strategic decision to separate their federal offerings to an independently operated division. The separate division, TSG Federal, will focus solely on servicing federal sector clients to meet its growing demand for services.
Over the past decade, The Select Group has made substantial investments to bolster IT and engineering service offerings within the defense and federal civilian sectors. These investments led to advancements in vendor-managed services and specialization, particular to government agency environments, producing increased cost-efficiencies and optimization of delivery timelines for their clients.
"This strategy exemplifies our overall vision to drive more strategic verticals within The Select Group, offering more specialized services for our clients," said Zach Earls, Chief Operating Officer of The Select Group. "We're bringing more focus to our federal sector clients through a dedicated division to accelerate the continued growth of this business portfolio within TSG's full scope of customer offerings."
The TSG Federal division will be led by Sr. Vice President Chris Rhine and Vice President Brian McMeans, both veterans in servicing federal sector clients. Rhine will lead operations and execution, while McMeans will lead strategy and business development efforts with TSG Federal's top partners.
"The decision to launch TSG Federal as an independently operated division represents the centralization of partner contributions in knowledge, expertise, and resources to capture new opportunities in the public sector," said Rhine. "The TSG Federal team is excited to facilitate a more focused mission for our teams and our partners across the country."
Offering Dedicated Federal Services
TSG Federal offers capture and proposal development support, as well as flexible post-award service delivery models built around diverse customer requirements. Core competencies include but are not limited to project management, data analysis, application development, network and hardware support, cyber security operational support, systems support, and enterprise IT and business solutions consulting.
"The increase in investments made to strengthen our partnership capabilities will accelerate innovation in solution development and efficiencies achieved through the mitigation of technical and operational challenges," said McMeans. "We stand by our partnerships to support long-term federal initiatives that enhance mission support capabilities and modernize IT service offerings across our defense and federal civilian engagements."
TSG Federal will be headquartered out of the company's McLean, Virginia office with sales and delivery professionals across the U.S.
About TSG Federal
TSG Federal is an IT and engineering support services firm focused on providing professional and managed services to customers in the defense, civilian, and intelligence sectors.  Our workforce solutions are designed to be flexible, responsive, and scalable to address mission-critical requirements supporting some of the most complex projects across the country. Learn more at www.tsgfederal.com.
About The Select Group
The Select Group (TSG) is a technical services firm offering managed solutions and project-based resources. ​Clients trust TSG to deliver services that allow them to achieve strategic initiatives and organizational objectives. ​With 15 locations across North America, TSG stands ready to partner with clients and consultants, alike, while fulfilling their company purpose of impacting lives, one positive experience at time. Learn more at www.selectgroup.com.
Downloadable Content
Featured Links