10 Tips to Help IT & Business Understand Each Other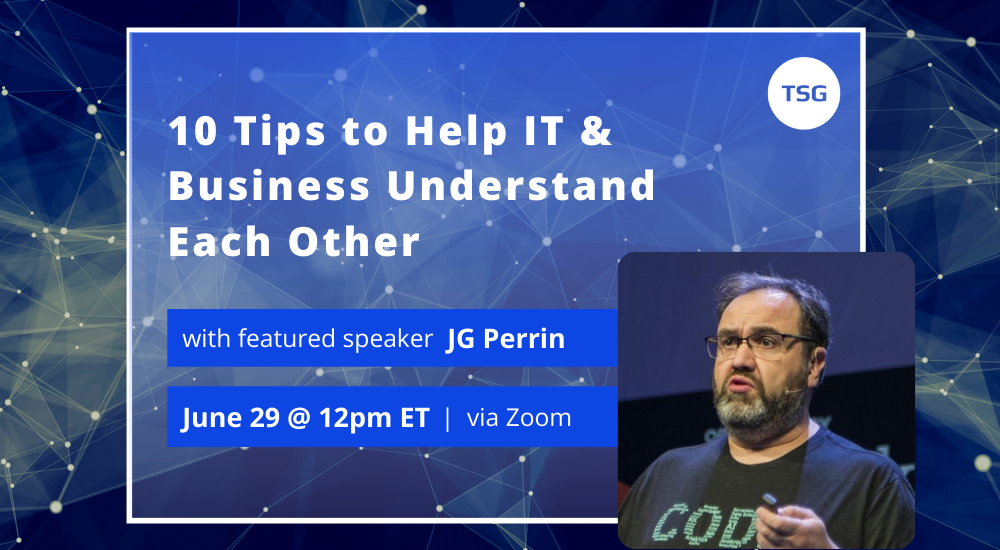 Event Information
As an enterprise architect, JG Perrin often finds himself at the intersection of business and technology – which means he's also at the center of most misunderstandings between the two. How can each side come to terms if they're speaking different languages?
This talk is about helping business professionals understand how the technology department thinks. Equally, IT professionals will better understand the goals of a business-minded organization.
Key Takeaways:
Learn the specific terminology and goals of each audience
Establish a common language/vocabulary
Technologists will be able to better engage with business
Business leaders will better understand the IT mindset and way of working
The webinar will take place on Tuesday, June 29 from 12:00 pm – 1:00 pm ET. You must register in advance to join this session. After registering, you will receive a confirmation email containing information about joining the meeting.