Project Management as a Service – PMaaS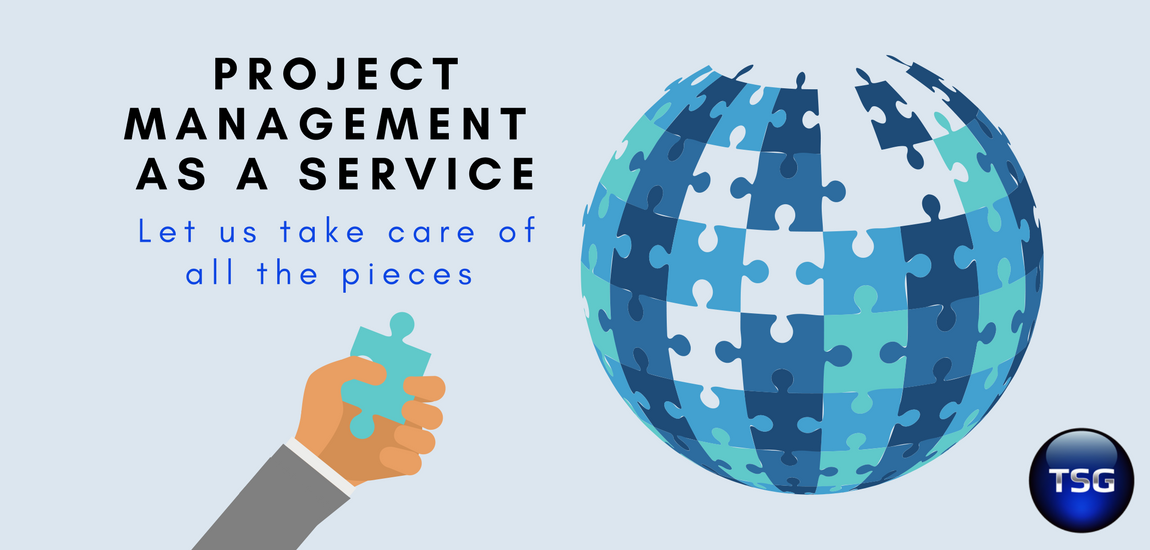 PMaaS Success Story
Voice Over Internet Protocol (VoIP) Rollout to a Multinational Delivery Services Company
Client Brief and Challenges
Our client's customer (a multinational courier delivery services) wanted to migrate 1,800 locations to Voice over Internet Protocol (VoIP). Our client was having organizational and implementation issues with the three-year project, falling behind schedule. Locations were often unprepared when the engineer teams arrived, and there was no set procedure to deal with the varying challenges each location presented. The Select Group offered Project Management as a Service (PMaaS) to supply contractors for the full length of the three-year contract. While providing frequent touchpoints and updates, we successfully completed all 1,800 locations on time and within budget.
What is Project Management as a Service?
For TSG, Project Management as a Service means supplying entire teams who have solid project management industry experience to deliver tangible, affordable, and reliable solutions to our clients. We provide the knowledge-base and experience of teams with a proven track record to ensure customer deadlines are met with minimal risk to the project.
In this instance, a very seasoned program manager was identified from our existing pool, in addition to several project managers and project coordinators. The primary goal of the core team was to meet expectations and ensure delivery of the final project. We also provided many of the contracted engineers.
Our client had an 18-month tenure contract limit, but partnering with TSG Managed Solutions allowed our client to keep contractors on for the full length of the three-year project. Rolling over and extending contracts reduced turnover cost, which would have drastically impacted the budget and timeline for this project.
By offering Project Management as a Service, we saved our client time and budget toward the planning, implementation, and productivity cost.
A seasoned program manager typically has over 10 years of industry experience being responsible for project coordinators and managing multi-million dollar projects from start to finish. The program manager provided a leadership dashboard of the project at every location at any point in time, while project managers provided detailed reports on each process currently underway within their own project piece. With the help of the project coordinators, everyone was able to track on-site operational tasks.
Each of our 11 project managers had between 5-15 years of experience in managing projects from ideation to completion. They were responsible for managing engineering resources and schedules, adhering to the quality control checkpoints that were put into place, ensuring expectations were met, and communicating any changes or delays.
TSG provided an engagement manager with experience in project management and customer implementations on-site, making regular client touchpoints possible, and keeping the team on track from an HR perspective, ensuring a 100% retention rate. The engagement manager met with program manager once a week to discuss project status, project timeframes, resource performance, and cost-savings strategies, such as balancing workload across teams and using full-time employees to prevent overtime costs. The engagement manager also provided coaching to several people on the team, ensuring they met expectations and performed at their highest capacity.

TSG Solutions
TSG believes in providing a career path for all of their consultants and promoting from within. With this Project Management as a Service, we quickly identified an exceptional project manager who received recognition from his peers and from the client. We promoted him to Program Manager, where he oversaw the entire implementation strategy, spanning all the project managers, engineers, etc. We created step-by-step procedures for each event, as well as a multi-level implementation strategy, which was followed by all resources and vendors.
Implementation Strategy
1st Site Visit: Noted the physical characteristics of the site, determined how many devices would be needed, assessed different roles and the technologies required for each user, and prepared for installation.
2nd Site Visit: Installed network devices. Registered each device with each user at their respective locations.
3rd Site Visit: Moved circuits around onto the client's infrastructure. Troubleshot and tested to ensure dialing works.
Day-1 Support: Support manager was on site for eight hours on launch day to make sure everything was working as planned.
Agile, Adaptable, and Scalable
The ability to be agile on a project that's continually changing led our team to implement frequent checkpoint meetings to assess task execution, troubleshoot issues, ensure quality standards, adapt procedural changes, and provide leadership touchpoints.
Creating specialized roles for our engineer teams allowed each member to focus on their specific tasks and become experts in those areas, while also allowing us to use them in other areas as workload balancing comes into place – creating an adaptable workforce. Creating a well formed team of seasoned consultants provides us with the ability to create teams we can scale for other implementations.
Results
All 1,800 locations were successfully updated with a 98%+ success rate in executing scheduled events. Once we took over the project, our client saw a 90% reduction in substandard efforts performed during the network refresh and voice circuit swing events. Our implementation of consistent procedures across each stage and at every location yielded superior results and minimized customer escalations.
Our program manager and project managers were able to provide regular, detailed updates to our client on every step of the project. Our frequent checkpoint meetings also allowed for advising on how to best keep costs low by strategically balancing workload across the teams and avoiding overtime costs.
We forged a fully functioning team of contractors, ranging from engineers up to program managers, with years of experience working together. We can now leverage these experienced professionals to provide top-notch service to more clients.
---
Learn More about TSG Managed Solutions
Visit our Managed Solutions page
Services
Project Management as a Service
Voice - VOIP
Downloadable Content
Featured Links