Attracting and Retaining Technical Talent During COVID
Publish Date
September 18, 2020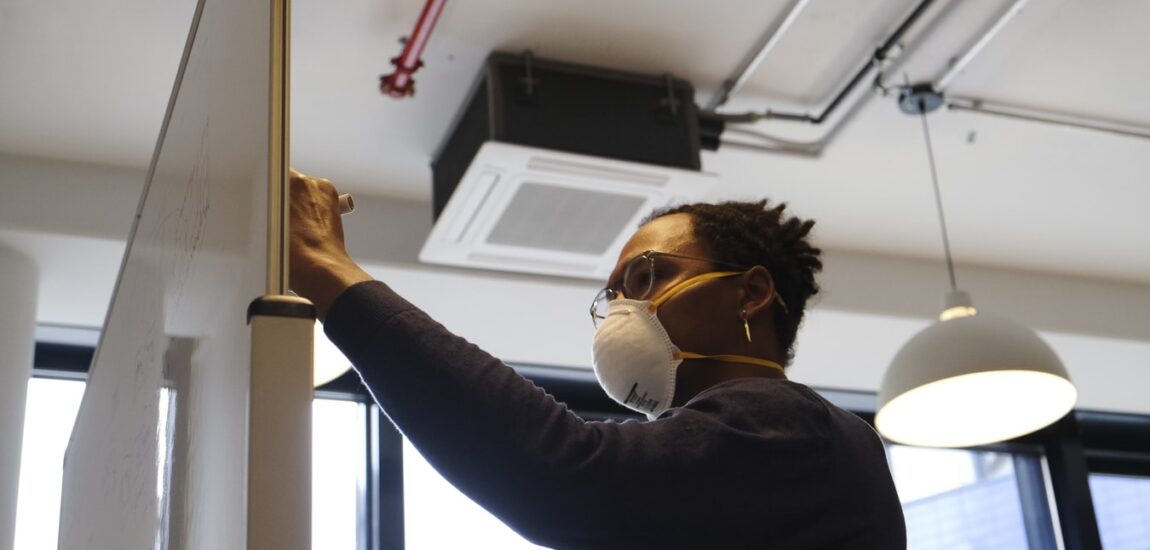 A competitive IT labor environment
Since the start of the pandemic, there have been layoffs across various industries and an overall reduction in forces. But despite the economic effects of COVID, the tech sector remains strong, and the pool of tech labor continues to be a highly competitive environment.
Brent Foote, manager of branch operations and strategic accounts at The Select Group, provides his insights on the current state of hiring in the technical services industry and how companies and managers can attract and retain top IT talent in this climate. Watch the full discussion here.
Top Insights
---
#1: Broaden Your Talent Pool
What's happening:
As usual, there are many companies fighting for the same resources within the tech industry, especially at the local level.
With the rise of remote work during the pandemic, more and more people are adopting a preference for working at home. Telecommuting is going to remain popular even after COVID and will become an expectation rather than a perk.
What you can do:
Don't limit your company to your local talent pool. Use the growing popularity of remote work to your advantage and plug into larger networks by offering remote positions when possible.
While this tactic increases your hiring options and allows candidates to stay in their communities, you must be willing to work around their schedule in some instances. If this is an issue, consider specifying time zone requirements.
If you must hire for a specific area, partner with a local technical services firm to gain access to a greater local talent pipeline.
#2: Make Your Culture Matter
What's happening:
While remote work means a geographically increased talent pool for hiring managers, it also means that candidates have a similarly increased breadth of job opportunities.
With increased competition and remote work concerns, you can't rely solely on salary or a big company name to sell your job offering in the current market.
What you can do:
Companies will need to focus on "creating stickiness" with their culture and providing the best tools possible for remote work in order to be competitive with the increased talent pool. Employees want to work for and stay with companies when they feel that leadership has their best interests in mind.

As a leader, you must be courageous and honestly confront the "why" behind your company and career opportunities. Ask yourself, "How do I make my culture matter even when employees are remote?"
Understand how your employees make a positive impact at your company and be able to convey this to new job candidates.
Offer perks like home office equipment to remote workers.

Work closely with hiring partners on the front end to develop your company story and culture. This proactive measure ensures your message is already fully prepared to deliver to prospective candidates as new positions open.
#3: Retain Talent with Training & Upskilling
What's happening:
Many companies are losing team members due to layoffs and the general global atmosphere. How can leaders retain the talent that's left?
Technology is always changing, and COVID has only propelled initiatives like digital transformation.
What you can do:
The key to retention right now is upskilling your workers. If you do this, employees are more likely to remain loyal and invest their new skills right back into the company.
Avoid focusing solely on employees' and candidates' past experience. In a world of unprecedented access to online training and other resources, managers can show dedication to their employees by offering them the opportunity to increase their skillsets in very accessible ways.
Provide consistent training in new technologies so both your employees and business can remain competitive in the market.
Developing a Talent Solution
Especially now as COVID impacts culture through layoffs and changes in work environments, leaders need to be willing to get in front of the problem and make the necessary cultural adjustments to enable employees to be the best they can be. Partner with talent solution experts at The Select Group to optimize your workforce strategy and win top IT talent over your competition.
---
About The Select Group
The Select Group (TSG) is a technical services firm offering managed solutions and project-based resources. Clients trust TSG to deliver services that allow them to achieve strategic initiatives and organizational objectives. With 15 locations across North America, TSG stands ready to partner with clients and consultants, alike, while fulfilling their company purpose of impacting lives, one positive experience at time. Learn more at selectgroup.com.
Categories
COVID, Culture and Experience, Hiring Manager, Skills and Training, Talent Retention