Locations
As one of the largest and fastest-growing technical services firms in the country, The Select Group proudly calls these prime locations throughout North America home.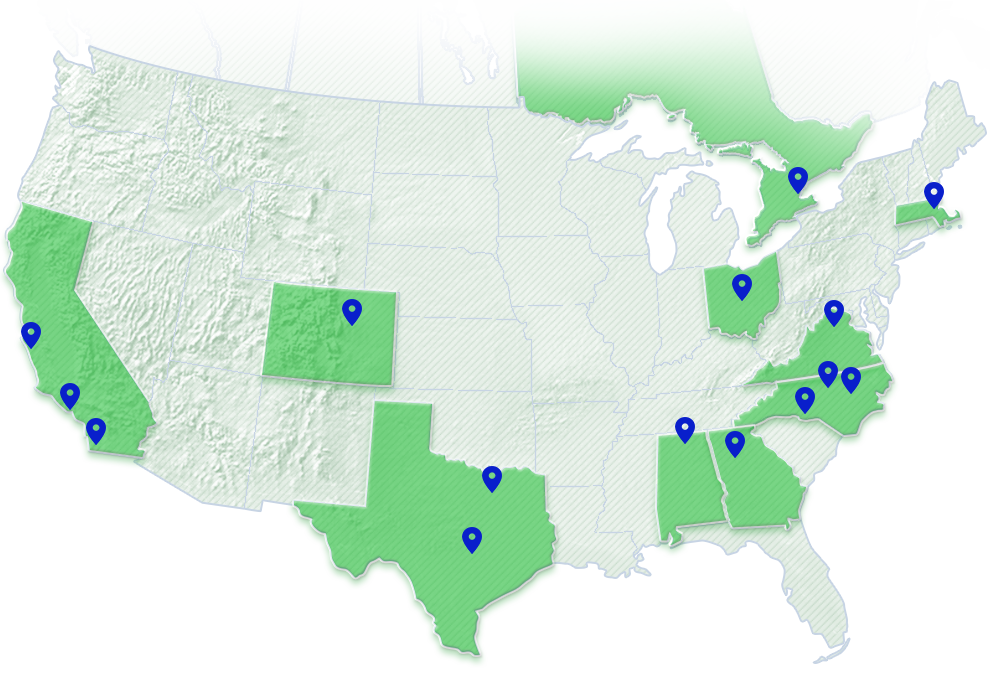 Nationwide and Growing
Not seeing your city listed? Our National Delivery Team is dedicated to supporting hiring needs across the U.S. Our technically-trained staff of recruiters and account managers are ready to take your success to the next level.
Dedicated Support for Canada
Our Toronto team is dedicated to building partnerships with companies across Canada and helping professionals find their next career path.
Corporate Office Location Map
Corporate Office
The Select Group is headquartered in Raleigh, N.C. We've been a recruiting partner in the Raleigh-Durham Triangle area since 1999, growing key relationships with some of the area's top employers.
Get in Contact
Office Locations
Charlotte, North Carolina
Greensboro, North Carolina