Why We Hire Student Athletes
Publish Date
December 18, 2018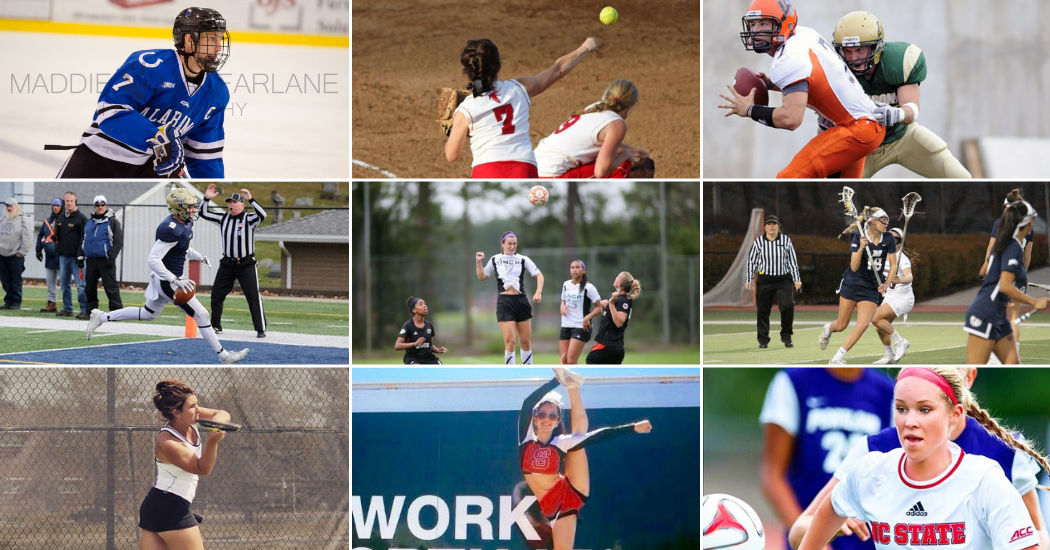 Here at The Select Group, we pride ourselves on our high-performance culture. A culture full of grit, perseverance, relationship building, and leadership development. The Select Group is dedicated to finding talented individuals who are ingrained with these traits to impact lives in the technical services industry. We found a common theme among individuals we hired and who saw career success: sports.
Why student athletes?
Student athletes are proven performers, on and off the field, possessing a similar mindset to those thriving in TSG's fast-paced environment. Here are few of the traits student athletes possess that make them a perfect fit for the competitive world of technical services:
DISCIPLINED – dedicated to following rigorous schedules where time management is key.
RESILIENT – respond from set-backs. They take failures & learn from experience.
MOTIVATORS – bring an infectious energy and 'can do' attitude in order to overcome challenges.
ADAPTABLE – adjust their focus to ensure their skills help the team in the best possible way.
COMMUNICATORS – effectively interact with each other to work together better, forming a stronger overall team.
TEAM PLAYERS – know the value of team work and can get the best from each other in challenging times.
LEADERS – understand what it takes to be a leader and help others achieve their goals.
COMPOSED – deliver under pressure, due to working in high-pressure environments on a daily basis.
Winning on and off the field
Watt Williams, Regional Vice President for The Select Group's West Coast division, played soccer at North Carolina State University before joining the company's Charlotte location in 2012. "As a college athlete I was competing on the field, in the gym, on the track, as well as in the classroom," he said. "The competitive landscape of college athletics set me up to thrive at TSG because of the competitive industry that we are in."
When asked what skills transferred from athletics to the working world, he replied, "I learned that the harder you worked in sports the more success you saw. The same is true at TSG. The more effort I put into the job, the more I get out of it. There is never a moment in my job that I feel bored or under utilized."
Founded by a former student athlete
The Select Group's Founder, Sheldon Wolitski, started his career as a recruiter post college. A former University of Alabama – Huntsville hockey player, Sheldon took the high-performance traits he learned on the ice and implemented them into the corporate world. Since then, Sheldon has become a disruptor in the technical services industry, taking the company to $135M in annual revenue and recently making the INC. 5000 list of fastest-growing privately held U.S. companies for the 12th consecutive year.
Sheldon built a team where everyone is working towards a common goal: to be successful and working towards self-improvement. This mindset is similar to an athlete's focus on winning and constantly improving their skills. This is embodied in the core group of former student athletes that serve on TSG's executive leadership team and hold senior leadership roles, as well as those leading the sales charts.
One Team,  One Dream
Employees at TSG are unified by the mantra "One Team, One Dream" – coined by the late Quincy Monk, a Senior Delivery Manager and former UNC student athlete. After college, Quincy was drafted by the New York Giants in the 2002 NFL draft and played three season in the league. He spent six years with The Select Group after retiring from the NFL. He passed away from cancer in 2015, but remains a part of our TSG family through his mantra and defining character.
The Select Group's organization is a melting pot of top performers with eclectic backgrounds, goals, and motivations, yet we work together to win, both in and out of the office. Creating a larger focus around student athlete recruits this year has proven to be a benefit; and we're eager to grow our team with committed, team-oriented winners. If you're interested in a high-performance career after college, email us at Careers@selectgroup.com or browse our open positions.
---
By: Missy McCormick, Director of Talent Acquisition
About Missy
Missy McCormick is the Director of Talent Acquisition for The Select Group. Her team is responsible for attracting top talent across the US through Talent Acquisition and University Recruitment. With more than eight years of experience in technical services, she has held various roles, but has found her passion of leading and driving high performance teams focused on results.  Missy has co-led and created the Women in Business program within the organization which has been hugely successful developing women in business and in life.
Missy holds a Bachelors of Science from Meredith College. She enjoys running, yoga, and spending time at Topsail Beach. She resides in Holly Springs, NC with her husband and 2 children.
Categories
Hiring, Student Athletes
Downloadable Content