The Select Group Summer Intern Program
Publish Date
July 24, 2019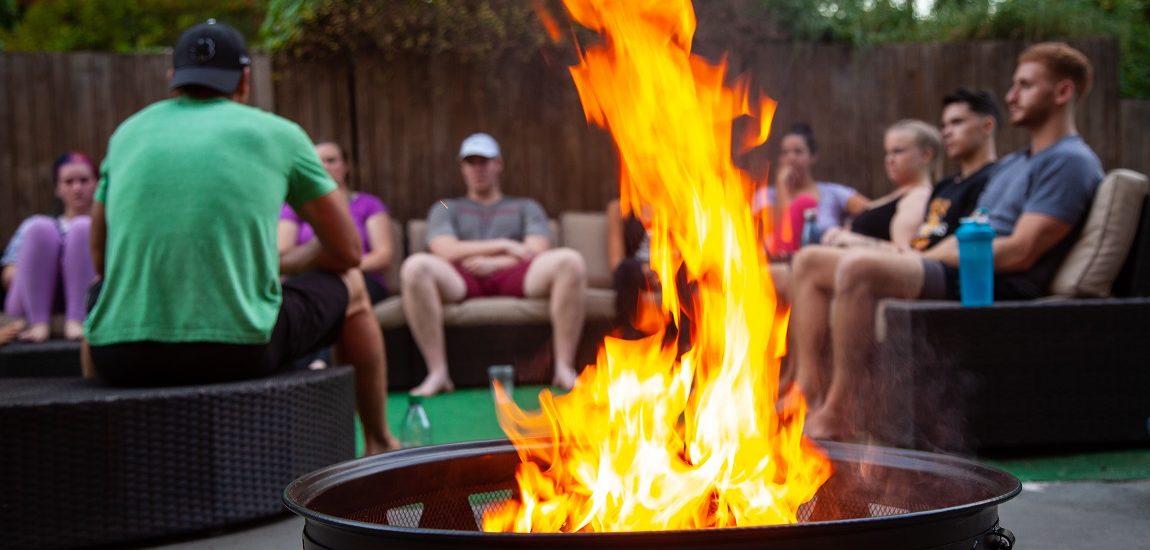 10 college seniors, hungry for working-world experience, devoted their summer to self-improvement and strived to gain an understanding of the professional world through TSG's summer intern program.
Written by: Cooper Marshall, TSG intern and senior at UNC Wilmington
We set out on a mission to learn what it takes to be successful in an entry-level sales role, while understanding what life in a competitive, corporate environment entails. Through a 10-week, structured internship program at The Select Group, me and nine other college seniors grew our individual sales experience and learned about each other's goals, passions, strengths and weaknesses. Throughout the program, we made tremendous improvement each week, all while practicing the professionalism required to be successful after graduation.
Personal and Professional Development
First, we participated in a week of in-depth technical recruiter training to get comfortable with the company and our roles. The eight-hour workdays were tough, but by the end of training, we had become acclimated with the length of the workday and grown confident in our ability to help consultants advance their careers.
Each of us had individual responsibilities related to our specific focus, as well as projects we supported for different departments. We continuously learned new skills and improved our communication with customers and co-workers. Through weekly competitions, we set goals for how many potential candidates we could interview and even submitted candidates to be interviewed for open positions. Tracking our progress against each other motivated us to perform to the best of our abilities.
One of our favorite learning experiences at TSG was shadowing an Account Manager. It was exciting to meet with clients and see the full cycle of TSG's sales process.
Networking with TSG's Executive Leadership Team
Weekly lunch-and-learn events gave interns the opportunity to hear experiences and advice from members of The Select Group's executive team. Leaders like the chief financial officer and executive VP of sales shared knowledge on topics including: the importance of first impressions, balancing work with your personal life, career readiness, and practicing sales techniques in all aspects of life.
These intimate sessions provided valuable opportunities to absorb first-hand knowledge and personal anecdotes from high achievers within the organization.
Work Hard, Play Hard
We learned a ton at TSG this summer, but we also had a lot of fun! Interns joined a happy hour at Boxcar Arcade and Bar in Downtown Raleigh. The relaxed environment was a great way to meet the team and blow off some steam – and, of course, play fun games together! We also had the opportunity to bond outside the office at a North Carolina Football Club soccer game in Cary.
Back at the office, the Raleigh sales and delivery team treated us to a cookout for the 4th of July holiday, and an ice cream truck came to headquarters, too! Between happy hours, massage chairs, the in-office gym, and more employee perks, all the interns agree that TSG took care of us this summer.
Win the Morning to Win the Day
Our favorite experience of the internship was meeting CEO and founder of TSG, Sheldon Wolitski, during an energizing event called "Win the Morning, Win the Day." At 5:30 a.m., we kick-started our workday with an intense yoga/boot camp workout led by TSG's manager of strategic accounts. After the workout, we joined Sheldon around a fire to discuss the benefits of the Wim Hof method. What's Wim Hof? Think ice baths and breathing, with a healthy dose of courage and commitment. After learning about Wim Hof, we completed rounds of deep breathing followed by ice bath plunges!
Sheldon showed us that by winning the morning, you can win the day. He taught us the mindset and personal commitment it takes to be successful and shared wise, motivational words that will be long-lasting in our careers. We all loved how personable and caring Sheldon is, and we feel he is a wonderful person to lead the TSG family!
Sold on this Summer!
A summer internship with The Select Group helped us improve our sales and other professional skills and feel confident in a corporate environment. We enjoyed forming friendships and getting to know all the unique, knowledgeable TSG team members who've inspired us to compete and push ourselves towards greatness. This internship program set us up for the success we hope to achieve in our professional lives.
Courtney Jablonski, rising senior at East Carolina University
Internship focus: National Delivery Team recruiting & Market Research
"This experience has helped me grow as a person and taught me how to build great relationships. I learned that it's okay to have failures throughout this process and just keep moving forward. The competitiveness in the the company is very evident and crucial in order to keep growing."
Spencer Sillato, rising senior at Coastal Carolina University
Internship focus: Raleigh recruiting & Marketing
"I would work for TSG full-time because it is a competitive workplace. The harder you work, the more you will earn, all while having fun in a team-oriented environment.
Harrison Stone, rising senior at Appalachian State University
Internship focus: National Delivery Team recruiting & Marketing
"My favorite part about TSG was the drive of the competition and being able to compare yourself company-wide. I really feel like I'm making an impact."
Julia Patterson, rising senior at University of North Carolina Wilmington

Internship focus: Raleigh recruiting & Campus Relations
"I really enjoyed the company culture. I believe hard work, improving yourself, and positively impacting those around you is the basis of success."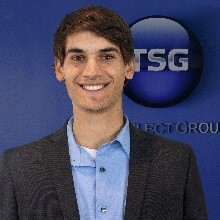 Michael Salpietro, rising senior at East Carolina University
Internship focus: National Delivery Team recruiting & Managed Solutions 
"My favorite part of the internship was the environment, specifically on the National Delivery Team side. Everyone is positive and supportive. It's a fun place to work."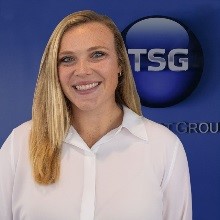 Skylar Johnston, rising senior at North Carolina State University
Internship focus: Raleigh recruiting & Talent Acquisition
"The Select Group provided me professional training to think on my toes a little more. Dealing with people on the phone can be difficult, but I've learned how to stay professional in sticky situations."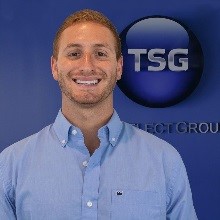 Cooper Marshall, senior at University of North Carolina Wilmington
Internship focus: Raleigh recruiting & Marketing
"I feel like I made an impact during my internship by providing several 'smoking hot leads' and finding a high-paying position for one of my consultants!"
Allison Drake, rising senior at Meredith College
Internship focus: Talent Acquisition & Marketing
"I enjoy the fast pace and energetic culture The Select Group has. It makes coming into work every day better when you have coworkers who are excited to be there."
John Flavin, senior at North Carolina State University
Internship focus: Payroll
"My experience with The Select Group has been eye-opening. The biggest takeaway is that a growing business and a friendly, enthusiastic work environment go hand in hand."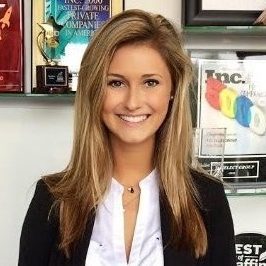 Nina Tousova, senior at North Carolina State University
Internship focus: Finance
"My internship with TSG has been one of the most pleasant and versatile internships I've worked. I have taken away so much new knowledge and many new skills thanks for the family at TSG. I am grateful to have worked another summer with the team."