The Power of Cold – Using Wim Hof Method for Employee Development
Publish Date
February 18, 2019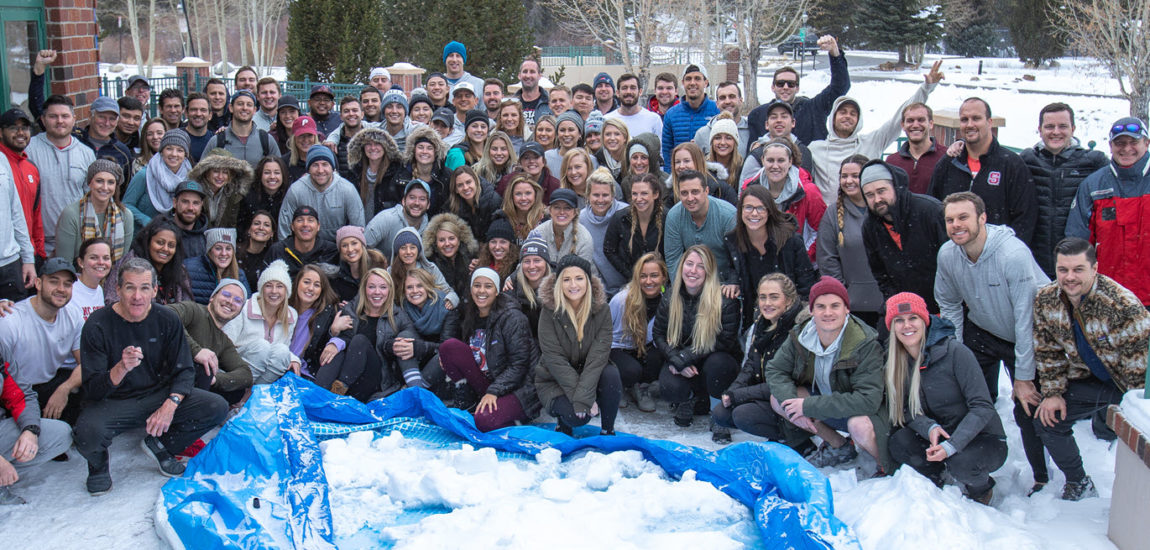 The Select Group (TSG) prides itself on being a high-performance organization. One that excels by listening, building relationships, and exceeding client, consultant, and employee expectations in the technical services arena. But what makes us unique is our people and the passion we have for helping develop them, both personally and professionally. Plus, we relish in pushing the boundaries when it comes to creating memorable experiences.
The High Performance Experience Weekend
Our CEO and Founder, Sheldon Wolitski, is on a continual search for growth and development opportunities. Before starting TSG in 1999, Sheldon was a top athlete who moved from Canada to the U.S. to play hockey. Accustomed to being coached, Sheldon surrounds himself with business coaches and advisors to help take the burgeoning company to the next level.
The High-Performance Experience (HPX) weekend is an unparalleled leadership retreat hosted by the CEO for the company's top performers. In its second year, the three-day, jam-packed event took place in Breckenridge, Colo., featuring speakers, workshops, and activities such as yoga, spin class, rock climbing, and hikes in beautiful Breckenridge. Check it out for yourself:
Central to the weekend in snowy Breckenridge was Wim Hof Method training. What's Wim Hof? Think ice baths and breathing, with a healthy dose of courage and commitment. Learn more about the origins of Wim Hof here.
Why Wim Hof?
The Wim Hof Method has been life-changing for Sheldon. He's brought in certified Wim Hof instructors to teach the method, while following his commitment to helping TSG employees become the best versions of themselves.
Errol Doebler, Founder of Leader 193, is an Executive Coach and Wim Hof Method instructor. His passion for helping grow leaders comes from his experience as a Navy SEAL Platoon Commander, FBI Special Agent and SWAT Operator. He led The Select Group team through two sessions of Wim Hof Method during HPX 2018. Here's why he believes practicing Wim Hof can help individuals be better leaders and more productive:
Q: How does the Wim Hof Method promote leadership and high performance?
A: Focus and the ability to maintain clarity and calmness amidst chaos are two essential behaviors for leaders and high performers. Practicing the Wim Hof Method strengthens both behaviors through its three pillars of breathing, cold exposure, and mind set.
Consider cold exposure. Imagine a large tub of water that has frozen over. Imagine having to break the ice before you step into the tub with only your swim suit on. And further imagine you are doing this outside, in the snow, in 18-degree Fahrenheit temperatures.
You will not be able to maintain a calm, steady breathing pattern in the freezing cold water if you are not clear in your intention and calm in your behavior. Further, you can not get to a clear and calm state if you are not wholly focused on the task at hand. Practicing these behaviors while stepping into an ice bath will give you the ability to summon them in your every day life.
Focus on the task at hand and breath in a calm and controlled manner; do this and you are on your way to great leadership and high level of performance!
To see first-hand how we are creating a culture focused on impacting lives and developing people in business and in life, follow TSG on Instagram: @theselectgroup.
Categories
Professional Development