Brad Cooper's Leadership Drives the Evolution of TSG Specialty Groups
Publish Date
October 28, 2020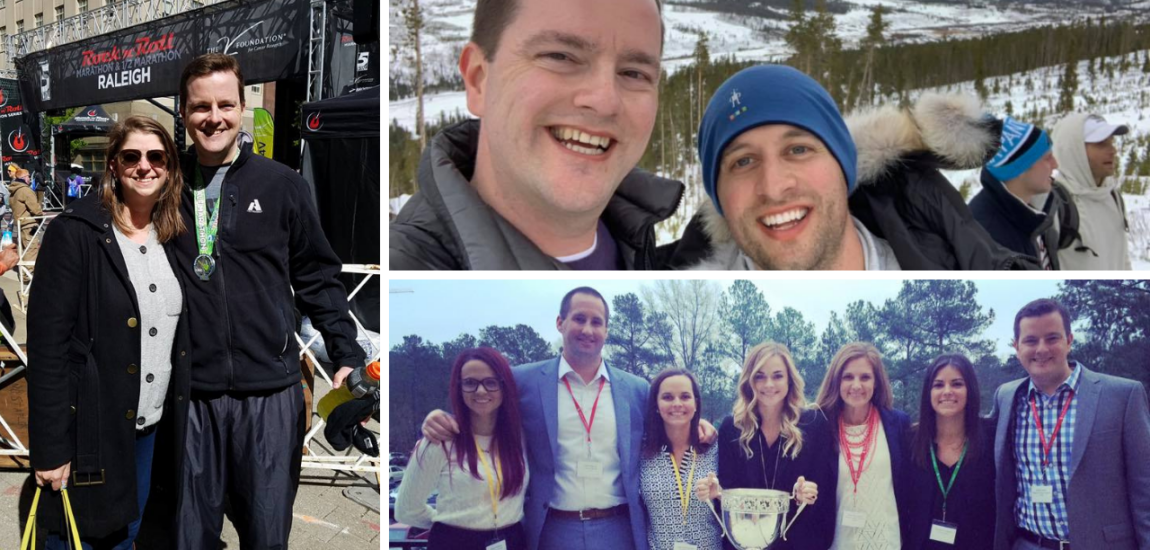 Brad Cooper is one of The Select Group's (TSG) most tenured employees, climbing the ranks to a Manager of Strategic Partnerships position since joining the organization in 2008. As he nears an exciting 12-year anniversary with TSG, we're highlighting Brad's accomplishments, current initiatives, and personal career and leadership advice.
A History of Success
When he initially joined TSG, Brad wanted to be an account manager since his experience was primarily in sales. However, being a recruiter, or delivery manager as TSG calls it, gave him the opportunity to work with candidates, and he found personal fulfillment in learning about other's passions. Brad realized he was more interested in putting together the "puzzle" pieces of making a successful career match.
Brad embraced the high-performance teamwork culture of the company and exhibited early success as a delivery manager. In 2011, he was the first TSG delivery manager to hit President's Club and was recognized as Delivery Manager of the Year in 2012. As he continued to build his knowledge and relationships, while continuing to help those around him fine-tune their own delivery skills, Brad was eventually promoted to Manager of Delivery Operations and then to his current role, Manager of Strategic Partnerships.
Brad reflects on his career journey, "One of the things I'm most proud of is getting promoted into leadership. It's great seeing the confidence everyone around me has in me being a leader and continuing to gain new responsibilities."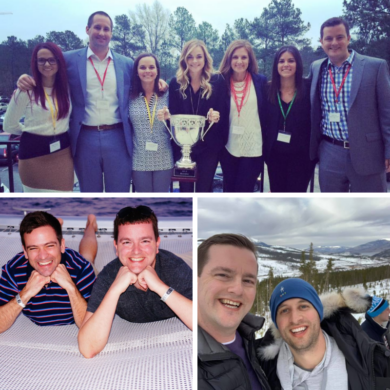 Brad Cooper celebrates his first President's Club trip and Delivery Manager of the Year win and hikes with other TSGers during a High Performance Experience retreat in Colorado.
Supporting Clients & Candidates with TSG Specialty Groups
Recently, Brad took over the leadership of our TSG Specialty Groups, which are comprised of teams of delivery managers that are specially trained to recruit and deliver top talent in the areas of infrastructure, applications, and digital transformation. Brad helps educate TSG employees in these key areas, driving in-depth training on a variety of technical topics and allowing recruiters to earn certifications that amplify their ability to find qualified talent.
"I'm excited about the opportunity to impact our customers through the evolution of our specialty groups. I find it very rewarding when I'm involved in a managed solutions project from beginning to end and each side can learn from the other," said Brad. "I look forward to contributing to more managed solutions projects and pulling in the right specialty groups to support them."
Looking forward, Brad will continue to build out TSG Specialty Groups by identifying opportunities for new technology and/or industry focus areas and working closely with leadership to align the program with overall business goals. He will also focus on evolving TSG's vendor program and offshore partnerships.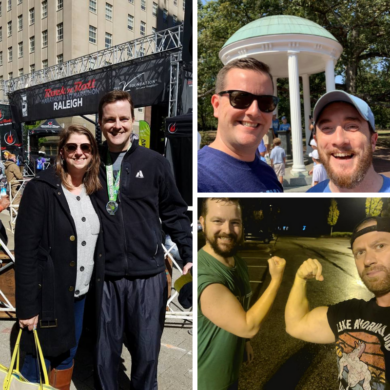 Brad graduated from UNC—Chapel Hill and is a diehard Tar Heel fan. He also participates in a Camp Gladiator workout 3 times a week!
Career Development: Tips for Taking the Lead
Given his impressive background, we asked Brad to share some of his personal advice for taking on a leadership position and guiding teammates.
1. Form relationships with executives
When asked what has propelled his career, Brad gave credit to The Select Group's executive team. "I've built great relationships with them and feel that I could talk to anyone when needed. I think even our newer employees could do this, and our executive team would be very receptive to that," he said. "I'm lucky to just be able to shoot a text or call to an executive member and have them take my feedback seriously. This kind of access is a unique value for our organization, and it's been particularly helpful in getting through COVID."
2. Invest in coaching
For anyone transitioning or striving to transition to a leadership role, Brad recommends investing in coaching. Brad has taken advantage of coaching programs offered by The Select Group and describes it "almost like therapy."
"I brushed the idea off at first, but it was mind-blowing when I opened up to it; it's helped me build both work and personal relationships," said Brad. "You don't have to do it all yourself. My number one piece of advice is to get a coach or mentor."
3. Learn to have tough conversations
Brad describes the ability to have tough conversations as one of his biggest areas of growth since he's been with TSG. "You're doing yourself and your team a disservice if you're not doing this. What I've learned is that it always turns out better than you think it will," explains Brad.
While it isn't easy for him, or most people, investing in learning about specific conversational strategies has helped Brad recognize and move past fear when approaching difficult discussions. He recommends a book he read with fellow colleagues, Crucial Conversations.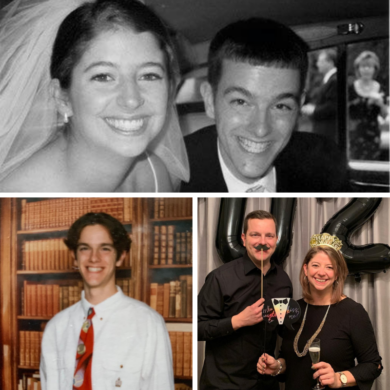 Brad and his wife, Rebecca, were college sweethearts and have been together for 18 years. He self-identifies as a laid-back, goofy nerd.
We're grateful to have leaders like Brad Cooper to boost success of our employees and business by launching, driving, and improving new initiatives. See more features of our #PeopleofTSG, including employee and consultant spotlights, or visit our Work for TSG page.
Categories
Career Tips, Employee Spotlight
Featured Links