Accepting a job offer before graduation: Walk off the stage and into success
Publish Date
February 20, 2020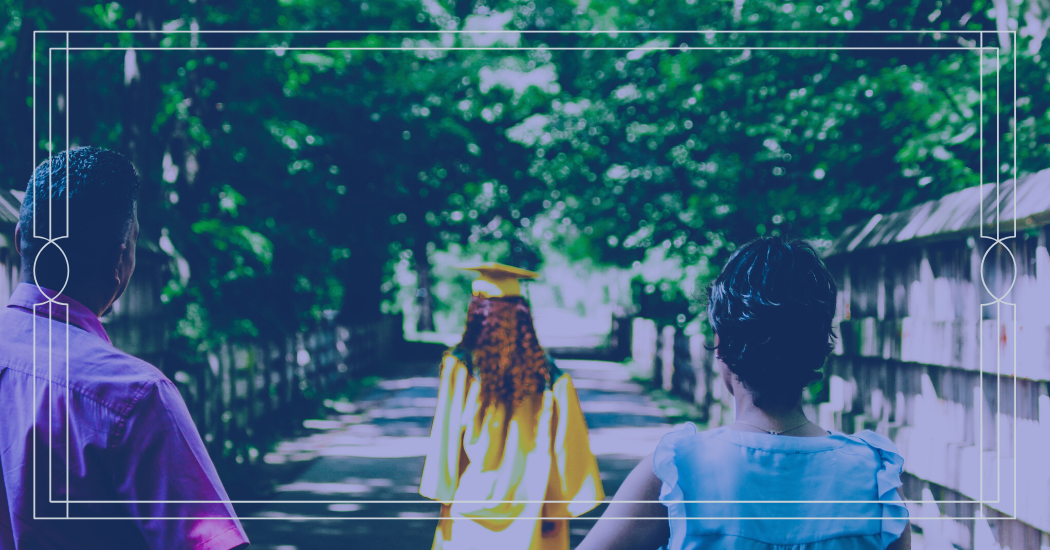 Talent acquisition manager Hannah Berry is no stranger to helping people around her find success. Having been a TSG'er for nearly four years, she knows the value of developing connections that create opportunities, especially with career seekers looking for a meaningful role where they can share their talents after graduating from college. In fact, it's one of her favorite parts of her current role.
"I love building relationships with TSG new hires," Hannah said, smiling. "It's fun tracking their progression through training and watching them hit milestones in their career."
So, when I asked her when the perfect time is for students to start making decisions on transitioning from college to career, she had plenty of great advice to offer on the timing – including sharing her own story.
Hannah's Story
Hannah graduated as a Mountaineer from Appalachian State University in the Spring of 2016 with a B.S. in business administration, management, and marketing. She locked down a stellar recruiting career with TSG at our Greensboro office in January during her final semester, five months prior to graduating. Why make that important choice before she even walked across the stage to receive her diploma?
Q&A with Hannah: Accepting a Job Offer Before Graduation
I sat down for a question and answer session with Hannah to discuss all things jobs offers, challenges, and support for college students making similar decisions.
 
Q: What are some of the challenges that students face when looking for jobs while they're still in college?  
A: I get it. Making a major life decision while you're still worried about that upcoming group project, final exams, or completing enough college credits can be tough. Here are some of the top challenges I hear students facing:
Balancing being a student and a job applicant. Resumes, cover letters, researching companies – it's a lot.
The time commitment of interviewing, especially if they're not local to the opportunity.
Managing timelines of different employers. Some employers are willing to extend offers earlier to college students than others.
The pressures of committing to a career too early or making sure you have explored all opportunities.
Q: Why should students accept a job offer before graduating college?  
A: Here are the top three reasons I recommend accepting early, based on scenarios I've seen with candidates applying to TSG and my own experience:
Peace of Mind. Accepting a role before graduation allowed me to take the stress of the career hunt off my plate. It allowed me to enjoy the end of college, focus on maintaining important relationships, and soak up the last few months of being a care-free college student.
Being All In. Employers want candidates that are go-getters and driven to make those decisions early on. If a candidate gets to the end of their senior year and hasn't noticeably put effort or thought towards those next steps, it can raise some red flags. Employers want candidates who know what they want. Waiting until the last minute can make employers feel like you're undecided and worry about you being a flight risk.
Visibility into the Future. Accepting a job in college gives you as the candidate the ability to better plan your future. You can start thinking about a future living situation, which city you'll be in, creating relationships with potential roommates and your future employer, all while having the comfort of knowing you are walking into success after you walk off the stage.
Q: Are there any questions or feedback you commonly hear from students about locking up a job before graduation?  
A: A lot of applicants want to compare options or offers, and it's important for the candidates to do their due diligence when researching future careers – but my advice is to trust your gut! If you have a great experience with an employer, and the opportunity feels right, then go for it. You're potentially hurting your chances of being considered for an opportunity if you push out deciding or "ghost" the recruiter.
Q: How can TSG help students in the career journey from college to the "real world"?  
A: TSG Talent Acquisition Managers partner with our future team members to ensure they are ready for that next step after graduation. When a candidate interviews with us, our hiring team walks them through every facet of the position. We walk through a day in the life of their role, including:
Role Expectations
Company Culture
How to be Successful at TSG
Overview of the Compensation Package (Salary, Commission, Benefits, Allowances, and Employee Perks)
We arm interviewees with information to ensure they feel confident in the decision-making process, while also providing these future employees an incredible opportunity to learn, grow, and build their careers!
Q: Any other tips for job-seeking college students?  
A: Be transparent with your employer on your decision timeline. Let the employer know when you will be ready to decide and choose the right job for you. If it feels like they are moving too fast with an offer and you need to slow down the process – be honest about it.
Connect with Hannah on LinkedIn to get more advice on this topic and hear more about her story.
Looking for more career resources? Check out our career blog or fill out the form below. We want to hear from you!
About the Author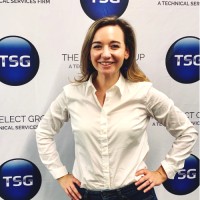 Stephanie Cashwell – Dir. Marketing & Communications at TSG  
You can typically find Stephanie on her phone, looking for the next thumb-stopping piece of content. She's spent the last nine years in various tech communication leadership roles, including B2B and B2C marketing, corporate communications, public relations, and digital strategy. Since jumping aboard The Select Group's growth train in 2015, she's been building the marketing and communication department to enable communication and collaboration between the company and its stakeholders. When she's not behind her desk with at least three beverages and some kind of snack, she's on a yoga mat or melted into the couch with her fur-dorable pup, Lulu. Connect with Stephanie on LinkedIn.
Categories
Job Search Tips