Hiring Veterans Fosters Better Business
Author
George Karakostantis
Publish Date
November 10, 2022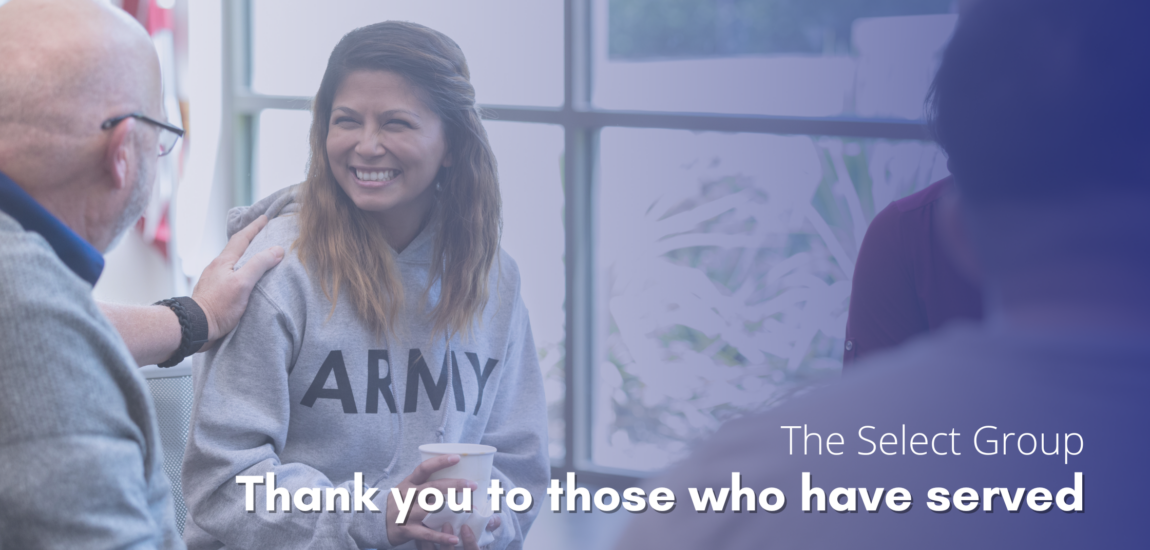 On behalf of The Select Group, I would like to take a moment to thank all of our veterans for their service, both overseas and here in the United States.
At the heart of our business are our employees and consultants, many of whom are veterans that have served our nation proudly. 
As a company focused on building a more inclusive workforce, we believe that hiring the best people possible is key to achieving success. Veterans bring many skills to the table that can help organizations succeed: discipline, initiative, adaptability and other attributes will serve you well in any industry or situation.
Our Veterans have not only fought for our country, but they also continue to serve by being a part of our community. 
Veterans are a vital part of our community. They have a strong work ethic and are committed to giving back to their communities, including those they left behind when they returned home. Veterans Day celebrates all who have served, but especially those who were still serving when the holiday was created in 1938.
Their service inspires all of us here at The Select Group – every day – to humbly serve our customers and each other with values like Trust, Service, and Grit. 
We're honored to have the opportunity to serve our communities, and we do our best to make sure TSG's clients, consultants, and employees feel appreciated. We believe in giving back to our community, whether it's through partnering with local organizations, or donating to a great cause. Growing up with a dad who served in the Navy during the Vietnam war has made this a focus near and dear to my heart.
Thank you to our veterans who continue to serve us in so many ways. 
You have sacrificed everything for the safety and security of our country, and we are forever grateful. Your leadership inspires us all. Your service reminds us that each of us can be a hero by doing what is right in our own lives. Thank you for your example!
We hope you've enjoyed this look into Veterans Day and what it means to us here at The Select Group. We truly appreciate the service of those who have given their lives to protect our freedom, as well as those who continue to serve us today in so many ways. We are grateful for their commitment, dedication and courage – traits that make them great leaders in their communities and workplaces.
As we celebrate this holiday with family and friends, let's remember our veterans by thanking them for their service and sacrifice!