Creating a Smarter Energy Future with Data Services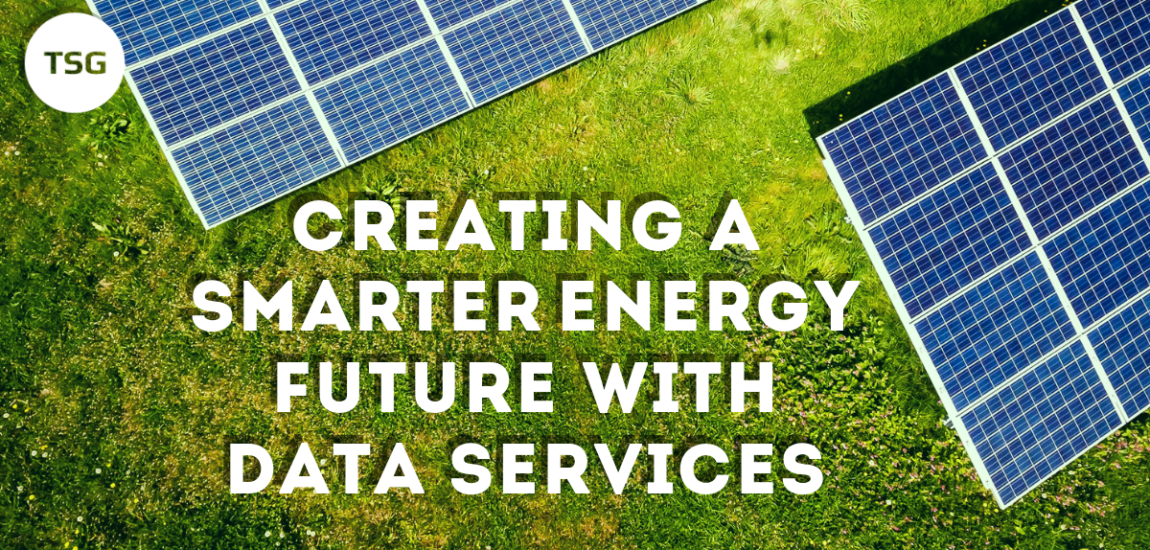 Our client, a Fortune 500 electrical power holding company, needed a partner to provide data engineering and integration services in direct support of their Data as a Service (DaaS) initiative. This important work aimed to leverage smart grid and data analytics projects. It accelerates the goal to modernize power delivery systems and create a smarter energy future, enabled by data, for their customers.
They sought to join forces with a technology partner providing flexible, long-term data engineering solution that would integrate data management systems with application systems. Through careful decision, our client chose to partner with The Select Group (TSG).
This agile project highlights TSG's lifecycle services with various outcomes delivered through the project plan, including:
Data Studies
Predictive Modeling
Unit Level Validation
Web Visualization Prototypes
Technical Support
Debugging and Knowledge Transfer
Our responsive approach to evolving needs secured our client's confidence in TSG's capabilities.
TSG's services help our client develop new, innovative ideas and data science experiments to help reach future sustainability goals and complete project deliverables.
Challenges

Developing innovative renewable power strategies that require extensive data practices is a significant challenge in the utility industry. TSG services include designing and maintaining highly scalable data management systems, high-performing algorithms, prototypes, predictive models, and administrative services. The ability to rapidly advance current processes, initiate effective new developments, and ensure milestones are met throughout the lifespan of the project is a considerable need for the client.
Our client needed a reliable partner to provide development services composed of scrum masters, data engineers, data scientists, and Power BI consultants with comprehensive technology and tools knowledge, including:
Python & R Machine Learning
Full-Stack/Edge Computing/GIS
Data Engineering & Data Science
Apache Hadoop (Hive, Spark)
Native Mobile
CI/CD Infrastructure (Continuous Integration/Continuous Delivery)
TDD (Test-Driven Development)
Angular JS
QA/Automation
Solutions
Managed Solutions
The Select Group's Managed Solutions team delivers high quality solutions with optimized processes, equipping clients with the resources to achieve business goals.
Our services are built upon three foundational capabilities, including agile, infrastructure services, project management as a service (PMaaS) and workforce transformation.

Under the umbrella of application services, we provide project management as a service, quality assurance through testing and progress metrics, development services, and support and maintenance throughout.
Dedicated Engagement Manager as Single Point of Contact

TSG's Managed Solutions team promptly identified the different services required to create a successful team that would meet and exceed quality requirements expected for our client's project. The Managed Solutions team appointed a long–term engagement manager to be the single supplier point of contact for our client, ensuring service–level agreements (SLAs), deliverables, and milestones are met. Serving as the single supplier point of contact, the engagement manager connects periodically with the client to ensure project milestones are being met and any issues are resolved. The engagement manager also identifies and manages the scope of the project, including all financial performances like invoicing and budget tracking.
TSG worked with the client to develop a customized and flexible pricing model.
Results

The client's decision to partner with The Select Group as a service provider is resulting in a shorter, more efficient process for the client to see value from their data service investments.
TSG's Managed Solutions team provides a secure relationship to our client, built on the trust of bringing a proven solution that will always meet and exceed the expectations set by the client. TSG continues to provide data services that meet the needs of current goals.
Ongoing Support
As our client continues to pursue a smaller footprint, create improvements for clean energy development, and maintain commitments to operational excellence, The Select Group will maintain the relationship, providing top–of–the–line services for expected advances in the project.
---
Contact TSG Managed Solutions Team
Contact our TSG Managed Solutions team to learn more.