Chatbot Technology Provides Omnichannel Support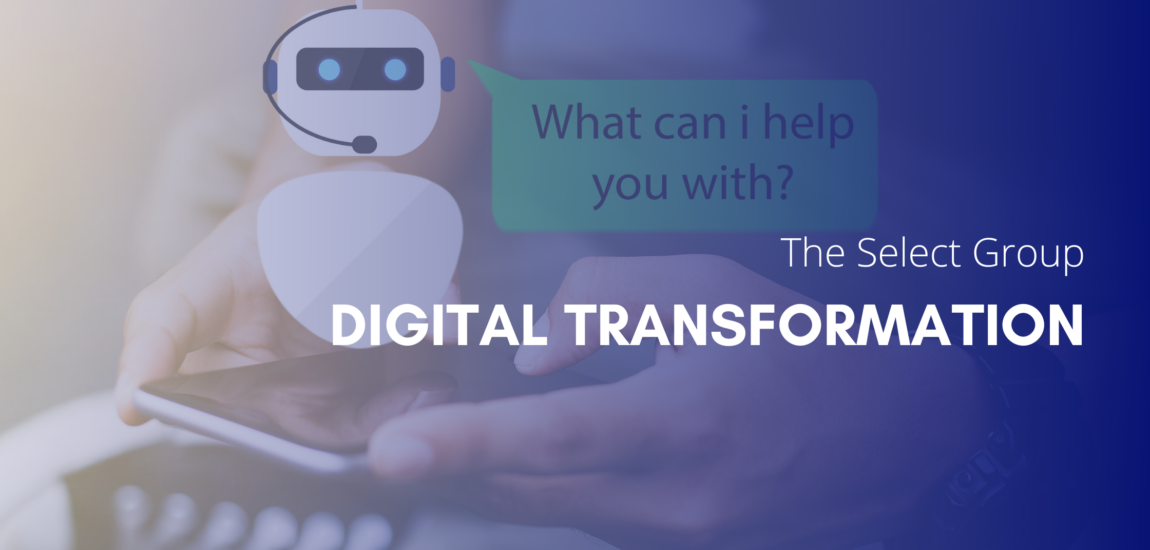 Digitally Speaking
Backstory
A large technology company looked to improve its retail customer experience with an omnichannel chatbot. Built with conversational Artificial Intelligence (AI), the chatbot would help streamline customer engagement and improve e-commerce support. In addition to this retail initiative, the client sought an internal chatbot to improve the Human Resources experience for its employees.
Solution
Leveraging advancements in AI and Natural Language Processing (NLP), The Select Group helped build enterprise-scale chatbots through decision tree modeling, conversational engineering, and design. Collaborating with our client to deliver a smoother experience for both internal and external users, these chatbots help provide fast and artificially intelligent answers to our client's teams and customers.
Solutions Development
TSG's team reviewed the customer's timeline, budget, and scope, and recommended a project plan to develop customer facing and internal chatbots.
Building & Scaling Teams
Up to date on the most modern conversational AI and NLP trends, TSG rapidly built a resource plan and multi-disciplined team with the required skillsets, allowing the client to off load responsibilities.
Service Delivery
Our Engagement Management team handled engagement oversight, ensuring the client's chat bot projects were complete on time and within budget.
Project Outcomes
TSG helped automate the client's e-commerce support with an immersive omnichannel AI chatbot that greatly improved customer experience.
The highly functioning internal chatbot provided over 90k North American employees with user-friendly virtual assistance.
The conversational AI TSG developed with NLP for the client's retail and internal contact centers was so successful that the client expanded it to more languages across the globe.
Downloadable Content
Featured Links