Building a Better Employer Brand
Publish Date
April 20, 2017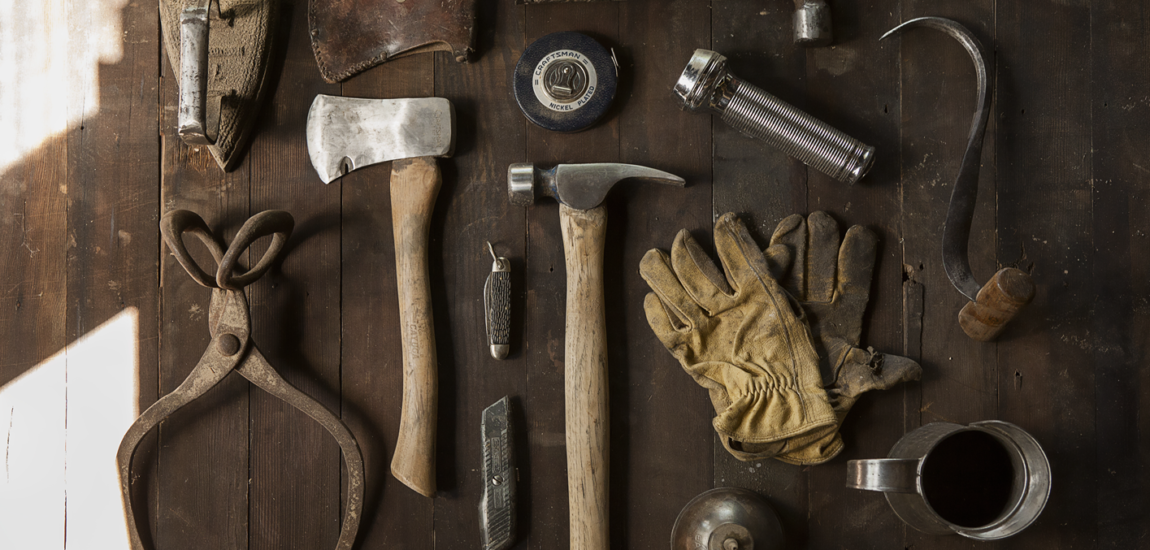 Do you know what it takes to be voted as a "Best Place to Work" through Glassdoor? Lisa Holden, Employer Communications Manager at Glassdoor, was a recent guest on a popular Podcast, and she spoke about the list that's generated by Glassdoor and the importance of employee voice and employer brand among the winners.
By now you've probably heard the buzzword "employer brand" and read an article, a LinkedIn post, or something regarding the weight it carries for any company. Employer Brand is much more than just a buzzword. In today's competitive job market, it's a differentiator among companies. As companies fight for quality talent, there is one thing that candidates can't overlook – reputation. What's the word on the street? That is your brand, your reputation.
As stated in a blog post by Recruiting.com, "The war for talent is intensifying. So if your company wants to keep its positions filled, you need to have a strategic advantage. Otherwise, what's stopping your prospective and current employees from working for your competitors instead? By developing and marketing your employment brand, you can ensure job-seekers know why they should work for you."
"If your company wants to keep its positions filled, you need to have a strategic advantage. Otherwise, what's stopping your prospective and current employees from working for your competitors instead?"
One way to build your company brand is by focusing on becoming a "Best Place to Work" and as Lisa Holden discussed, it's not about being a big company, being in tech, or having extravagant perks for your employees. It's about focusing on being the best you can be by creating and strengthening your brand.
3 Main Areas Glassdoor Users Consider When Looking at Companies:
Clear Path for Advancement – does the company make it clear what you're doing now and what you could be doing in the future?
Transparent Leadership – is the organization clear on communicating where the company is going, what success looks like, and what problems exist and how they are solving them?
Unique Culture that Aligns with their Mission – is the company walking the walk?
But getting noticed by Glassdoor and potential talent in the job market is not just about the number of reviews you have—people look at the actual content of the reviews, and the consistency and patterns within the feedback. This is where your brand image comes in. Lisa Holden points out 3 simple tips to help any company improve their brand and therefore their ranking on the coveted "best place to work" list.
3 Ways to Increase Your Ranking and Improve Your Brand:
Encourage employee feedback.
Evaluate data over the last year and take action – engage with feedback internally by voicing your follow up actions with your employees. Let them know their voices are being heard and solutions are coming.
Engage externally by replying to the reviews online – it's not just about the person leaving the review but everyone else who will read that review.

62% of Glassdoor users said their perception of a company improves after seeing an employer respond to a review.
90% of users said they value the opinion of a company and it's important to work for a company that embraces transparency.
At TSG, we strive to engage our employees and welcome their feedback, whether the feedback is anonymous or direct. We've implemented an internal electronic suggestion box and work tirelessly to provide feedback on our Glassdoor reviews. We foster an open-door policy and encourage our people to speak up. We're not perfect, but we are flexible and open to growth opportunities.
At the end of the day, being a Best Place To Work is about the Employee Experience: culture, leadership and management, transparency and communication, and collaborative teams.
What's the word on the street about YOUR company?
About the Author
Paola is a Talent Acquisition Manager in San Francisco, CA. She started her career with TSG in Raleigh, NC as a Technical Recruiter after graduating from Virginia Tech in 2013. Paola moved to California in 2015 and has been assisting the Talent Acquisition Team with West Coast hiring efforts for the past 2 years. Her favorite thing about her role is having a direct impact on TSG's growth by hiring talent and spending time on campus connecting with students. Outside of work, she loves to spend time exploring San Francisco.