Celebrating Women's History Month
with a special message
Publish Date
February 22, 2023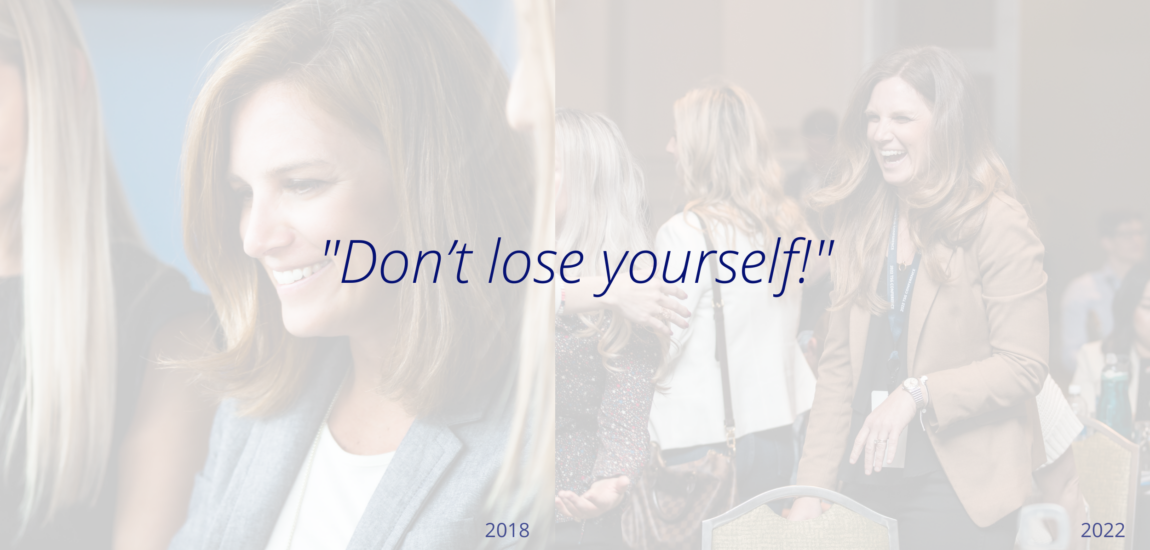 special message from Missy McCormick, Sr. Director of People Strategy

This is the advice that Missy McCormick, Sr. Director of People Strategy, is giving her nine-year-old daughter this Women's History Month. As a mother of two and a veteran leader here at The Select Group, Missy speaks to the month ahead, stepping into her own as a female leader, and advice for cutting the noise on a journey to self-discovery.

This year's Women's History Month (WHM) theme is "Celebrating Women Who Tell Our Stories,"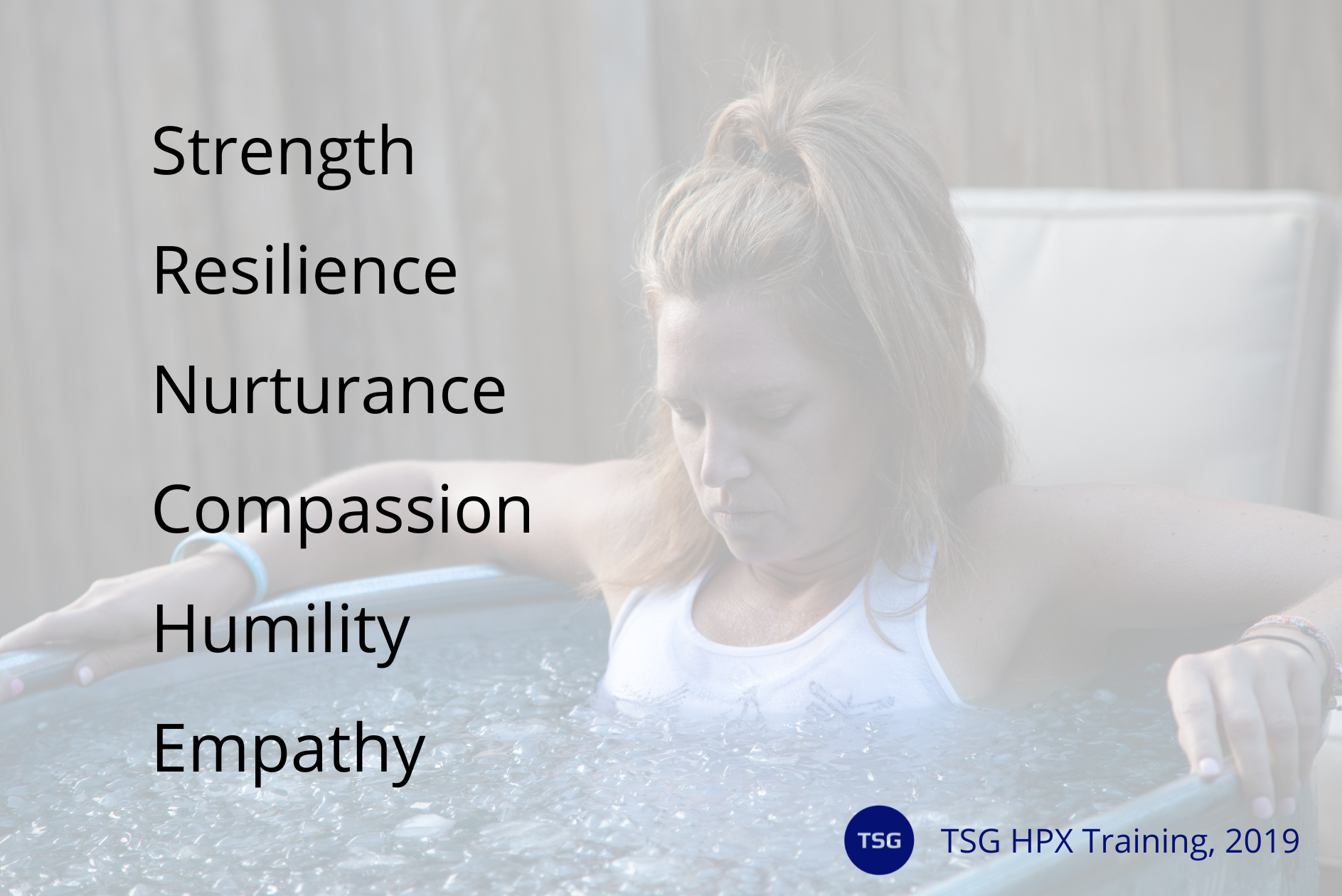 and I truly believe in connection through storytelling and that we have so much to learn from each other. I have loved learning about women's stories since I was a little girl. Growing up, I looked to many women in my own life as role models, such as my mom, grandmother, sister, and aunts, as well as other strong leaders, such as Oprah Winfrey, Maya Angelou, Princess Diana, and Ruth Bader Ginsburg. I have always been inspired by the stories and traits that are most important to me: strength, resilience, nurturance, compassion, humility, and empathy.
Connection through storytelling is powerful. In celebration of WHM this year, I will be attending a fireside chat hosted by Women's Connection Network, one of our Employee Resource Groups. I'm looking forward to hearing from our female leaders and diving into their stories and paths to success. I'm grateful to work for a company that goes above and beyond in recognizing influential employees, clients, and consultants. We all have a lot to share, and everyone's story matters.
I realized early on in my career that listening to others' stories and building relationships is at the heart of a successful business, career, and personal journey. Starting as a recruiter at TSG, I jumped on every opportunity to build a connection with our consultants. Whether it was going to grab coffee, lunch, or simply taking a few minutes to catch up on work or life, the conversation mattered; I was always learning from them. Ranging in roles from Project Managers to Solution Architects, they taught me about their scope of work, technologies and methodologies, and what truly motivated them to show up as their best every day. They didn't know it at the time, but they were offering business acumen and inspiration that have shaped me into who I am today.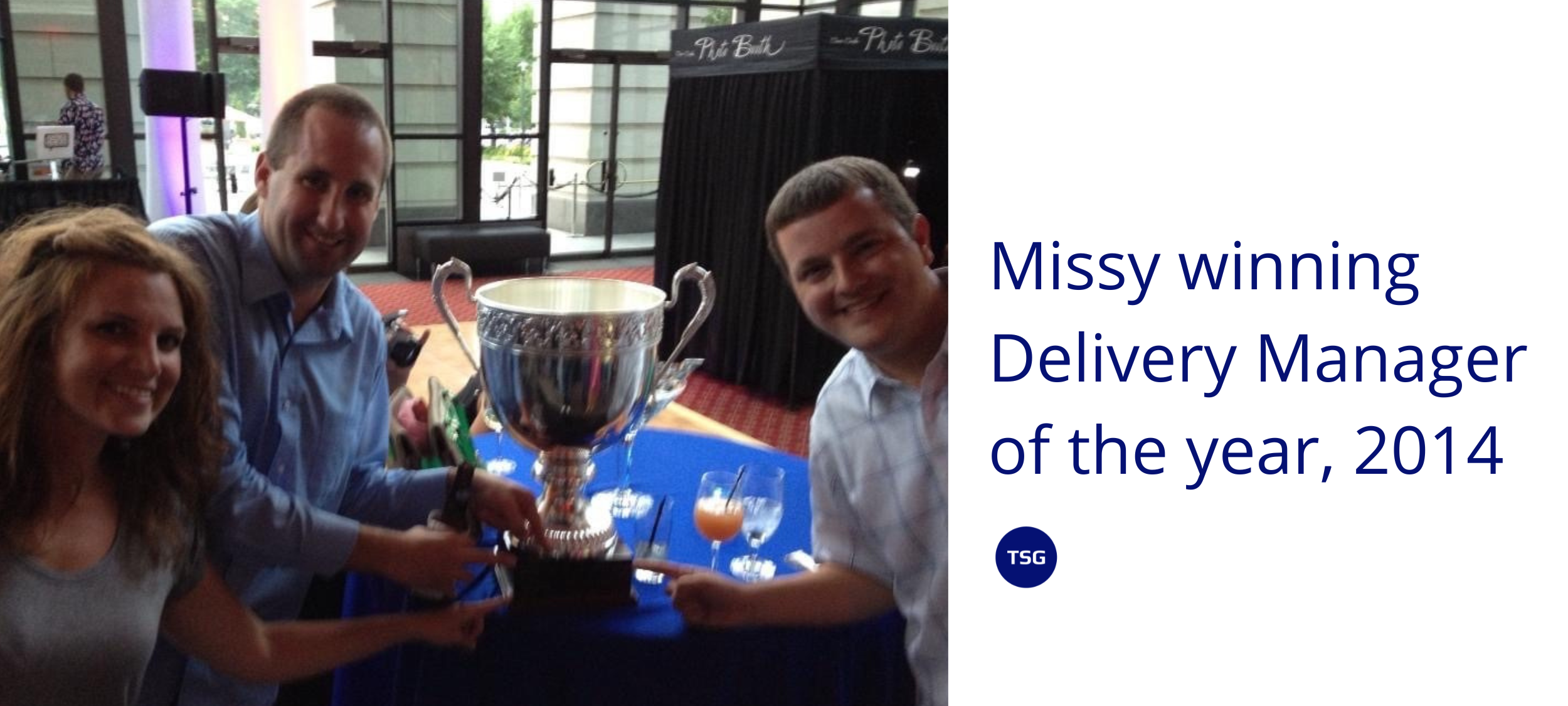 As my career moved into leadership, I am truly thankful for my incredible managers, sponsors, and mentors that invested in me and supported me along this journey. I experienced some ups and downs, and although I was feeling motivated and driven in my leadership role, I couldn't help but feel lonely at times, too. I was one of the only female leaders at TSG at the time, and I was a new mother, which brought its own challenges into the workplace.
It was during these days that I realized there was an opportunity for a more inclusive environment for working parents. I wanted TSG to be a place where people could have a career and a family, if that is what they chose. I quickly learned that TSG could be doing more to create spaces and environments that foster a sense of community, support, and connection.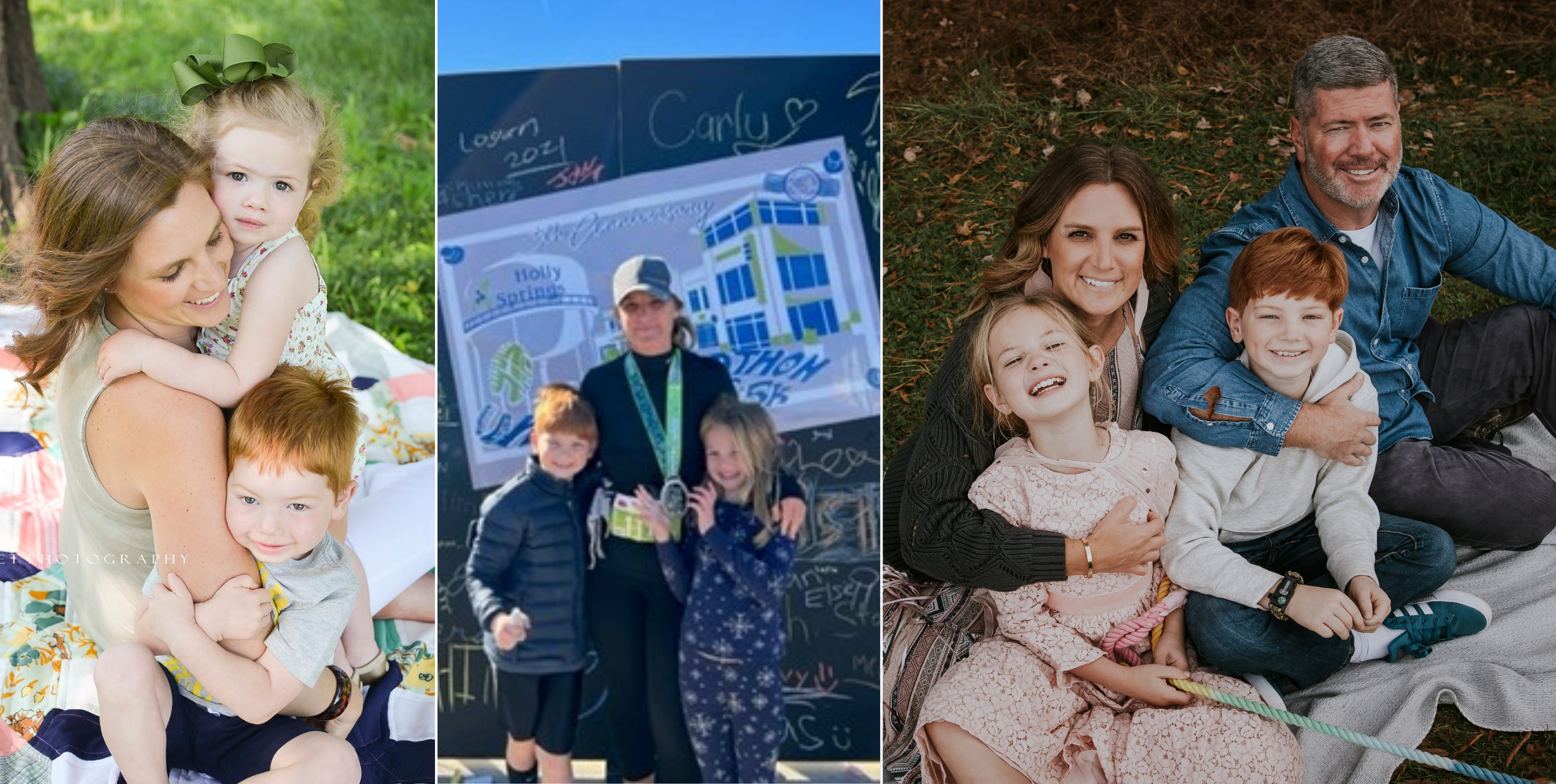 With the support of our Executive team, we have since invested in opportunities where people can connect and feel supported in both their work and family life. Through our Women in Business program, Employee Resource Groups, Diversity, Equity, and Inclusion Committee, Culture Committee, and coaching opportunities, we truly offer a place for relationship building and connection. We learn the best from each other, and that's why we decided to expand these opportunities outside of our internal community as well.
Inspired from our Women in Business offering,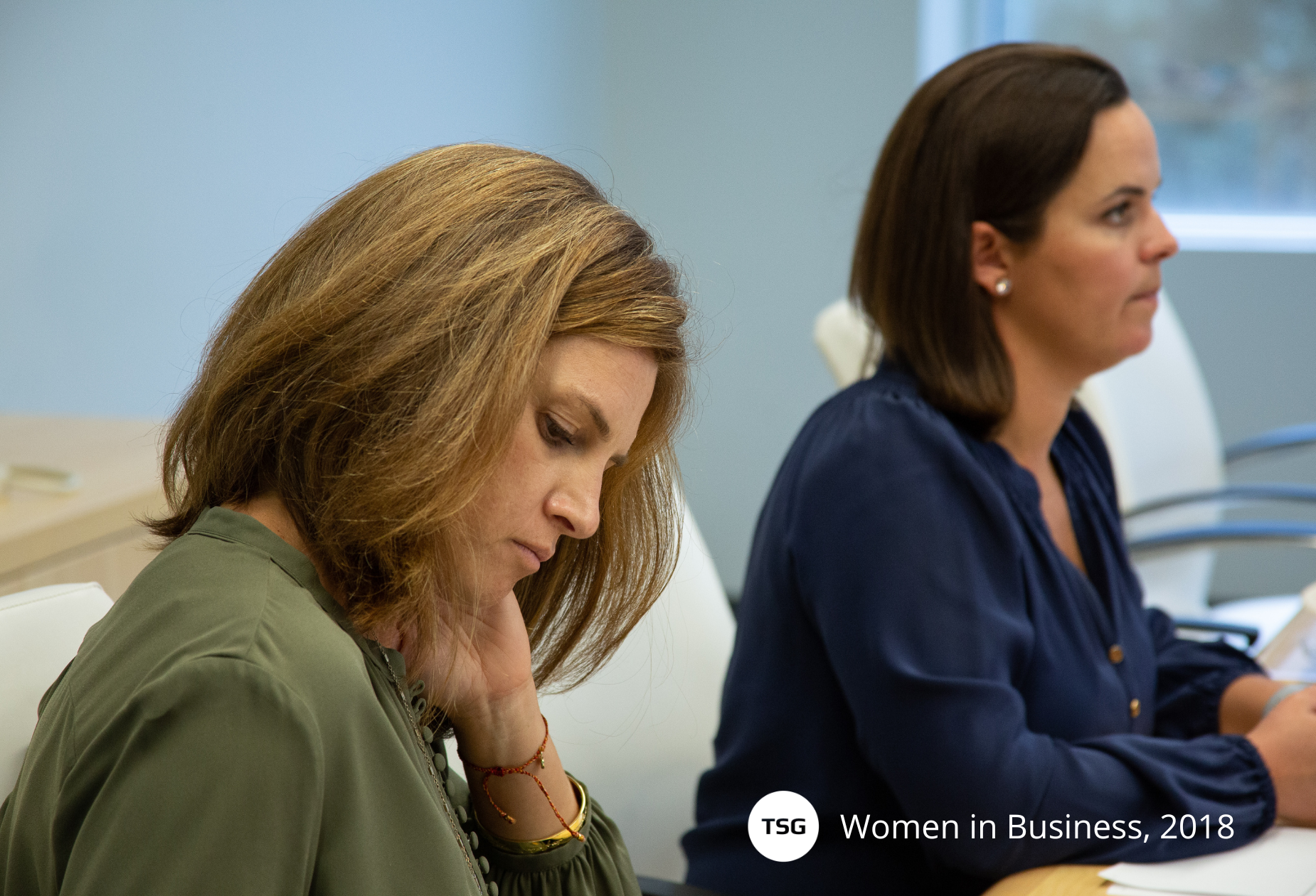 we created a Women in Technology program for our consultant community. This offers a platform for women to connect and hear stories from female leaders in technology. We build networks, connect people within different companies, and help promote other mentorship opportunities. We are all leaders in our own way, so offering the space to learn and grow from each other is so valuable.
When I think about helping others step into their own, I consider authenticity, courage, flexibility, compassion, and humility as key pieces. Leadership can mean so many different things, but these values stand among them all. Sure, I can lead projects, be a visionary, and provide solutions, but how I do it is what truly matters. Where I have found my greatest strength is in courage. Having the courage to ask why we do things a specific way or why we can't do something another way is what empowers change and encourages solutions for our company and employees.


On a more personal level, leadership means making sure the people around me can share their ideas, elevate their voices, and receive credit where credit is due. I strive to lead authentically by being human and owning my mistakes. I want to be humble and know that I don't need to speak first or come up with the winning idea – usually the best ideas and solutions come from my team! I also believe in servant leadership, leading with compassion and flexibility. When I sit down with someone on my team or in the company, I know that individual is a person who has priorities in life that are competing with TSG daily. I want to dig in to understand how I can serve and support them so that they can see success in their job and life.
If you let the day-to-day get in the way, there's no time to truly listen and know how to bring the most value to the company and to my coworkers, friends, and family. It wasn't until later in my career that I stopped listening to the noise asked myself, "What do my people value in me, and what do I value in myself?"
This question and answer is different for every person, but if I had any words of advice for answers I've gained over the years, I would say:
Play to your strengths
Use your authenticity
Know there is more than one way to lead
Make time to connect – you will gain knowledge, a mentor, a friend or a sponsor
Always be a student and stay curious
Trust yourself
Speak up
Find yourself and tap into your superpowers
Richard Branson once said, "If someone offers you an amazing opportunity and you're not sure you can do it, say yes – then learn how to do it later." I've had that in front of me for the past 12+ years of my career. I hope these words empower you like they did me.
Happy Women's History Month, everyone. There's a leader inside of you, and your story matters.