Network Your Way Through the Holidays
Publish Date
December 17, 2019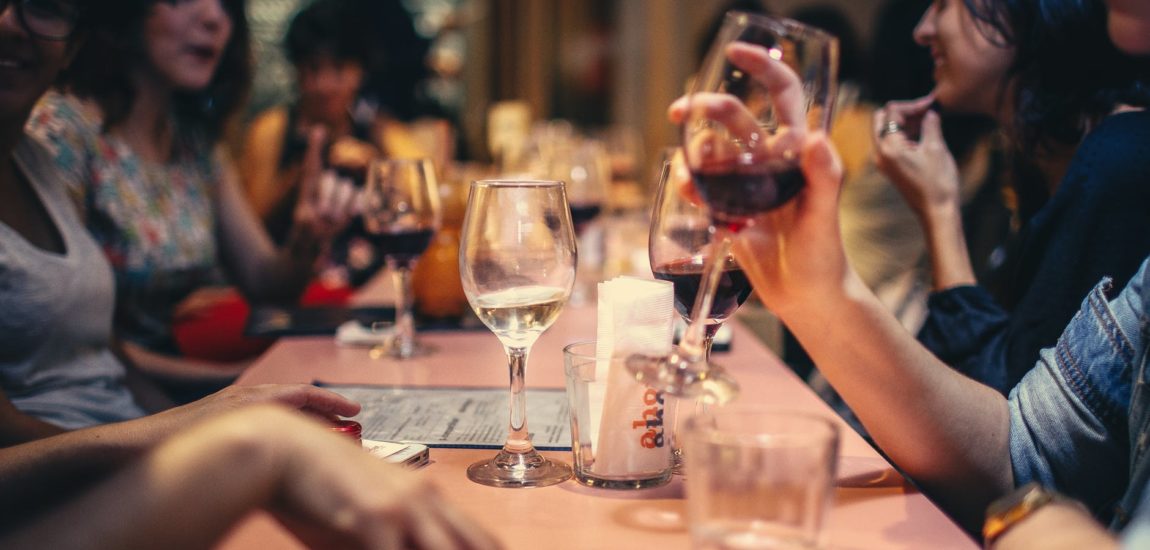 For many, the holidays are a chance to unplug from work responsibilities. But for those aiming to advance their career in the near future, it's a great opportunity to forge new connections and explore relationships with those you already know.
This year, leverage these unique networking opportunities offered by the holiday season!
The Joy of Networking
As the holidays ramp up, so do our number of RSVPs. These special occasions may include family gatherings, company celebrations, fundraiser events, or casual outings with friends. This year, be sure to have your personal elevator pitch and other talking points prepared so you're not fumbling over that all-too-common question: "So…what do you do?"
Your answer to this question may vary based on your audience. Let's dig deeper by exploring some common scenarios.
The Occasion: Company Holiday Party
The Strategy: Relate your role to internal departments & outside companies
Company celebrations are a great opportunity to explore relationships with your fellow colleagues in a relaxed environment. While it's tempting to party with your close teammates, this is a fantastic opportunity to build relationships outside of your department. Make it a goal to form at least one valuable connection with someone you don't typically work with.
Since you're within the same company, you'll be able to get away with a certain amount of industry jargon. However, don't assume too much knowledge, as your coworker still may not know much about your job function. Try to relate your role to theirs. For example, if you're an email developer talking to someone in the sales department, going into complex detail about HTML coding probably won't be very relevant or interesting. Instead, explain how you design emails to help bring in sales leads. This showcases your value in a way they can relate to.
The same goes for any "plus one" invites you may receive. If you're attending an outside company's holiday party, you'll have an extra question to answer: "What does your company do?" Again, try to relate it back to their own place of business. If you're a software engineer who develops business applications, for example, ask about what sorts of programs their company relies on. Pro tip: Get some intel from whoever invited you before arriving.
The Occasion: Family Dinner
The Strategy: Focus on long-term goals and current challenges
Okay, so you may have a few more activities planned than just dinner, but what matters here is the context. These are people who care about you, and you likely have some catching up to do. They'll likely ask which company you're at, whether you like working there, how it's going, and so on. Be prepared to talk less about your specific job duties and more about your current challenges and goals for the future.
Family members can be great resources for introductions and future job opportunities, so try to shift this into more of a "five-year plan" conversation, especially if you're looking to move on from your current role. If this is the case, don't just complain about your current job; maintain your professional stature by knowing what you want to be doing.
In addition, if you're facing a specific challenge, approach a trustworthy family member about it. They'll be flattered that you asked for their input and may have valuable advice to offer from their own unique experience. You can also get the ball rolling by asking fun, insightful questions like, "What's the strangest way you ever landed a job?"
The Occasion: Professional, External Event
The Strategy: Have your quick pitch & short-term schedule ready
The above scenarios involve people you're familiar with, and you probably have a good sense of how to approach a business-focused conversation with them. In the case of an event outside of your family and work, however, the waters can be a bit murkier. This might be a volunteer opportunity, a private fundraiser, or a holiday party hosted by a local club, business, or networking group.
In these cases, attendees are more likely to be affiliated with different companies or industries and less likely to know others in the room. Because of this, it's good to have your "quick pitch" ready: one sentence to explain what your company does, and one sentence to explain what your role is. The key here is to set up a) your company's main goal and b) how you support that goal. You don't just want to give your job title; you want to show how your job function provides value.
Be prepared to discuss your holiday plans, as this is a common 'small talk' topic around this time of year. If you're traveling, great! That's an easy (but obvious) answer. Think of this as an opportunity to work your career aspirations into the conversation:
Let them know if you're capitalizing on PTO and holidays to earn a new certification, take a class, or send job applications
Mention any New Year's resolutions you're creating
Share any other networking events you're attending
The end of the year often sparks a sensation of opportunity, so take advantage of this when discussing your plans.
The Occasion: Night Out with Friends
The Strategy: Relax!
Don't forget to take time for yourself this holiday season. Unwinding is crucial for work-life balance, so have some fun!
…but bring a few business cards, just in case.
Final Tips & Resources
Make sure your LinkedIn profile is updated! New connections are likely to look you up, so be sure you're making a good first impression in person and online.
Brush up on networking best practices before you head out. Even if you're experienced with networking events, it can help your focus and reduce nerves to have a brief refresher.
New to an area, or just looking to expand your network? Google your city name + holiday networking to easily find upcoming events, or head over to Meetup, Facebook events, your local subreddit or Eventbrite.