Impacting Lives through
Corporate Social Responsibility
Publish Date
May 19, 2021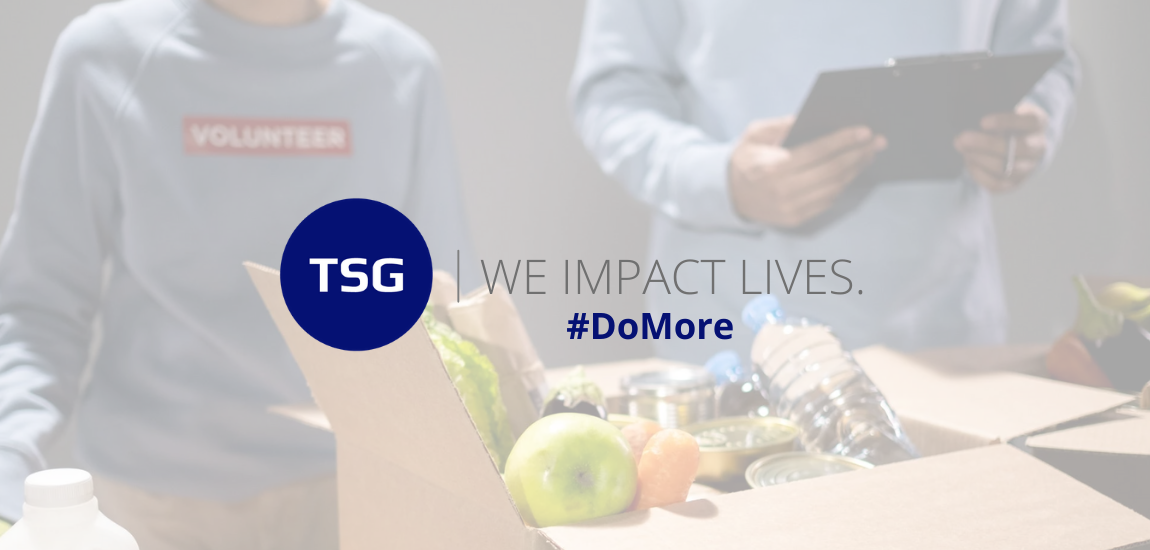 The Select Group (TSG), a technical services firm, recently announced the launch of its Corporate Social Responsibility (CSR) program, which supports the company's mission to Impact Lives, One Positive Experience at a Time. This mission encourages an inclusive future that benefits TSG's employees, customers, and its communities by reinforcing the company's core value of Service.
"The impact that our employees make on their communities through contributions of time and resources is the core of Corporate Social Responsibility. We truly believe that we can impact the greater good in and out of the office," said Leigh Wallace Dodd, Manager of Workforce Development and leader of the company's CSR program.
While community giving and volunteerism are not new to The Select Group, the fast-growing company is excited to have a defined program for its employees to leverage when making philanthropic efforts. The 2021 giving campaign theme of "#DoMore" serves as a call-to-action for team members to utilize the new program's main tenets for giving: Corporate Partnerships, Dollars for Doers, Matching Gifts, and Community Service.
Community Partnerships
TSG has launched partnerships with Destination: Home, the Thurgood Marshall Scholarship Fund, and Hire Heroes USA. Each organization's values and focus areas align with TSG's own commitments for creating positive impacts to the greater communities TSG operates in.
Corporate Giving Programs
As an employer of choice for hundreds of internal team members across the U.S and Canada, TSG also commits to supporting employees who volunteer in their community and make financial contributions to charitable organizations through new programs like Dollars for Doers and a Matching Gifts campaign. Dollars for Doers provides financial contributions based on employee service hours, and the Matching Gifts campaign will provide a 1:1 financial match to qualified organizations across the U.S. and Canada.
Additionally, The Select Group will continue providing a community service holiday for employees that contribute at least 8 hours of community service during a calendar year.
To learn more about The Select Group's Corporate Social Responsibility program, click here, or contact Leigh Wallace Dodd for more information.