A message from our CEO on racial injustice
Author
George Karakostantis
Publish Date
June 1, 2020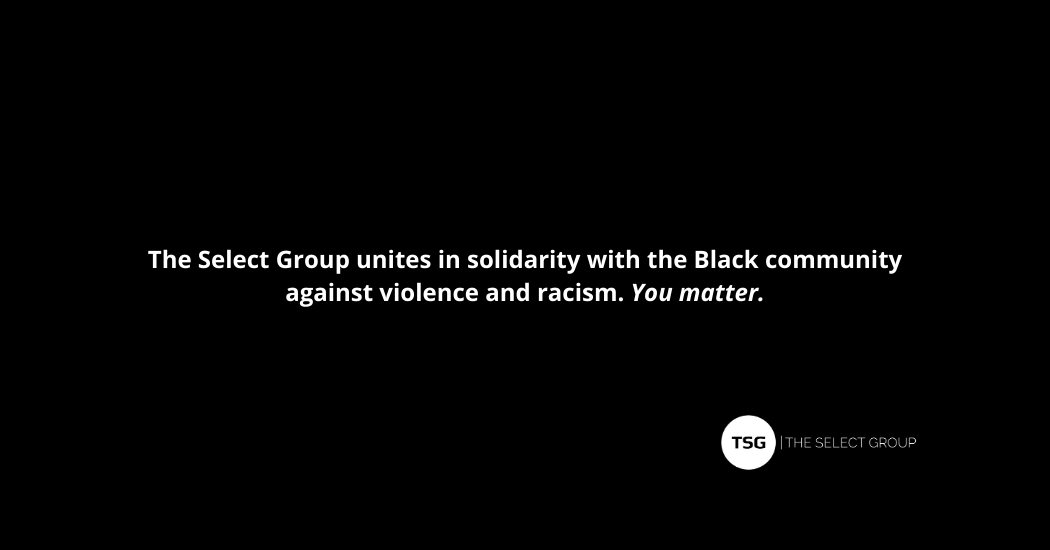 With the protests and social unrest taking place in cities across the United States this past weekend, myself and TSG's Executive Leadership Team feel compelled to speak out on this issue to our employees, consultants, and extended TSG communities.
As a white man, I can't pretend to understand what others are feeling and the discrimination the Black community has experienced and continues to experience; but I know this is true: TSG believes in equality and justice for all. The Select Group unites in solidarity with the Black community against violence and racism. You matter.
We must continue to educate ourselves on the struggles and injustices of Black Americans. Take action by being an ally and advocate for people of color and stand up to oppression.
If you are hurting, outraged, or feeling scared right now, I want to hear from you. I've created an outlet where you can share your feelings or thoughts anonymously on this situation. Sometimes just knowing your voice will be heard can help ease us through these heavy situations. Know that I will be reading every response and appreciate the feedback you are willing to give.
"Our lives begin to end the day we become silent about things that matter." – Dr. Martin Luther King, Jr.
Be safe and be well,
George Karakostantis
Chief Executive Officer – The Select Group