Winning On and Off the Field | presented by The Select Group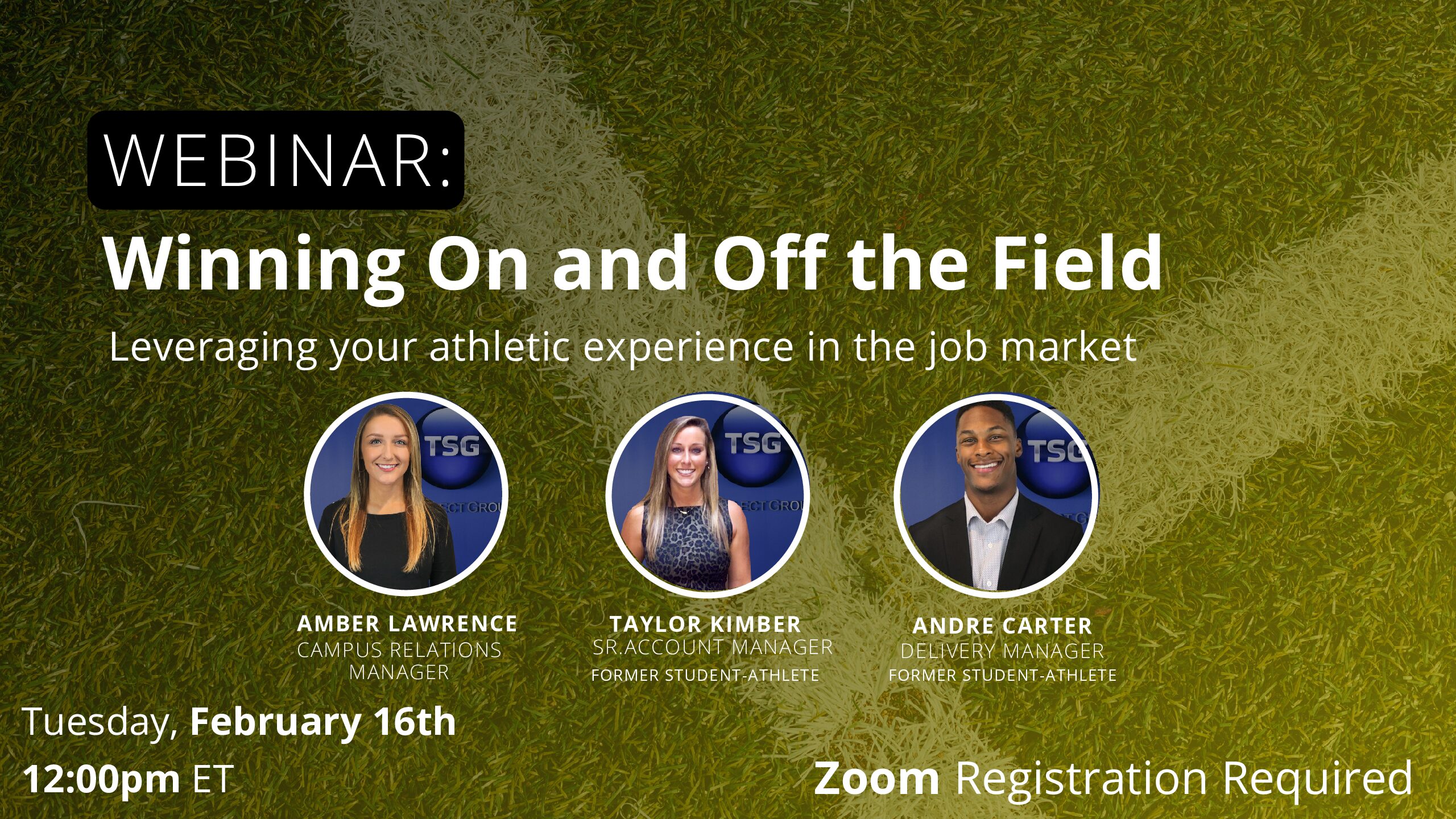 Event Information
This spring, The Select Group's Campus Relations Manager, Amber Lawrence, will host a series of webinars focused on career and personal development. Our upcoming event, Winning On and Off the Field, will feature former student-athletes and current TSGers Andre Carter and Taylor Kimber. Join us as we discuss how student-athletes can leverage their experience to sell themselves on a resume and in an interview.
Overview
With the demanding schedule that student-athletes have, it can be hard to get internship or work experience like other students, but it doesn't mean you're graduating without valuable skills that will help you land a job. Hear from former student-athletes about how their experience with athletics prepared them for success in corporate America.
Key Takeaways
Tips for how to leverage athletic experience on a resume and in an interview
Transferable skills learned from athletics
The transition from athlete to career
Advice and guidance from former student-athletes
Intended Audience
Current and Former Student-Athletes
The webinar will take place on Tuesday, February 16 from 12-1 pm ET. You must register in advance to join this session. After registering, you will receive a confirmation email containing information about joining the webinar.