Word Smatter: Introducing, demystifying, and using semantics to better understand testers and testing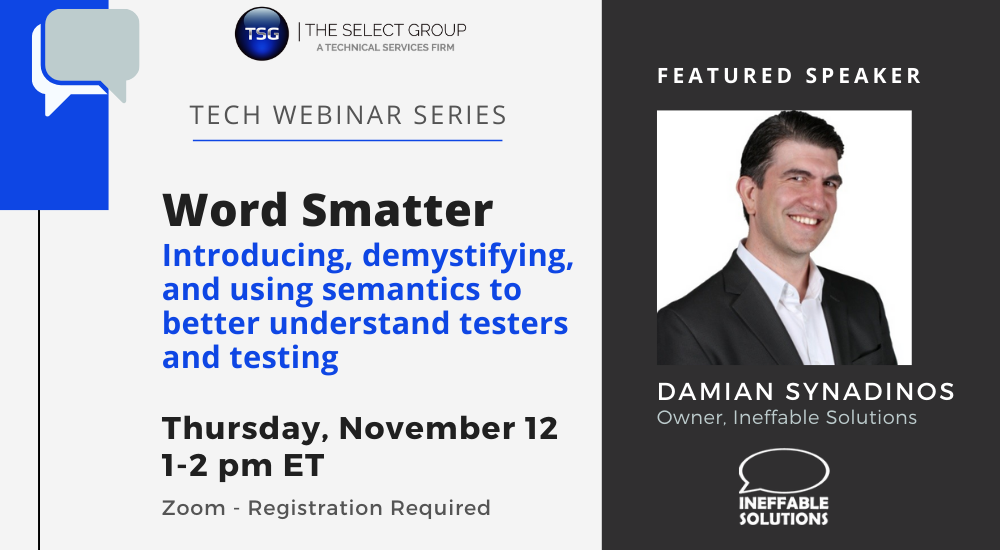 Event Information
You're invited to join the next event of our technical webinar series, Word Smatter: Introducing, demystifying, and using semantics to better understand testers and testing. Hosted by Damian Synadinos, this webinar will explore a deeper understanding and appreciation of semantic discussions in relation to testing.
Overview
"Testers [do|don't] (help) [prevent|detect] problems."
Throughout Damian's career, he's encountered many variations of this phrase and discussed the underlying ideas many times. The phrase uses just a few, small words to express many, big ideas. And so, it can be valuable and critical to understand what each word means individually in order to better understand the ideas they convey collectively.
Semantics is the study of meaning in words. The session begins with a brief and broad overview of semantics, and related ideas, which sets the stage for deep analysis of each individual word and its potential meaning:
Testers – What might this word mean to different people and in different contexts?
Do/Don't – What do normative and descriptive statements have to do with it?
Help – How does the inclusion/exclusion of this word affect the meaning of the phrase?
Prevent/Detect – What does causality and perspective have to do with which word we choose?
Problems – What exactly is the thing that is being prevented or detected?
This session demystifies and promotes semantics, and goes beyond wordplay to introduce critical concepts that have practical impacts on testers, their roles, and their responsibilities.
Key Takeaways:
A deeper understanding and appreciation of semantic discussions
How causality and relativism affect perception
What exactly is testing, quality, and bugs?
The webinar will take place on Thursday, November 12 from 1:00-2:00 p.m. ET. You must register in advance to join this session. After registering, you will receive a confirmation email containing information about joining the meeting.

About Damian Synadinos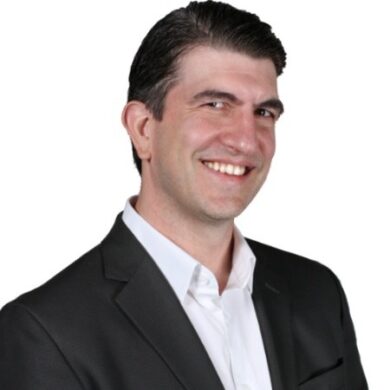 For more than 25 years, Damian helped "build better software and build software better" through testing. Now, through his company, Ineffable Solutions, he helps "build better people."
Damian is an international keynote speaker and trainer, delivering talks and workshops that are focused on fundamental topics and people-skills, based on real-world experience, and supplemented with deep research. His diverse experience spans many roles, industries, and companies, including CompuServe, NetJets, Abercrombie & Fitch, Nationwide Insurance, and Huntington Bank.
Damian also helps organize an annual, regional testing conference, QA or the Highway, has over 10 years of theatrical improv experience, and authored & illustrated a children's book: "Hank and Stella in Something from Nothing".
> Interested in hosting a tech webinar?
Please contact Experience@selectgroup.com and tell us about your topic of interest.