Socializing Cyber Security to Staff & Leadership with Rick Doten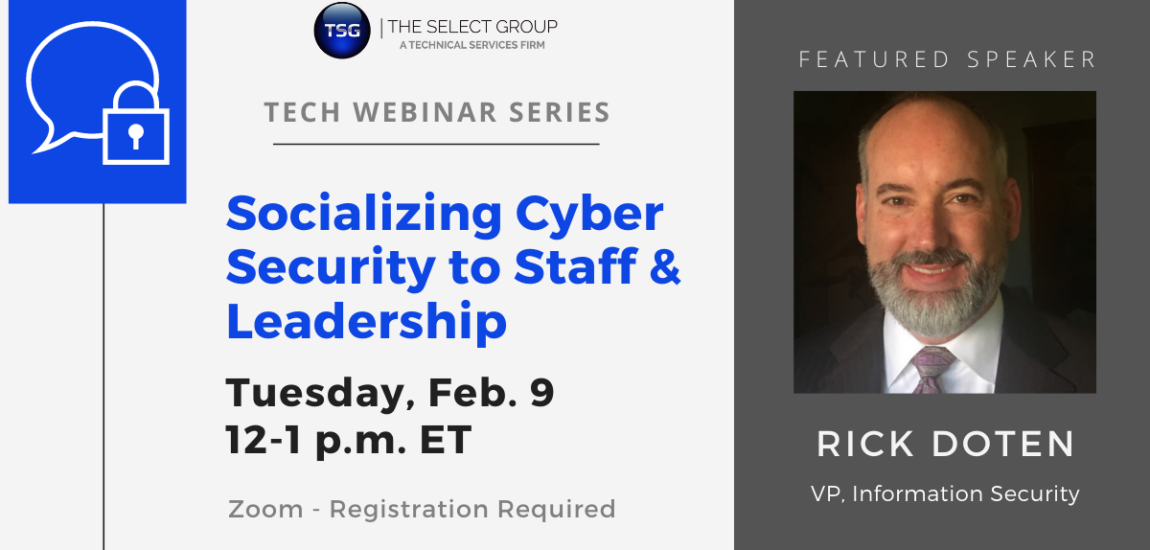 Event Information
You're invited to join the next event of our technical webinar series, Socializing Cyber Security to Staff & Leadership. Featuring speaker Rick Doten, cyber risk management thought leader, this webinar will teach you how to effectively communicate with business leaders to gain backing for IT security.
Overview
Too often, IT security organizations ineffectively communicate with business leaders, the users within the organization, preventing them from gaining support.
To successfully gain backing for IT security, it's important to communicate in a way everyone, from senior business leadership to end users, can process and comprehend. Senior leadership needs to understand their role in IT risk management because ultimately, IT security decisions are business decisions – not technical ones.
Key Takeaways
The key to success is strategic communication. In this session, we'll cover various effective approaches, such as tailoring your message to the goals and concerns of the audience and avoiding overly technical terms.
For senior leadership, 3 simple concepts should be defined and agreed upon to move forward:
What does success look like?
What does failure look like?
How do we measure these?
This also needs to be defined for socialization with the rest of the organization.
This will be an interactive session. There will be plenty of prompts during the session to allow participants to ask questions, provide alternate opinions, and share challenges or successes they've had.
The webinar will take place on Tuesday, February 9 from 12-1 p.m. ET. You must register in advance to join this session. After registering, you will receive a confirmation email containing information about joining the meeting.

> Interested in hosting a tech webinar?
Please contact Experience@selectgroup.com and tell us about your topic of interest.