Inside Look at a Sales Career | presented by The Select Group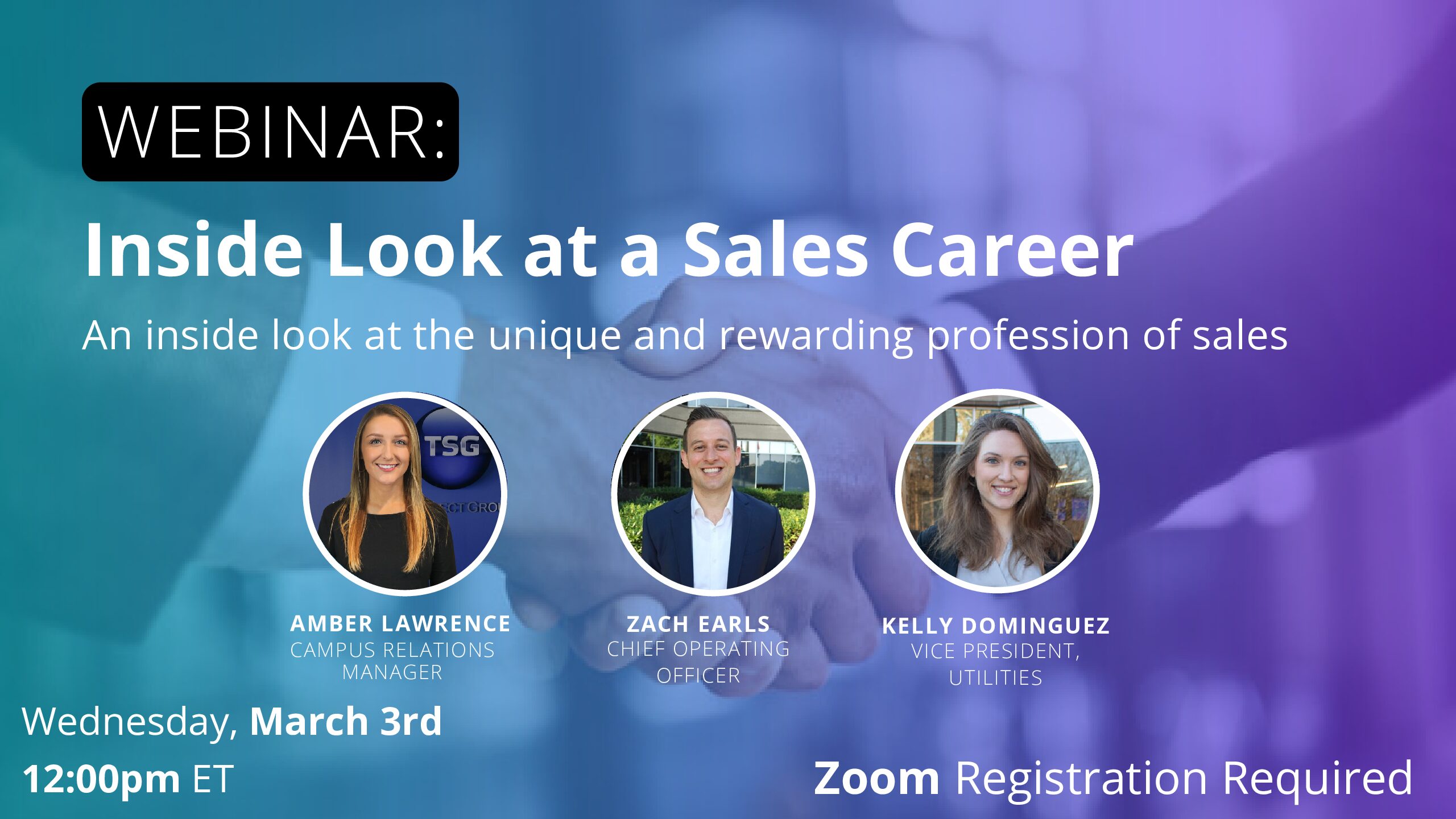 Event Information
This spring, The Select Group's Campus Relations Manager, Amber Lawrence, will host a series of webinars focused on career and personal development. Our upcoming event, Inside Look at a Sales Career, will feature Chief Operating Officer Zach Earls and Vice President Kelly Dominguez. Join us as we debunk the negative connotation around sales, discuss what a sales career is, and look at how COVID has impacted selling.
Overview
Sales can sometimes get a bad rap, but this often misunderstood career path can be truly rewarding. Hear from our own sales leaders about how they got into sales, what selling technical services really is, and how we've seen selling adjust to the pandemic. This career path is one of a kind – let's see if sales is for you!
Key Takeaways
Understand the benefits of a sales career
Compare the new way of virtual selling vs. traditional selling
Gain advice from senior leaders at TSG
Learn about a sales career at TSG
Intended Audience
The webinar will take place on Wednesday, March 3 from 12-1 pm ET. You must register in advance to join this session. After registering, you will receive a confirmation email containing information about joining the webinar.