The Hidden Requirements: A thoughtful and practical look at the importance of emotional requirements in software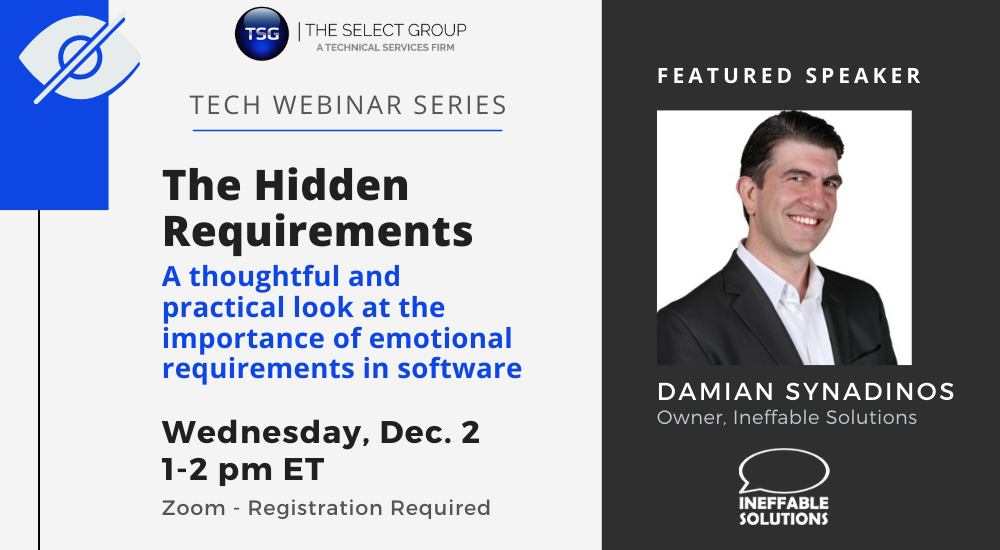 Event Information
You're invited to join the next event of our technical webinar series, The Hidden Requirements: A thoughtful and practical look at the importance of emotional requirements in software. Sometimes, your software checks all the boxes, but it still isn't selling. It's probably because it doesn't make the customer feel the way they want to to feel. In this talk, Damian Synadinos addresses this problem.
Overview
Traditionally, software development has focused on various functional and non-functional requirements (things a system should be or do). While this is important, there has been a lack of focus on emotional requirements (feelings that a system should induce). Why is this important?
Because the way we feel about software is important and should be considered!
A bold claim? Perhaps. And, as with any claim, it should be supported with evidence.  In this presentation, Damian stresses the importance of emotional requirements and supports the claim by providing relevant facts, opinions, statistics, quotations, examples, hypotheticals, and more.  Then, he offers a few practical methods by which to elicit, induce, and test emotional requirements. Placebos will be used as lens to view software and gain insight into emotional requirements.
Join Damian for a thorough and useful exploration of The Hidden Requirements!
Key Takeaways:
Why we make software
What are (emotional) requirements
Ways to get and measure emotional requirements
The webinar will take place on Wednesday, December 2 from 1:00-2:00 p.m. ET. You must register in advance to join this session. After registering, you will receive a confirmation email containing information about joining the meeting.

About Damian Synadinos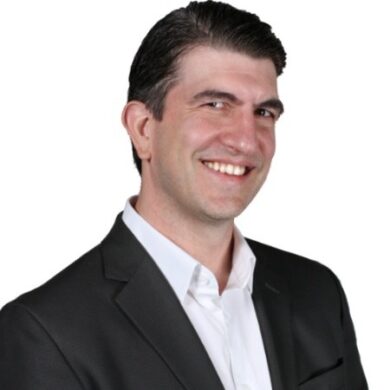 For more than 25 years, Damian helped "build better software and build software better" through testing. Now, through his company, Ineffable Solutions, he helps "build better people."
Damian is an international keynote speaker and trainer, delivering talks and workshops that are focused on fundamental topics and people-skills, based on real-world experience, and supplemented with deep research. His diverse experience spans many roles, industries, and companies, including CompuServe, NetJets, Abercrombie & Fitch, Nationwide Insurance, and Huntington Bank.
Damian also helps organize an annual, regional testing conference, QA or the Highway, has over 10 years of theatrical improv experience, and authored & illustrated a children's book: "Hank and Stella in Something from Nothing".
> Interested in hosting a tech webinar?
Please contact Experience@selectgroup.com and tell us about your topic of interest.