Fundamentals of Data Analytics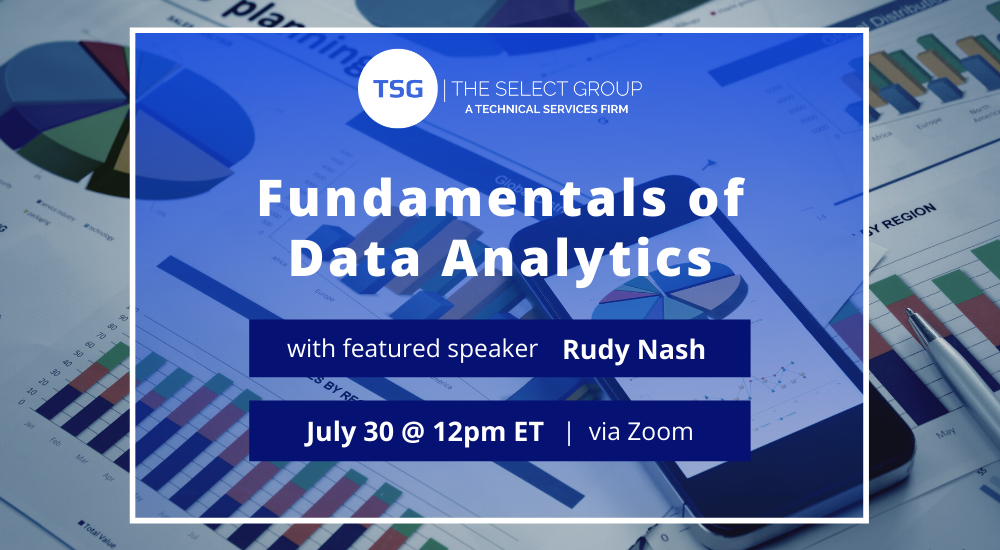 Event Information
Without data analytics, our world would not be where it is today. Businesses rely on data analytics day in and day out to make informative decisions and learn more about their efforts and audiences.
Join Rudy Nash, Air Force veteran and engineering manager, to learn more about the fundamentals of data analytics.
Learning Outcomes:
Defining Data Analytics
Data Proliferation
Data Valuation
Present, Hidden and Dissimilar Data
Machine Learning in Data Analytics
Data Presentation Techniques
The webinar will take place on Friday, July 30 from 12:00 pm – 1:00 pm ET. You must register in advance to join this session. After registering, you will receive a confirmation email containing information about joining the meeting.

Meet Our Speaker
Rudy Nash has over 25 years of experience in software development and delivery of SaaS platforms for various industries including aviation, real estate, retail, healthcare and communications. Rudy is a veteran of the U.S. Air Force and has owned and operated his own SaaS business for over 10 years, creating innovative products that addressed the evolving needs of a "tech-starved" industry. Rudy has recently managed an innovation software development team that created an in-building wireless analytics platform that gives building owners insight into the daily operational aspects of their networks.