Building Your Personal Brand | presented by The Select Group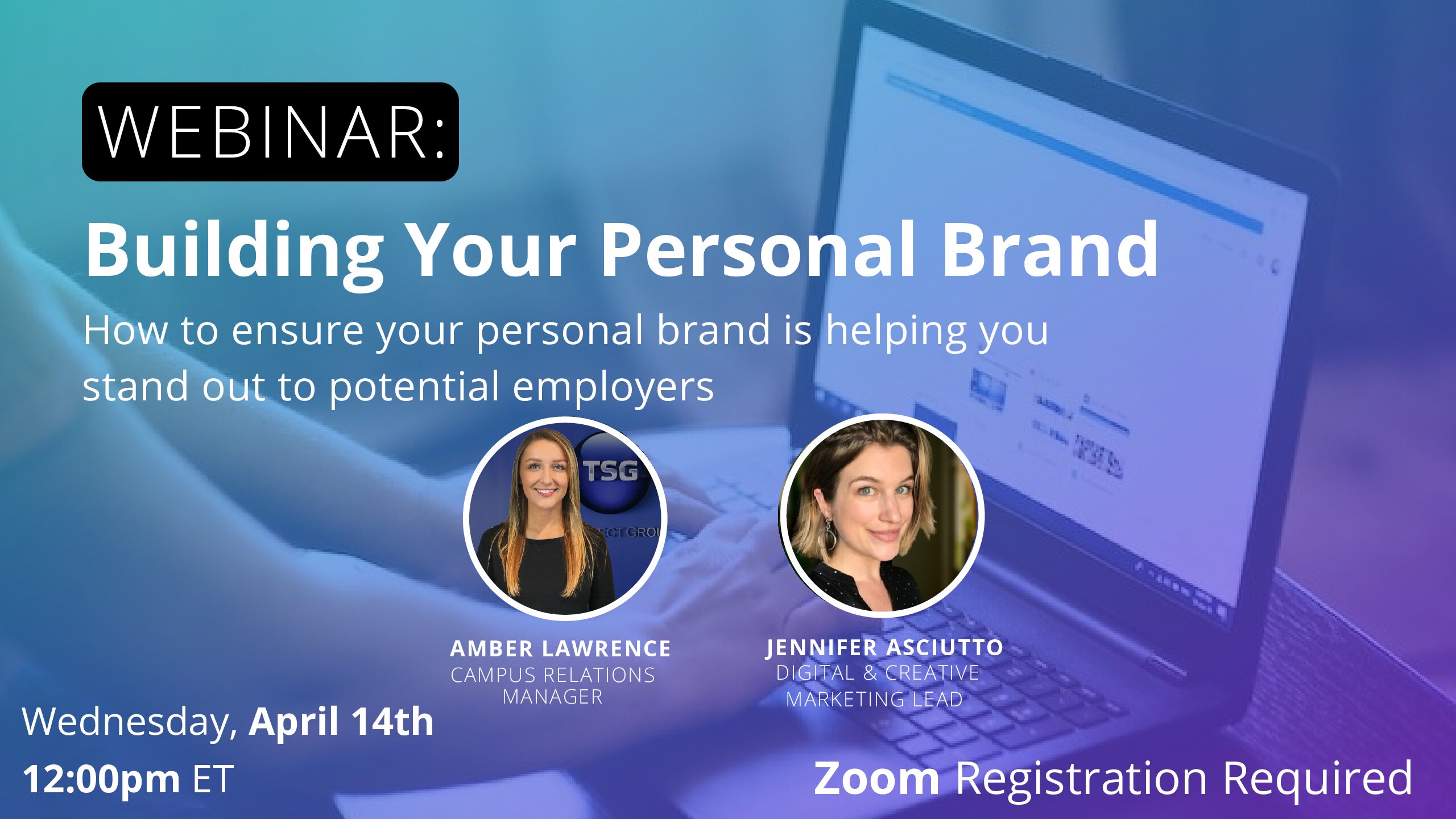 Event Information
This spring, The Select Group's Campus Relations Manager, Amber Lawrence, will host a series of webinars focused on career and personal development. Our upcoming event, Building Your Personal Brand, will feature Digital and Creative Marketing Lead Jennifer Asciutto. Join us as we talk about how to develop a personal brand that aligns with your values, interests, and goals and how personal brands have had to adjust to the pandemic.
Overview
Now more than ever, it's so important to be building a personal brand and online presence to show potential employers the unique value you bring to a role or company. In a world where typical networking isn't possible, how can we be intentional with our brand and continue to connect with others?
Key Takeaways
Understand what personal branding is and why it's important
Best practices for where to start
How to stay connected in a virtual world
Using your brand to stand out to potential employers
Intended Audience
The webinar will take place on Wednesday, April 14 from 12-1 pm ET. You must register in advance to join this session. After registering, you will receive a confirmation email containing information about joining the webinar.