The Automation Firehose: Be Strategic and Tactical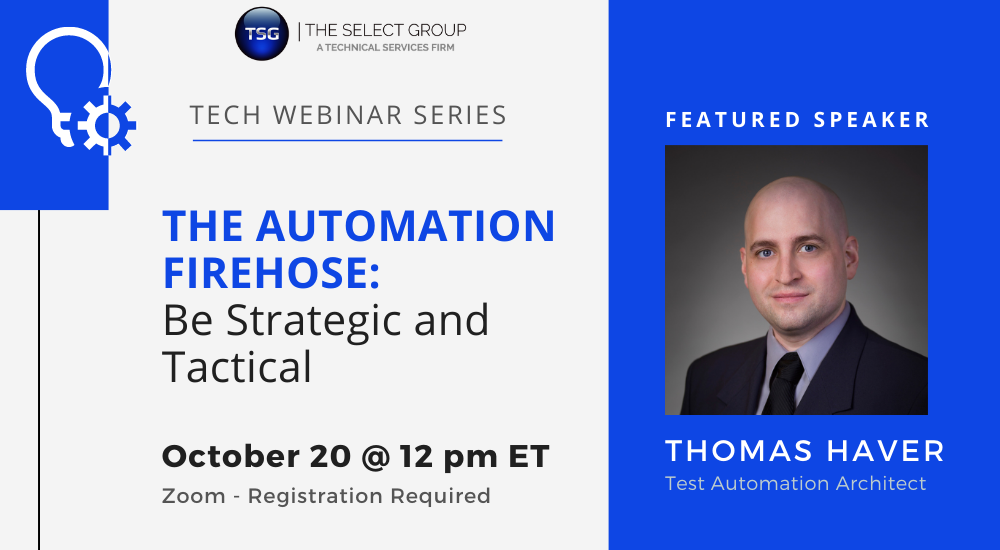 Event Information
You're invited to join the next event of our tech webinar series, The Automation Firehouse: Be Strategic and Tactical. Hosted by Thomas Haver, this webinar will explore the widespread adoption of test automation and the numerous challenges it's led to, ranging from development lifecycle integration to simple scripting strategy.
Overview
Just because a scenario can be automated doesn't mean it should be automated. Teams that adopt automation often rush to automate everything they can — the automation firehose. For those scenarios that should automated, every team must adopt an implementation plan to ensure value is derived from reliable automated test execution. In this session, the audience will learn how to automate both strategically and tactically to maximize the benefits of automation. Entry criteria will be demonstrated for automation in the development lifecycle along with a set of checks to determine automation feasibility & ROI.
The webinar will take place on Tuesday, October 20 at 12 p.m. ET. You must register in advance to join this session. After registering, you will receive a confirmation email containing information about joining the meeting.

About Thomas Haver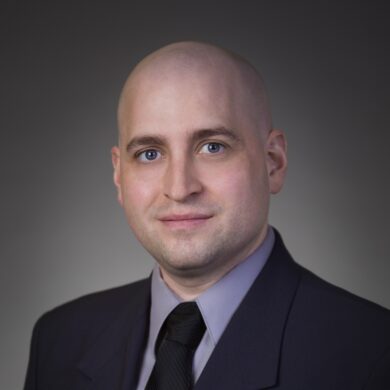 Thomas Haver is presently serving as a Test Automation Architect. He leads a team of testers, ops engineers, and production support analysts in the adoption of DevOps practices. Previously, he led the enterprise automation support of 73 applications at Huntington National Bank that encompassed testing, metrics & reporting, and data management. Thomas has a background in physics & biophysics, with over a decade spent in research science studying fluorescence spectroscopy and microscopy before joining IT.
> Interested in hosting a tech webinar?
Please contact Experience@selectgroup.com and tell us about your topic of interest.
Event Date
October 20, 2020, 12:00 PM - 1:00 PM