Going above and beyond to impact lives at work and in the line of duty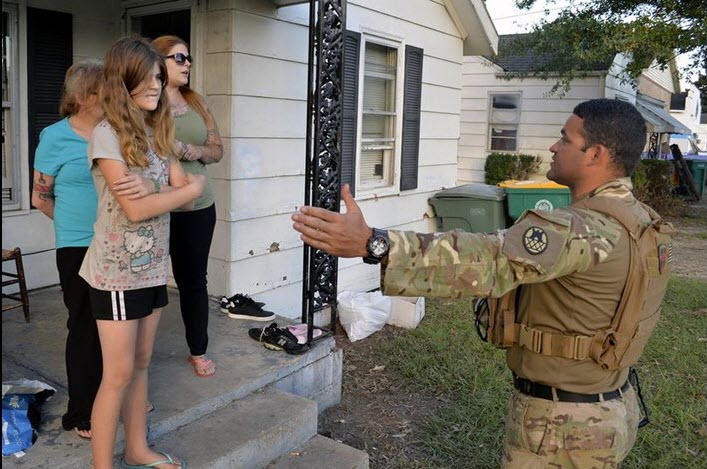 Days before Madison Scott's 13th birthday, Hurricane Matthew struck North Carolina bringing dreadful floods and winds to the city of Lumberton. A Category 5 hurricane is not the way you want to begin your teenage years. However, for Madison, this was the reality of the situation, as she anticipated a lack of celebration due to the storm. That was until she met Sergeant Francisco "Josh" Hernandez of the North Carolina National Guard and his team.
Josh Hernandez, a Delivery Manager at The Select Group on our National Delivery Team, and his team first met the Scott family while supporting local law enforcement officers and patrolling the area earlier that week during the storm. It was there they learned of Madison's birthday during the significant floods beginning to take place in Lumberton, N.C.
Hernandez recalled Madison saying, "The worst thing about today is that it's my 13th birthday." Instantly, all four of them agreed there was no way a girl entering her teens should have to spend her birthday like this.
After hearing the news, Hernandez and his team unanimously decided to go back to Madison's house and turn her week around. With the help of local merchants, the USO-NC, and North Carolina Air Patrol, they were able to surprise Madison with cake, gifts, and a birthday she'll never forget. Madison's mom was at a loss for words, saying, "she didn't expect such a lovely surprise."
Madison now has a birthday she will always remember. She said, "It made me happy and made me feel special too."
Josh Hernandez continues to impact the lives of those around him, not only as a Sergeant in the N.C. National Guard but towards many of his teammates here at The Select Group. We are truly thankful to have Josh as a part of The Select Group family and for his service to our Country.
Check out WCNC's coverage of the story here: http://www.wcnc.com/news/local/soldiers-surprise-13-yr-old-girl-celebrate-birthday-in-midst-of-nc-flooding/339195120