Recruiter provides a sense of community for consultants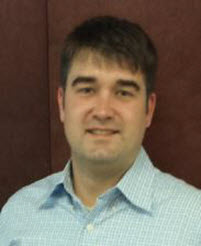 Moving to a new company is a huge leap in life and can be a big transition. Trying to explore a new setting filled with people you've never met in a new location may cause an uneasiness to overcome even the most gregarious and friendly personalities. This is precisely the way five consultants through The Select Group were feeling during their first couple days on the job.
Andrew Lumley, a Delivery Manager at our Greensboro branch, saw opportunity in this situation. All five of his consultants were new to the area, didn't know each other or much about their new home. After asking how his consultants like to enjoy their weekends, he learned they all usually just stayed at home. (The standard TSG practice of engaging with consultants is something Lumley has always excelled at). Once Andrew found this out, he leapt into action. He wanted a way for them to build community amongst each other, and sensed an opportunity to provide a positive experience for them while they were continuing to adapt.
December of 2015, Andrew asked all five of his consultants if they'd be interested in hanging out on a Saturday afternoon to play pool and ping pong. The five agreed and were joined by Andrew and a co-worker. They enjoyed good pizza, a couple of cold ones, and a night of good laughs.
At the time, it was unclear of how much of an impact Andrew made for these 5 guys. He didn't only introduce each of them to four new supports, he created strong friendships that have continued to this day. Some of the fellows went on to become roommates and all of them, including Andrew, continue to get together on a monthly basis.
To this day Andrew says, "These guys are friends of mine now, too." At The Select Group, we see the importance and reward of bringing positive experiences to our consultants, clients, and employees. Andrew Lumley is one of our many employees that we are proud to say live out our mission here at TSG, to impact lives one positive experience at a time.