Consultant Spotlight: Lessons from Michelle Barrell, Change Manager
Publish Date
July 22, 2020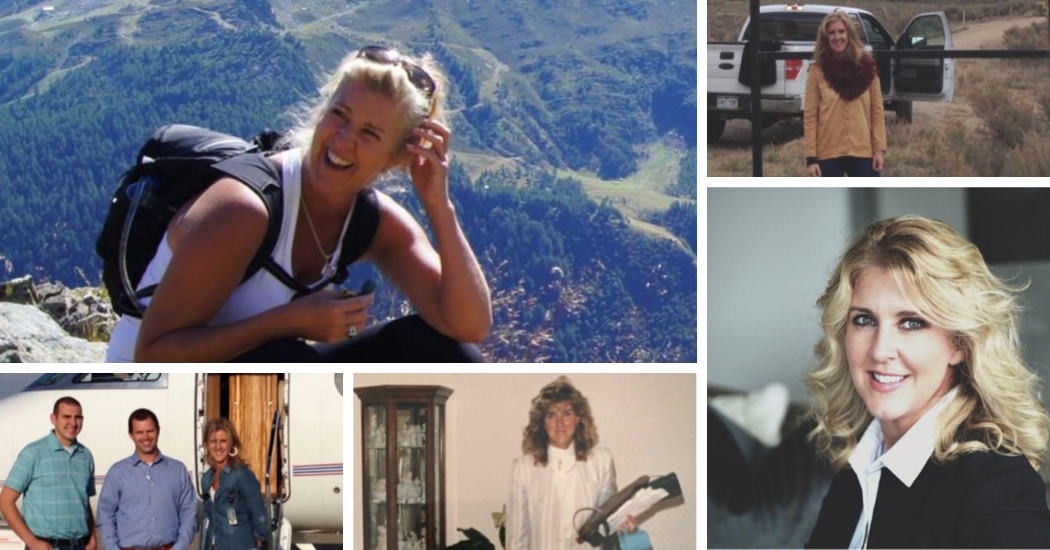 As a girl in small-town Indiana, Michelle Barrell wasn't sure what she wanted to do in life. However, she was surrounded by three strong women growing up, and she knew that no matter what career she pursued, she wanted to be successful.
Michelle was hired by one of the largest oil producers in the country straight out of college from Indiana University. After starting as an HR Generalist, she was quickly promoted into a Labor Relations role – an exciting opportunity for anyone looking to grow their skills in the Human Resources field. The challenge? Michelle was the only woman working with 120 men at three different west Texas gas plants in the late 1980s. As she puts it, "I learned a lot about my career and the dynamics of being a young woman in a male-dominated field."
Throughout her long career working in various HR, organizational development, learning and development, and change management roles – from owning her own business to becoming an independent contractor – Michelle has gained vast insights into the working world. She was kind enough to sit for a virtual interview and share some of those insights with The Select Group.
Lesson 1: You can demand respect in a non-confrontational way
Michelle would fly from Houston to West Texas and New Mexico and drive three hours to the plants she was now supporting in her new role as a young, female Labor Relations Representative. The first thing she noticed upon entering the plant were the posters of naked women on the walls promoting work tools for purchase. She made a mental note, "I got this job, and if I'm going to hang with the boys…this is it." She could tell the general manager giving her a tour of the facility was just as uncomfortable as she was. "I think he had a big aha moment." When she asked to use the restroom, showing his embarrassment, the plant manager explained they didn't have a women's bathroom. Michelle didn't say anything. She decided she would just have to hold it until she reached her hotel room later that evening.
When she showed back up at the plant the next morning, Michelle described the walls as being white and clean. "I could tell he had stayed that night and cleaned the entire building after I left," she said. "There was not a single picture left." The plant manager said he realized that if he were bringing his daughter or granddaughter here, he would have been ashamed. He commented on her demeanor, "I admired the way you reacted. You could have picked up that phone in two seconds and called back to HR and had all of us in a whole bunch of trouble…but you held your head high." He also told her that they had started construction on a separate women's restroom.
It was this experience that taught Michelle an important lesson: You can make a point without verbalizing it. Silence or non-verbal behaviors can be just as powerful, if not more, than getting angry or shouting about an unjust situation. Her advice to young women entering an organization is to "demand respect in a non-confrontational way." Often, they are expecting you to get upset, but "try asking for things in a different way" if you don't initially get the support or results you are looking for.
As for developing the all-important confidence, Michelle said,
"At different points in your career, you have varying degrees of confidence. When you're confident, you're more apt to put work/life boundaries in place. When you're not confident, is when you let work run you over."
She encourages people to ask themselves, "How am I setting and communicating my boundaries with my employer?"
Lesson 2: Always be ready to learn, meet new people, and take risks
When asked what resources Michelle relied on to fuel her professional growth, she responded quickly, "Always be in an environment of learning." Even as you change careers and move into different industries or roles, "everything you learn goes into your toolbox; you can always keep the knowledge that is growing your toolbox," she said.
"Networking, networking, networking!" Michelle found value in the art of networking to grow her career. "Have conversations with people you can learn from," she said. This approach also aided her decision to change industries. Michelle was concerned about having enough knowledge to enter a new work industry. Her advice:
"If you network, the people you know will get you in the door, and you can learn the rest."
Lesson 3: You can't be a different person at work and at home
When it comes to the impact she feels she left on the various teams she worked with, Michelle had this humanizing response: "I'm the same person 24 hours a day; at work, at home, with my family. I tried to be two different people in the past and it didn't work for me. My values and moral compass are what I operate with. I treat people I work with the same as I do my family and my neighbors. What you see is what you get, and I don't shortchange that for anything. The people who have worked for me have experienced that."
Today, Michelle is happily working as an independent contractor doing change management for a large bank in Raleigh. She has spent the last four years as a consultant, enjoying the travel and freedom to pick and choose her roles. Michelle is a wealth of knowledge, sharing three additional career tips that have been extremely valuable in her journey:
Believe in yourself – "I wish I would have done a little more of this earlier on and not doubted myself."
Money isn't everything – "Don't stay in a role you're not happy in just because of the money."
Do your homework – "Make sure you research what the job is and what the culture is like before accepting an offer."
We'd like to thank Michelle for sharing her wonderful story with us. As she recommended, "Have conversations with people you can learn from." We are grateful to have had this opportunity to learn from her!
Share your story with us
If you are a current or former TSG consultant with an inspiring work history like Michelle, we want to talk to you! Email experience@selectgroup.com, and tell us a little bit about yourself.
Categories
Career Tips, Consultant Spotlight, Networking, On the Job Advice, People of TSG